Yeonjun Says the Members of TXT 'Trust Each Other No Matter What'
In a recent interview with Weverse Magazine, Yeonjun shared that the members of TXT 'trust each other no matter what.'
Soobin, Yeonjun, Beomgyu, Taehyun, and Huening Kai debuted as Tomorrow X Together in 2019. Since debuting, the K-pop group has released multiple studio albums and EPs, ranked in the top 10 spots on the Billboard 200, and will soon embark on a world tour. In an interview with Weverse Magazine, Yeonjun of TXT shared that the band members "trust each other no matter what."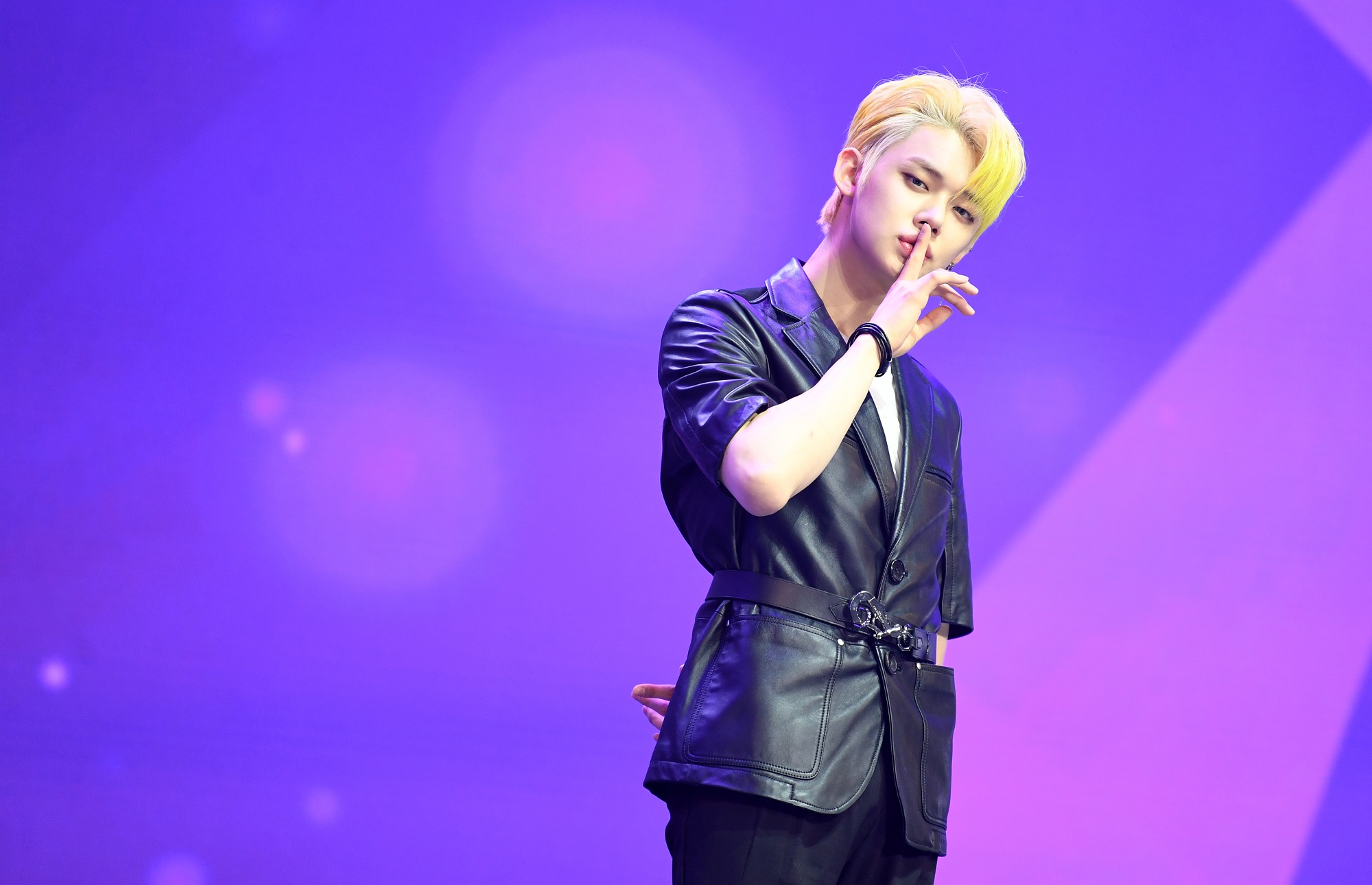 Yeonjun thinks the members of TXT 'trust each other'
On May 9, TXT released an EP called minisode 2: Thursday's Child, Following the release of the EP, Soobin, Yeonjun, Beomgyu, Taehyun, and Huening Kai were interviewed by Weverse Magazine.
In his interview with Weverse Magazine, Yeonjun shared how much the members of TXT have "grown" over the years, saying:
"I know what the members were like back then. We came in knowing nothing and worked ourselves to death ever since we were young, but I'm so grateful when I see how we've grown up as a result, and there's so much to be proud of them for. They're all grown up both in terms of mindset and skills, and they can make up for the things I can't do well. To use when we record vocals as an example—simply speaking, TAEHYUN and Huening can hit high notes better than I can. And there's a lot of things that idols have to do, even when they're not onstage, and they're all good at everything else they do, too."
Yeonjun added, "We're so important to one another, and we trust each other no matter what."
Yeonjun relies on the other members
Speaking with Weverse Magazine, Yeonjun shared his appreciation for Soobin, Beomgyu, Taehyun, and Huening Kai. In the interview, he revealed that he finds the most motivation when the other members encourage him.
"I always feel the need to be devoted to my role as a member of the team anyway, but even beyond that, when the other members tell me they're proud of me and say nice things about me, it pushes me to do even better," Yeonjun told Weverse Magazine.
Yeonjun loves TXT's fan base, MOA
TXT's fandom name is MOA, which stands for "Moments of Alwaysness." In his interview with Weverse Magazine, Yeonjun affirmed that he encourages MOA to introduce themselves if they ever see him in public.
"I was able to say that because I trust MOA. MOA always keeps their promises. I never had a situation where I talked to MOA in person and asked them to do something and they didn't do it," Yeonjun told Weverse Magazine. "And, of course, since Covid, we didn't have many opportunities to see each other. So I could say that because running into MOA in the street like that would make both me and MOA happy."