Yes, the BTS Members Actually Have (and Use) BT21 Merch
The BTS members played a role in creating the BT21 characters, released with Line Friends Corporation. Some products became ARMY staples, including the headbands, which fans sometimes wear at concerts. 
Here's what we know about some of the BT21 products owned by these performers.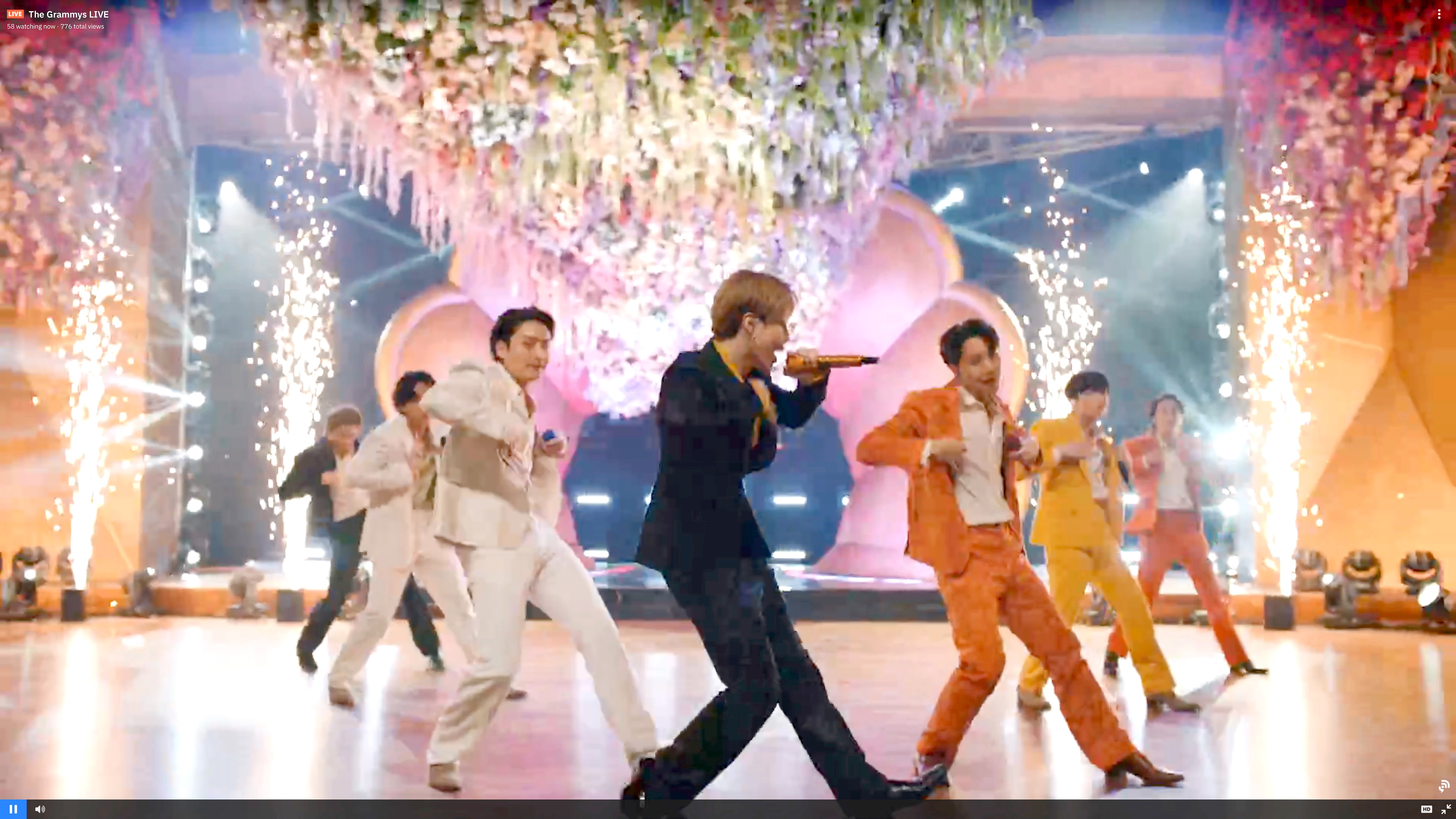 BTS created their own BT21 characters with Line Friends
These artists create more than just award-winning original music. In several videos, the BTS members described the creative process behind their BT21 characters. These plush animals each represent one of the seven BTS idols, with the eighth character representing the BTS ARMY. 
They appeared on everything from pillows to scrunchies to snow globes. Line Friends x BT21 was officially released on Oct. 13, 2017. However, fans got a mini-spoiler thanks to one live stream featuring BTS' leader. 
During one V Live, fans asked RM to talk about the plushes in his room. He chose to highlight Van, one of the yet-to-be-released characters created in conjunction with BT21. The rapper almost instantly realized his mistake. 
"Please talk about the dolls behind you," RM said according to a translation on the video, grabbing Van and then quickly throwing it back. "Oh, boy. This is — Ok. Anyways. It happened to be in my studio."
The BTS members sometimes use their BT21 merchandise
These artists are the brand ambassadors for clothing companies like Louis Vuitton and Adidas. However, they still use products featuring the eight BT21 characters. That includes Tata (V), Mang (J-Hope), Chimmy (Jimin), RJ (Jin), Koya (RM), Cooky (Jungkook), Shooky (Suga), and Van (ARMYs). 
During one Bangtan Bomb YouTube video, Jin wrote his name on his phone. Jungkook swiped Jin's phone and added to Jin's name, making it "Jan." To retaliate, Jin started writing on Jungkook's BT21 toiletry bag. 
When Jungkook saw that Jin wrote "I'm JK," he laughed. Suga noticed the Cooky-themed cosmetics bag and asked Jungkook where he got it. Jungkook just said he asked for it, pulling out another BT21 pink bag for Suga to see. 
The BTS members sometimes splurge on their own products, as seen during their tour of the 'House of BTS'
These artists are known for their unique styles. However, each idol goes all out when it comes to their own merchandise. When the "House of BTS" location opened in Seoul, the members visited together and took home plenty of clothing items and accessories.
When Suga and Jimin visited HYBE INSIGHT, the two had a chance to shop around for merchandise. Suga picked up some hoodies and even asked if there were egg tarts, according to a translation on the video.
Fans can purchase BT21 characters online and at Line Friends locations. The "Life Goes On" music video by BTS is now available for streaming on YouTube. Music by this K-pop group is available on most major music platforms.