Yes, Gisele Bündchen Has a Twin Sister, But She's Married Too
Gisele Bündchen rose to fame as a supermodel, walking the runway for brands like Victoria's Secret. These days, Bündchen is mostly retired from modeling and spends her time raising her children with her husband, Tom Brady, and working on projects that are important to her. She is also beloved by football fans for the way …
Gisele Bündchen rose to fame as a supermodel, walking the runway for brands like Victoria's Secret. These days, Bündchen is mostly retired from modeling and spends her time raising her children with her husband, Tom Brady, and working on projects that are important to her. She is also beloved by football fans for the way she tirelessly supports Brady. Still, few fans know the extent of Bündchen's devotion to her family, and the super-close relationship that she shares with her sister.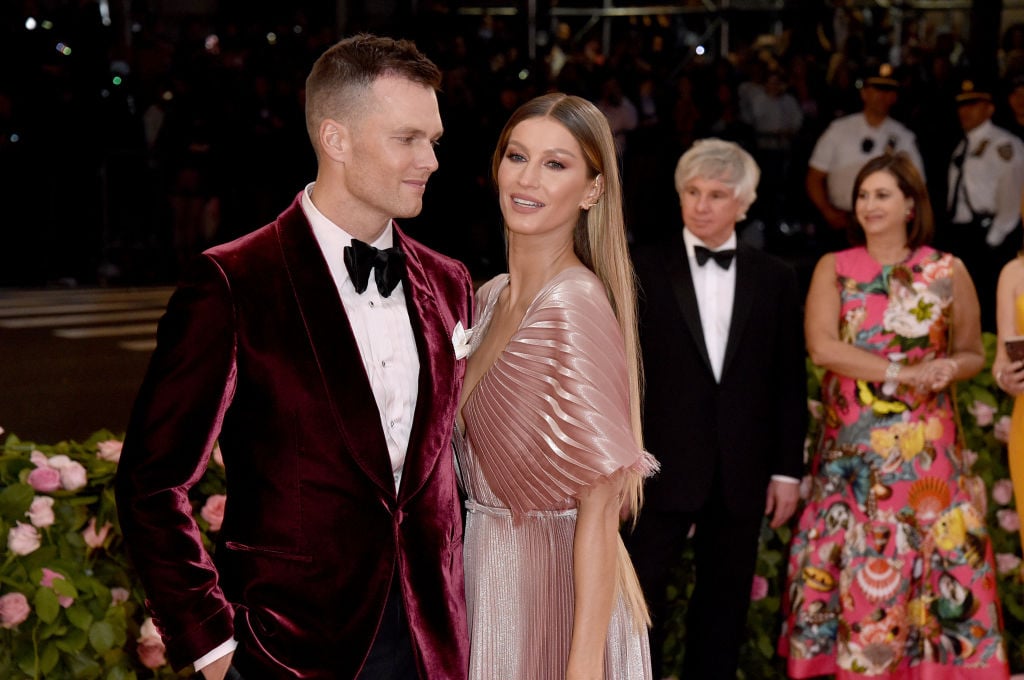 Gisele Bündchen's legendary modeling career
Gisele Bündchen was born in Brazil in 1980. Raised by a large, loving family, including her parents and five sisters, Bündchen excelled in school and learned multiple languages. When she was thirteen, Bündchen's mother enrolled her in a modeling course in hopes of improving her posture, along with her twin sister Patricia and her other sister Gabriela. It didn't take long before Gisele Bündchen caught the attention of various modeling agencies and at the age of only fourteen, her career was off and running.
By the late-nineties, Bündchen was working with major fashion brands like Missoni, Valentino, Ralph Lauren, and Dolce & Gabbana. Bündchen received attention for her classic good looks and long legs and was photographed alongside iconic models such as Kate Moss and Naomi Campbell. By the mid-2000s, Bündchen was considered to be one of the top models in the world and could have her pick of runway shows. She also launched her own skincare brand, proving that she had serious business aspirations. Since 2009, Bündchen has been married to football pro Tom Brady, and the two have welcomed two children together. 
Gisele Bündchen's secretive twin sister
There were almost several Bündchen sisters in the modeling world. Although Gisele Bündchen joined her first modeling class with her twin sister Patricia, she was the only one to move up in the industry. Patricia Bündchen, however, didn't harbor any resentment toward her twin and decided to dedicate her time toward helping manage Gisele Bündchen's career. Over the years, Patricia Bündchen has worked as Gisele's manager as well as her spokesperson. This arrangement seems to suit them perfectly, especially since Patricia Bündchen is reportedly very shy, compared to Gisele's outgoing personality.
In addition to being Gisele Bündchen's manager and spokeswoman, Patricia helps her older sister manage her business ventures, including the lingerie line she curated in 2011. Although Patricia Bündchen tends to stay away from social media, she has popped up on her sister's account from time to time. 
What is Gisele Bündchen's sister doing now?
In 2010, Patricia Bündchen joined her sister in the married person's club when she tied the knot with Rodrigo Pereira. Their wedding in Brazil was a truly fabulous affair, and all of Bündchen's family and friends were on hand to help celebrate. The occasion was made extra-special since Gisele Bündchen and Tom Brady flew in with their three-month-old son, Benjamin. The baby was able to meet all of his Brazilian relatives while Gisele Bündchen acted as her sister's maid of honor. 
These days, Patricia Bündchen keeps a low profile but still visits with her sister regularly. The two even seem to share very similar interests, in healthy living, yoga, and meditation, based on the Instagram posts that Gisele Bündchen shares from time to time. It certainly looks like Patricia Bündchen has absolutely no regrets about leaving the modeling industry when she did and that both she and her twin sister have gone on to have happy, productive, meaningful lives.