Yes, J-Hope Was Actually Eating Pads of Butter for BTS' Music Video
According to RM, one BTS member ate butter for an hour to perfect one scene for the group's music video. That was the dancer, singer, rapper, and songwriter with the stage name J-Hope.
Here's what we boy band said about their 2021 release, "Butter," and J-Hope's solo scene for the record-breaking YouTube video.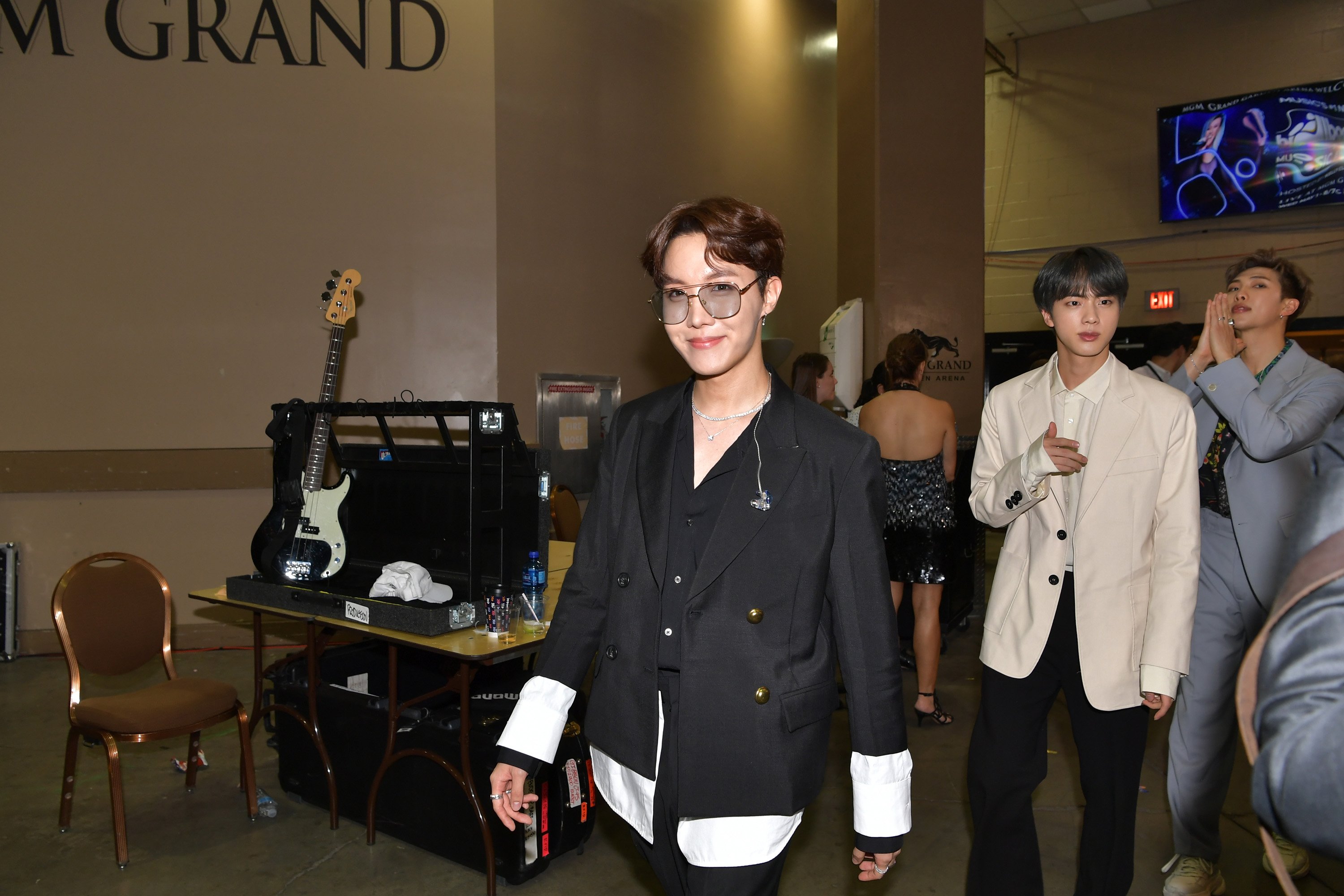 BTS released their single, 'Butter' in May 2021
Just months after the release of the music videos for "Life Goes On" and "Dynamite," BTS premiered the colorful music video for their song titled "Butter."
According to Forbes, "As of midnight EST, 'Butter' had earned an estimated 112.855 million views on YouTube, giving it the biggest first-day view count of all time." (The last video to hold that title was BTS' 2020 release, "Dynamite.")
In this 2021 release, the members showed off some fun dance moves and new clothes, while one scene highlighted a rapper from the group, named J-Hope.
RELATED: Jimin From BTS Finally Puts the 'Dumpling Incident,' Mentioned During 'The Late Late Show With James Corden,' to Rest
J-Hope ate butter for BTS' 'Butter' music video
To celebrate the release of their new single and its music video, the BTS members sat down for a live stream with fans. Complete with some snacks, drinks, and props, these artists viewed their music video for the first time, making comments along the way.
One of the last clips of this music video featured J-Hope chewing on a pad of butter. The other members turned to the rapper, asking about his experience filming that scene for the food-themed release. Turns out, that was real butter he was munching on. The idol had to shoot himself eating it several times.
"J-Hope ate butter for around an hour," RM said, according to a fan translation on the YouTube video. Jungkook asked, "Hyung, be honest, how does the butter taste like?"
"Oh, it's so greasy," J-Hope said. Jin added, "actually, the music video could be 3 minutes but because of J-Hope eating butter scene, it was 4 minutes."
RELATED: Is Jungkook the Last BTS Member to Create a Solo Song? Here's What We Know About 'Still With You' and the Mixtapes of These K-Pop Idols
'Butter' wouldn't be the only time BTS members featured food in their music videos
BTS' song, "Butter" features plenty of food-related moments, but even the "Dynamite" music video had a moment of Jungkook grabbing a donut and taking a big gulp of milk. J-Hope even released a solo song titled "Chicken Noodle Soup" with Becky G.
BTS even partnered with large brands, releasing food to fans in South Korea and across the globe. Most recently that includes a meal created in conjunction with McDonald's. However, they also worked with Starbucks and The Coca-Cola Company.
The "Life Goes On" music video by BTS is now available for streaming on YouTube. The K-pop group's deluxe album, titled Be, is available on Spotify, Apple Music, and most major streaming platforms.