YFN Lucci Shades Reginae Carter After She Says She's Done Dating Rappers Because of Him
We knew Reginae Carter's split from YFN Lucci was bad but as time has passed, it appears that things are getting progressively worse. Recently, Carter even swore off dating rappers due to the outcome of their relationship, prompting some serious shade from her ex-boyfriend.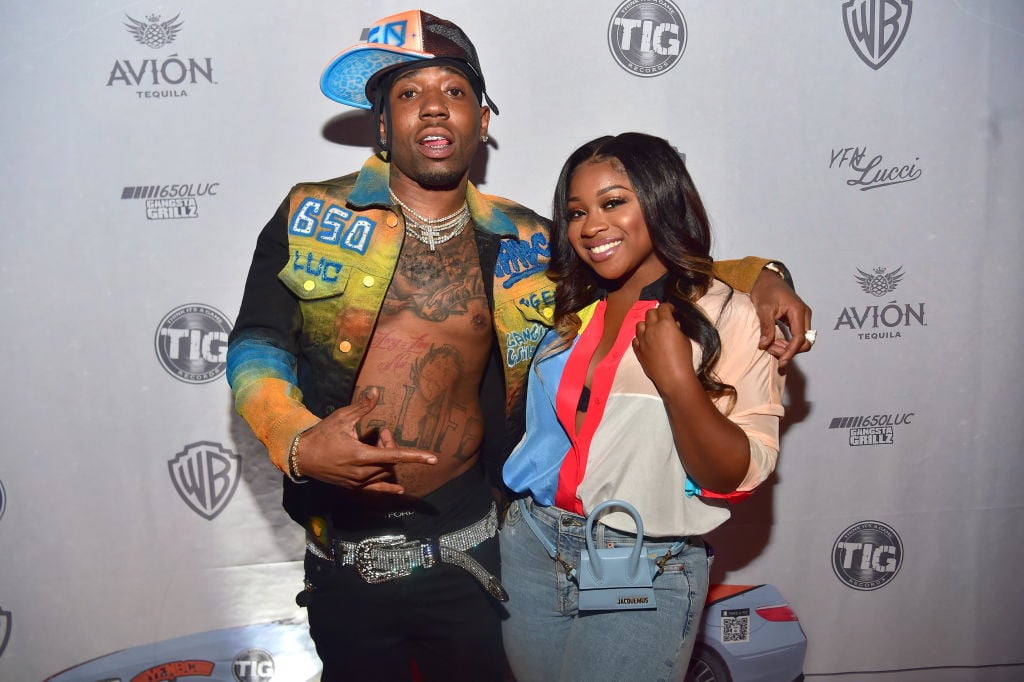 A timeline of Reginae Carter's relationship with YFN Lucci
It's unclear when they began dating. But they were romantically linked back in February 2018 when they were seen at an event together.
The apparent romance immediately raised eyebrows due to the age difference between Carter, 21, and YFN Lucci, 29, and the fact that he has several children. But that didn't stop these two from making it official and going public with their relationship the same year. They stayed together for more than a year before splitting up in August 2019.
Reginae Carter and YFN Lucci's breakup
According to The Blast, Carter broke up with YFN Lucci after he attended a NSFW party where women were using cucumbers in a, um, inappropriate way and posted the footage to social media.
She said in a video shared on Instagram that it was the final straw and apologized to fans on Twitter for allowing them to see her "look like a fool for this man."
"I'm so glad that I'm not about to deal with that anymore because anybody that's promoting that and thinking it's cool, I don't want to be anywhere near them because they're childish, they're dirty, and they're pathetic," she said in the video.
YFN Lucci speaks out after Reginae Carter comments on their relationship
Recently, Carter went on Instagram Live with celebrity hairstylist Shekinah Jo and spoke about her relationship with YFN Lucci.
"I don't care how old I get or how young I am, I will never allow no man to post a girl shaking they a**. I don't care if she's shaking it to your music. It's a respect thing," she began. "Maybe that's just not me. Maybe that's just not my crowd. But I will never be cool with no man going to no party with no hecka naked girls shoving cucumbers anywhere. I would never date a rapper again. I already learned my lesson."
As the video spread around the Internet, YFN Lucci left a comment captured by The Shade Room that said: "if yo girl not supporting u how can u get mad if yo man repost girls who [are helping them] get money …….smell me."
When asked in an interview with Fly Guy DC if he would take back his decision to participate in the party, Lucci said no. "I'm me bro. If you ain't gon' like me, I ain't trying to change or make you f*ck with me," he explained (via The Source).
Those are the latest comments from the two of them, at the time of this writing. But given Carter's role on T.I. and Tiny's Friends and Family Hustle, we might hear more about their relationship soon. Check your local listings for showtimes.