You Can't Unsee Vince Vaughn's Missing Thumb Tip That He Lost in a Childhood Car Crash
Fans of actor and producer Vince Vaughn know he's a man of many talents. The 51-year-old has starred in all types of films, from award-winning dramas like Hacksaw Ridge to side-splitting comedies like Dodgeball: A True Underdog Story. He's also appeared on the smaller screen in TV shows like Curb Your Enthusiasm and True Detective.
However, Vaughn lacks one thing that most of us have: the tip of his thumb. So, what happened to the end of his finger and when did it occur?
A car crash changed Vince Vaughn's thumb into 'a penis with a fingernail'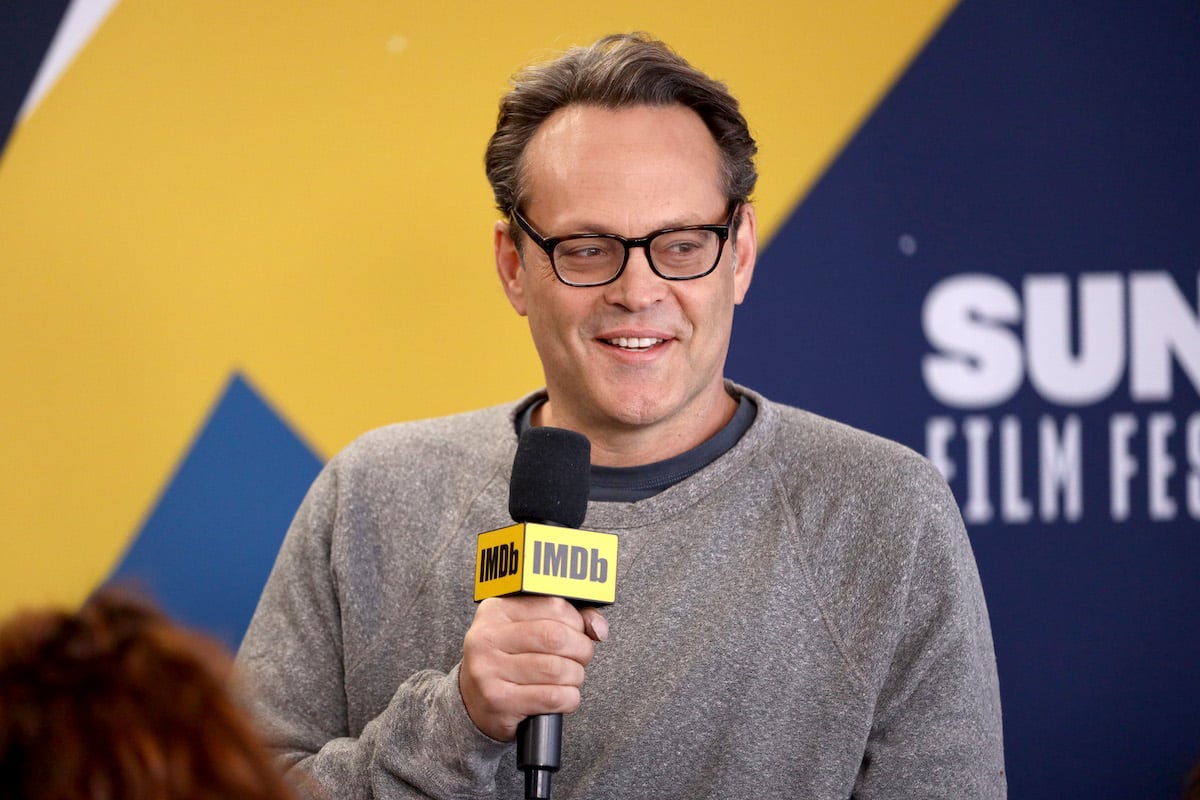 When he was 17, Vaughn lost the tip of his thumb in a car accident. The missing end of his thumb doesn't seem to bother him, however. The Wedding Crashers star jokes about it often, according to Life & Style, calling it "a penis with a fingernail."
The incident in his teens wouldn't be the only car accident Vaughn has been in. Now in his fifties, Vaughn was arrested most recently in the spring of 2019 for DUI. Before that, he was convicted of reckless driving following his arrest after failing a drunk driver test in 2018.
Vaughn entered a plea of no contest to the misdemeanor charge in Los Angeles Superior Court for the 2019 DUI. The incident happened that June at a sobriety checkpoint in the upscale Manhattan Beach community, according to USA Today. Police at the scene explained that he repeatedly refused to get out of his vehicle when requested. Then he failed a field sobriety test as well as a blood-alcohol test.
The actor's sentence was three years of unsupervised probation. Vaughn had to complete a court-ordered three-month alcohol program. Vaughn learned that if he is caught drinking again and someone died as a result, he could be charged with murder.
Vaughn's acting career is getting better and better
The last five years have been good for Vaughn concerning acting. Earlier in life, dramas didn't seem to be his forte. However, in 2015, Vaughn co-starred in the second season of the HBO hit anthology series, True Detective. The risk certainly paid off even though the overall reception for the season was a mixed bag. The bar had been set so high by Matthew McConaughey and Woody Harrelson in Season 1.
It was the start of a new direction in his career. While Vaughn managed to sneak the comedy film Unfinished Business in there, he's mostly worked on darker dramas like Arkansas and Freaky. It's a path many comedians have successfully taken in the past. However, this doesn't necessarily mean that comedy has seen the last of Vaughn or his unusual thumb.
Other celebrities who have physical abnormalities
Vaughn isn't the only star who has a finger flaw. Friends star Matthew Perry is also missing the tip of his finger. According to Us Magazine, he lost the tip of his right middle finger to an accident in a nursery school involving a door. 
Megan Fox, star of Jennifer's Body, has a club thumb. Talking with Jay Leno in December 2012, Fox was asked about her diet while she was pregnant. She explained that her own mother claimed to eat tuna every day when she was pregnant with the future movie star. Fox laughed and remarked that perhaps that was how she ended up with a club thumb. (Tuna can contain mercury, which is highly toxic.)
Singer and actor Harry Styles claims to have four nipples. The former One Direction member told a newspaper that he had four nipples, reports News.com.au. Styles explained that just maybe he had a twin but it went away, leaving him with its nipples. The Dunkirk star explained that he's not embarrassed by the extra parts. Styles said he felt "so free." He said it was safe to say he isn't shy.