'You': Penn Badgley Admitted He Doesn't Like Anything About Joe Goldberg and Hopes the Character Will Die
'You' is a creepy show, and Joe Goldberg brings the creep factor — learn why Penn Badgley wants his character to die.
You, the hit TV drama from Netflix, has captured viewers with its dark, twisted antihero and shocking storylines. Joe Goldberg, the vicious yet charming murderer in the series, is played by Penn Badgley. The actor, who first became famous for his role in the teen drama Gossip Girl, has gotten a lot of attention for his smoldering portrayal of Joe. But he's a little uncomfortable with fans associating him with Joe. How uncomfortable? He hopes Joe will die.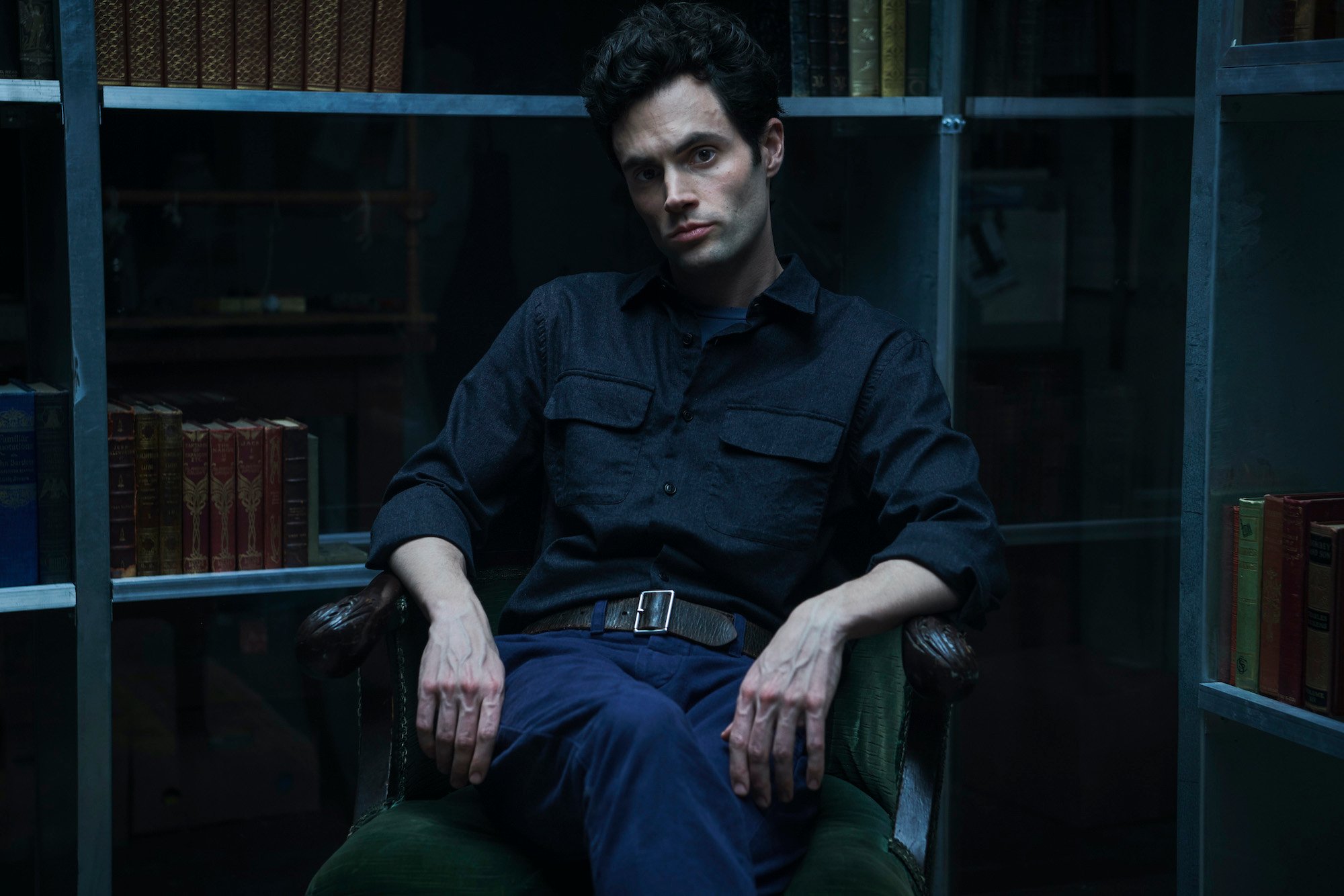 The mysterious and terrifying Joe Goldberg
You is based on a novel by Caroline Kepnes, and according to Best of Netflix, the result is a series that's "unsettling and disturbing." At the beginning of the show, Joe seemed like a normal guy who worked in a bookstore. But then he became fixated on a woman named Guinevere Beck (played by Elizabeth Lail).
Joe didn't show his interest in Guinevere with flowers, though. Instead, he went to extreme lengths to try to get her under his control. These techniques included lying, sneaking around, spying on people, and murder. At the end of the first season, he fled to escape his crimes, and settled in Los Angeles.
There he met new romantic interest, Love Quinn (played by Victoria Pedretti), and started his life over. But his past deeds cropped up, causing him to fall back into his violent ways. Joe is a creepy, sadistic, controlling, and abusive killer with a charming veneer. Viewers found him fascinating, but also repellant. 
They're not the only ones. 
Penn Badgley wants Joe to die
In an interview with Digital Spy, Badgley admitted that playing such a twisted character is difficult. 
"There's a lot I don't enjoy about him … to be honest, I don't enjoy nearly everything about him. However, it ends up being a deep, deep psychological exploration for me. And it seems to bear fruit. There's a lot about him that I struggle with and yet I'm always trying to humanize him as much as possible."
In fact, according to BuzzFeed, Badgley considers Joe to be irredeemable. Just how bad is he, according to the actor? When he was asked what Joe deserves, his response was simple and direct. "Death."
What we know about Season 3
The entire second season of You was dropped on December 26, 2019, for fans' binging pleasure. It ended with a huge surprise about Joe's new love interest, Love. Unfortunately, according to The Cinemaholic, fans have been waiting a long time to find out what happens next. Although a third season was ordered in January 2020, production was delayed by coronavirus (COVID-19). 
Filming finally started in November, and it was finished in April of this year. Although there's no set date for the next season to be released, it's expected to come out toward the end of this year. Many members of the cast are expected to return, including Badgley and Pedretti.
The new season will reportedly be about Joe as he focuses on yet another woman. At the same time, he and Love are living in the suburbs and preparing to become parents. According to the show's co-creator, Sera Gamble, You may be nowhere near the end. 
"I will say that we have a lot of stories still to tell," she explained. "I am not scared at all of saying that we definitely could follow Joe for several more seasons." Fans are glad to hear it, but Badgley is going to have to find a way to cope with spending even more time as Joe.