'You' Season 3 Episode 1: What [SPOILER]'s Surprise Death Means for the Future
You Season 3 is starting things off with a bang. It's interesting to watch Penn Badgley and Victoria Pedretti's characters Joe and Love pretend to be a normal couple. In fact, sometimes it's even easy to forget that the pair are murderers. The couple struggle with the exhaustion of being new parents in the Netflix series. They deal with the snobby people they find themselves interacting with in their new neighborhood. Of course, Joe is also stalking the neighbor. However, things heated up quickly, and the first episode already has a death toll.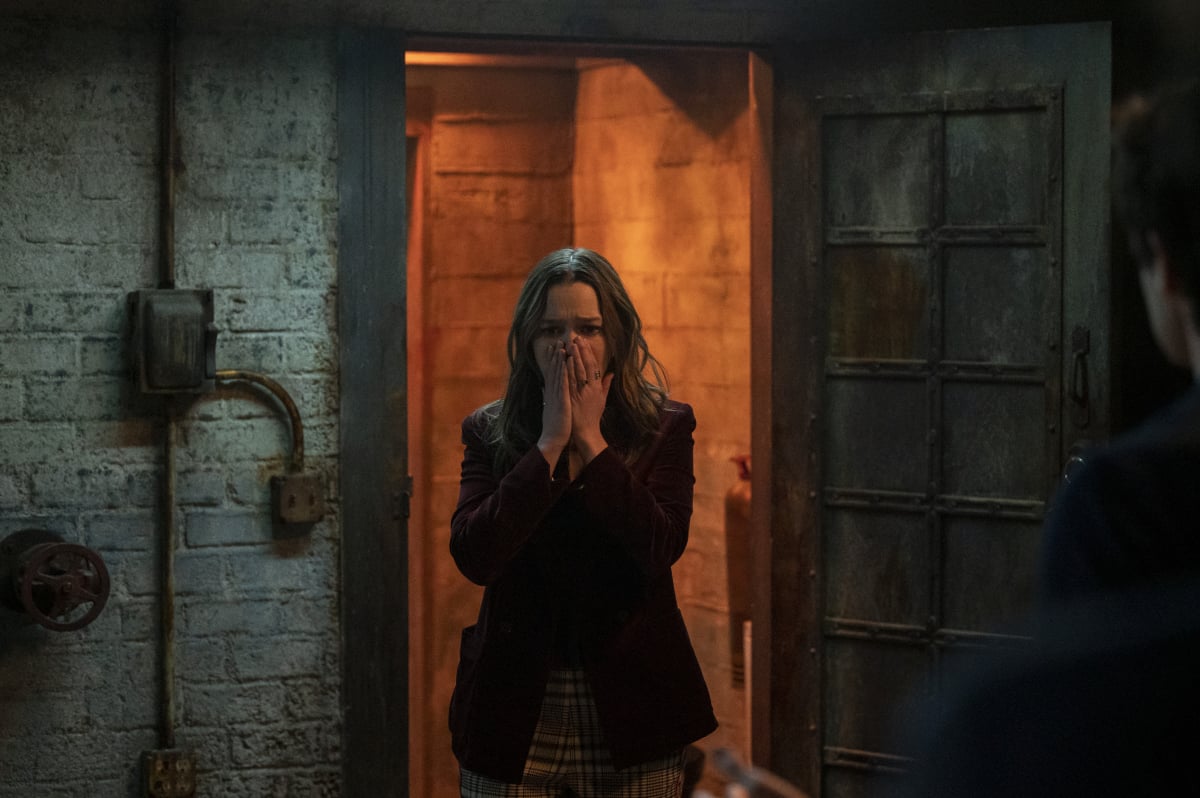 [Spoiler alert: This article contains spoilers about You Season 3 Episode 1.]
'You' Season 3 Episode 1 review
Episode 1 begins with the birth of Joe and Love's son, who they name Henry Forty Quinn-Goldberg. Joe is incredibly thrown off by the fact that their child is a boy and struggles to bond. "Whenever I hang with Henry I'm reminded of two things. One, he hates me," Joe says with little Henry in the car seat behind him.
Love is also struggling to find a balance as a new mother. She runs into Sherry Conrad, a locally famous "momfluencer" who invites her to coffee with friends Kiki and Andrew. Sherry initially seems warm and welcoming, but Love overhears her saying some pretty nasty things about her family at a party.
Of course, the show wouldn't be complete without a new woman for Joe to stalk. In You Season 3, his obsession is with his married neighbor named Natalie Engler. Things escalate a lot quicker than they have in the previous seasons. Natalie seems to have an interest in Joe right off the bat, even leaving him a copy of F. Scott Fitzgerald's Tender is the Night. She invites him over for wine and the two bond over their unhappy marriages.
Natalie makes a move on Joe in the first episode, and surprisingly, Joe turns her down. However, viewers won't get to see if Joe keeps his promise to stay away from Natalie. Love finds out about Joe's obsession and lures Natalie into the basement of an abandoned bakery. Then, she attacks her with an ax and kills her.
'You' Season 3 starts off with a surpising death
The death of Joe's obsession in the very first episode was shocking. Seasons 1 and 2 focused mostly on Joe's pursuit of one woman. Now, Natalie's surprising early death means You Season 3 will be going in a different direction.
Instead of Joe endlessly stalking one woman, he and Love will have to work together to cover up Natalie's murder. Tati Gabrielle's character Marienne already seems suspicious of Joe, and Natalie's husband Matthew will of course want to know what happened to his wife.
Badgley has previously teased that You Season 3 is set up "like an examination of marriage." After Natalie's death, the focus on Joe and Love's marriage will definitely be center stage. "He [Joe] is in the same kind of bind that I think every relationship sees at some point," Badgley said in an interview with SiriusXM.
"The feelings of affection have gone. You're frustrated with the imperfections of the other person. And you're thinking to yourself, 'How can this go on?'"
Will there be a 'You' Season 4?
Luckily for fans who can't get enough of You, season 3 will not be the end. On Oct. 13, three days before the release date of You Season 3, Netflix confirmed that there will be a fourth season. The streaming service released a brief teaser, but not much is known about the cast or release date.
RELATED: Netflix's 'You': Everything We Know About Season 4 So Far