'You' Season 3: Every Death You Need to Know About, Explained
No one was surprised when You Season 3 began to pile up a body count. This time around the violence in the Netflix series didn't begin with Joe, but he certainly doesn't stay out of trouble for long. You Season 3 resulted in the deaths of four people in total and technically Joe still did the most killing. Read on for a quick recap of every character who died in the new season.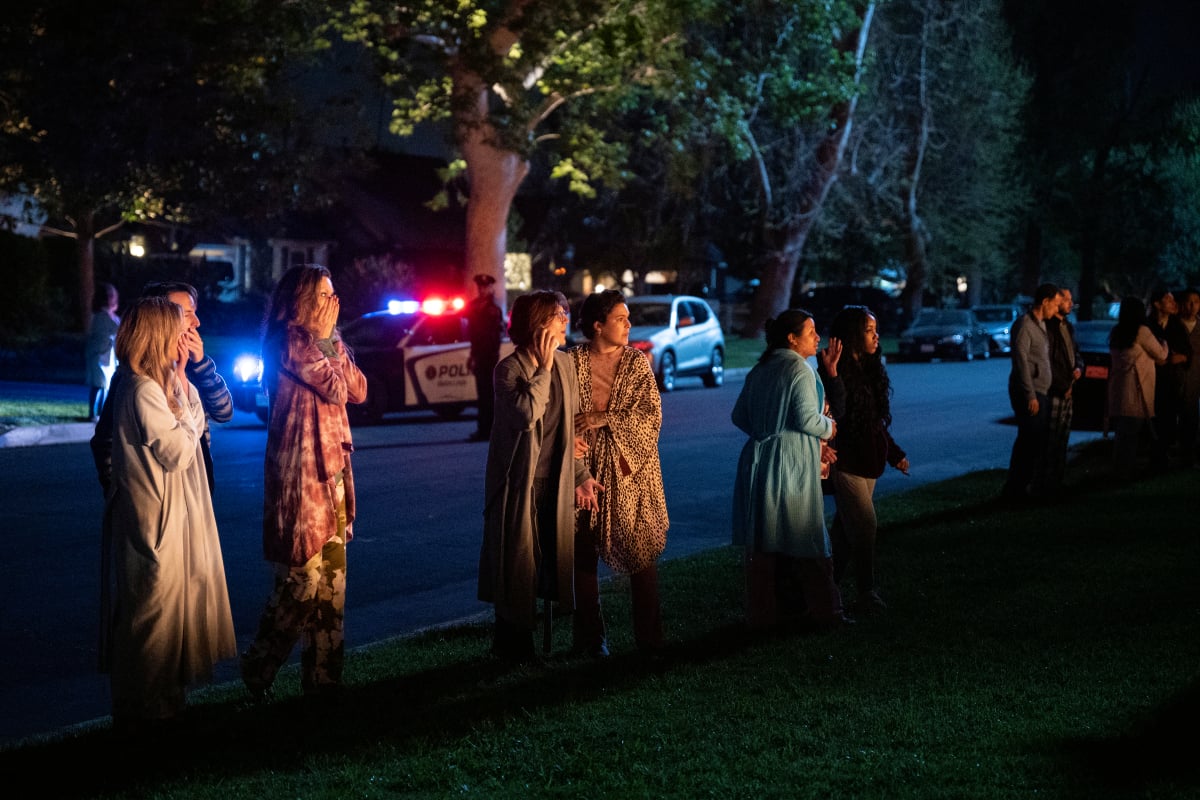 Natalie literally got the axe in 'You' Season 3
Netflix heavily teased that Joe would have a new woman to obsess over in You Season 3. This woman was his neighbor, Natalie, who Joe began to stalk. However, after Natalie made a move on Joe, he turned her down and promised himself he'd stay away. It's unlikely that Joe would have kept that promise, but viewers never get to find out.
Love Quinn learns about Joe's obsession. She lures Natalie into a basement on the pretense of leasing a bakery. Then, Love murders Natalie with an axe. Of course, Love tries to justify her actions by saying she did it to protect her family.
Gil took his own life after Joe and Love put him in the cage
Love's poor decision-making doesn't end when she kills Natalie. As a mother, Love is incredibly worried when her baby Henry contracts the measles and has to be hospitalized. Gil, a father and geology professor confesses that his daughters gave Henry the measles because he and his wife don't believe in vaccination. Outraged, Love hits Gil with a rolling pin.
The blow doesn't kill Gil, but Joe and Love lock him in the cage until they can find dirt on him that will assure he won't go to the police. They discover that Gil's wife covered up the fact that their son abused women, a fact that Gil was unaware of. Devastated by the news, Gil commits suicide in the cage. Joe and Love then use this as an opportunity to frame Gil for Natalie's murder.
Joe got rid of Marienne's ex, Ryan
Halfway through You Season 3, Joe becomes obsessed with his coworker at the library, Marienne. Joe learns that Marienne is dealing with an awful ex named Ryan who uses unfair and cruel tactics to maintain custody of their child. Ryan is a problem for Marienne, so Joe finds him and pushes him off a building. After realizing Ryan isn't dead from the fall, Joe stabs him in the chest.
'You' Season 3 is the end of Love's story
Love lasted longer than most of Joe's other exes, but she too finally met her end in the finale for You Season 3. Love realizes that Joe killed Ryan, meaning he is still obsessed with Marienne. Everything comes to a head with Love cooking Joe a dinner of roast chicken and confessing to murdering her first husband, James.
Love uses poison to paralyze Joe, but unfortunately for her, Joe saw that coming. He doses himself with an antidote beforehand and is able to stab Love with a syringe full of poison, killing her. Joe then frames Love for the murders of Natalie and Gil and locking Sherry and Cary in the cage. He also frames her for his own death, which he fakes by cutting off two of his toes and burning the house to the ground. Showrunner Sera Gamble admits to Entertainment Weekly that the plan was always for Love to have a tragic end.
How to get help: In the U.S., call the National Suicide Prevention Lifeline at 1-800-273-8255. Or text HOME to 741-741 to speak with a trained crisis counselor at the free Crisis Text Line.