'You' Season 3: Penn Badgley Says Episode 1 Ends With a 'Quite Unexpected' Surprise
Penn Badgley returns as Joe Goldberg for You Season 3. The creepy Netflix series following an obsessive stalker takes things to the suburbs of Madre Linda for the new season. There, Joe and his equally murderous wife Love Quinn settle down to raise their son. Of course, no one was under the impression that things would stay quiet for the couple for long. However, Badgley teased that even the first episode of You Season 3 will end with an unexpected surprise.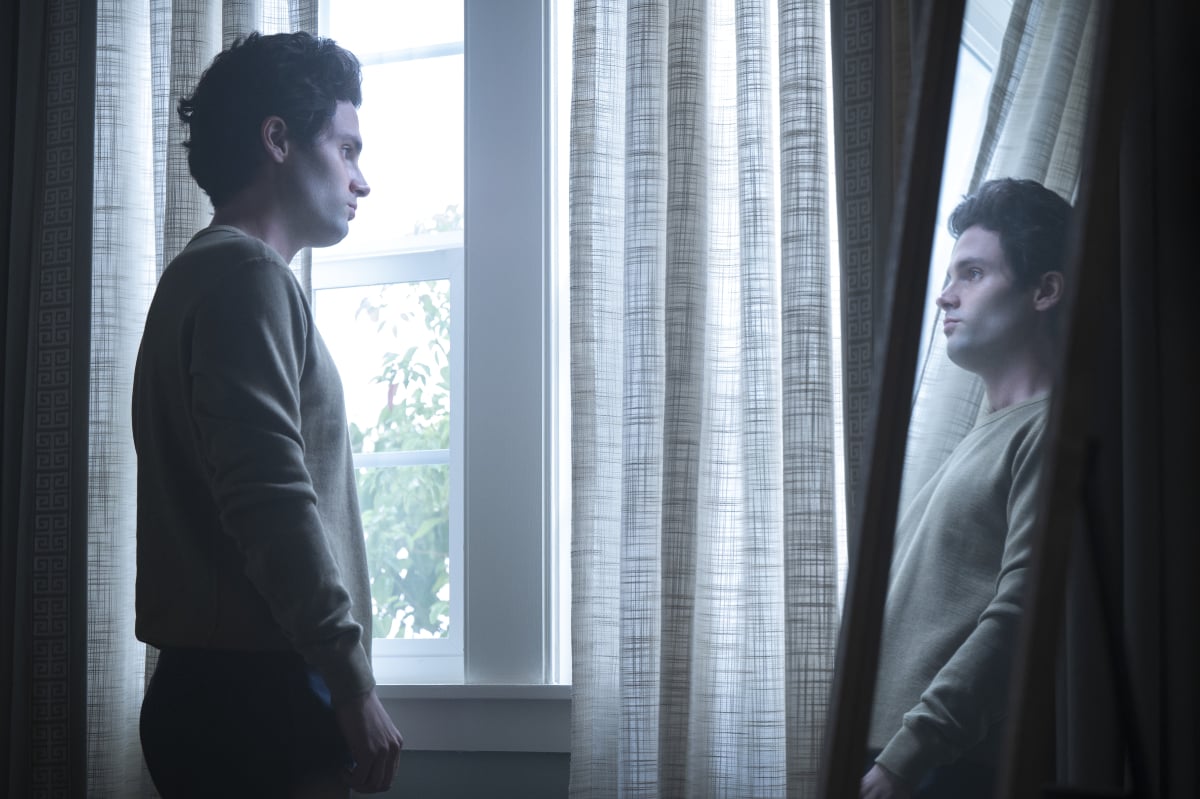 'You' Season 3 cast details
You Season 3 features only a handful of returning cast members. Badgley of course reprises his role as Joe. The 34-year-old actor has played the main character on You since the beginning. He also narrates the voiceover for Joe's inner monologue. The series wouldn't be the same without Badgley, but the actor certainly doesn't have any love for his character.
Victoria Pedretti also returns for her role as Love, Joe's equally murderous wife. Saffron Burrows' role as Love's mother Dottie is another familiar face. Other than that, the cast will consist of mostly new faces. These include Shalita Grant, Travis Van Winkle, Tati Gabrielle, Dylan Arnold, and more.
Penn Badgley teases surprise end to episode 1
There are certain things fans of the series have come to expect from You Season 3. Joe will return to his stalking habits and his marriage with Love will be far from perfect. However, Badgley has teased that even the first episode will have a surprising end.
"Yeah, I mean we're definitely upping the ante. I think by the end of the first episode, something quite unexpected happens," Badgley said in an interview with Access.
"It's not outside of the wheelhouse of what would happen, but you might think that would happen at the very end of the season. So, it's like, we sort of hurdle along very quickly. So … I think by the end of the season, you're in this totally different place that you didn't think you'd be."
You Season 3 is certainly changing the trajectory of Joe's life. Although his old habits remain, he now has a family to think about. Not only does this mean Joe has a lot more going on, but it also means it will be much more difficult to hide his stalking habits. Things become even more complicated when considering that Joe's wife Love is just as dangerous as he is.
When is 'You' Season 3 out on Netflix?
The wait is finally over for You Season 3. The series dropped to Netflix on Oct. 15 and fans are already anxious to get started binge-watching. The high levels of anticipation for this season make sense, considering it's been almost two years since season 2 was released.
Netflix has also already confirmed that there will be a You season 4 sometime in the future. The streaming service released a teaser for season 4 on Oct. 13, just two days before the release date of You Season 3. One thing is for sure, there is a lot for fans of You to look forward to.
RELATED: Victoria Pedretti Teases 'You' Season 3: 'I Think Fans Will Enjoy It'