'You' Season 3: All the Season 2 Details Viewers Need to Remember Ahead of Premiere
You Season 3 drops to Netflix today, Oct. 15. Joe Goldberg is back, this time with a murderous wife and adorable baby son. The family moves to Madre Linda to try to escape their dark past. Unfortunately, Joe's stalking habits die hard, and he quickly becomes obsessed with his beautiful new neighbor. It's been almost two years since You Season 2 came out on Netflix and some fans might have forgotten a few things from last season. Here's a quick recap of everything viewers need to remember from season 2 before watching You Season 3.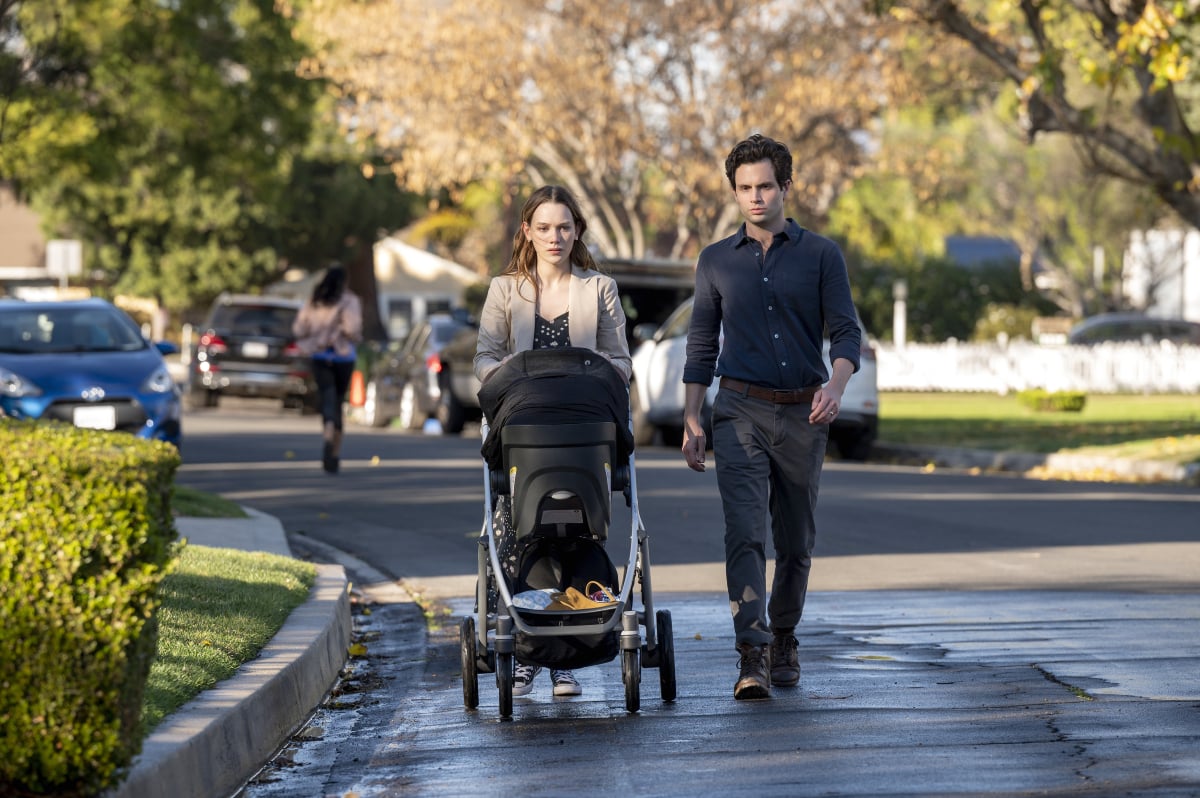 Joe's troubled childhood will be important in 'You' Season 3
In You Season 2, Joe begins to remember more and more from his troubled childhood. He recalls his mother Sandy's abusive boyfriends, who she refused to kick to the curb. Sandy at one point shows Joe where she keeps a handgun for protection. Joe ends up shooting Sandy's boyfriend to stop the abuse. Sandy then tells Joe that it was an accident and that he would never hurt anyone. Then Joe was taken into child protective services.
Joe's origin story will play an important part in You Season 3. Jack Fisher joins the cast of You Season 3 to play a young Joe in flashback scenes. US Weekly reports that in season 3, fans will learn more about Joe's youth, including the fact that he was "bullied mercilessly" as a child.
Joe helped Ellie flee Los Angeles
Few surviving characters were handed out a worse deal than Ellie. At the end of You Season 2, Joe locks Ellie's sister Delilah in a plexiglass cage. Love then finds Delilah and kills her. Joe realizes that Ellie will likely be put into child protective services. Considering his own rough experiences in group homes, Joe tells Ellie to leave Los Angeles and start a new life somewhere.
He gives her money from the Anavrin safe and promises to continue to send money and help her get an ID. Ellie is furious at Joe and blames him for Delilah's death, but she does what he says. Considering Joe's soft spot for children, he will likely keep his promise and continue to send Ellie money in You Season 3. Ellie is also a loose end that could eventually spell trouble for Joe.
Love has killed at least three people
A shocking twist at the end of You Season 2 revealed that Love is a serial killer just like Joe. Love confesses that she killed a nanny who sexually abused her twin brother when he was a minor. Love also found Delilah trapped in Joe's plexiglass cage and killed her so that she and Joe could be together. Finally, Love killed Candace, also to protect her relationship with Joe.
Love is pregnant with Joe's baby
The end of You Season 2 saw quite a few twists and turns. When Joe found out that Love murdered Delilah and Candace, he was prepared to kill her. However, Love revealed that she was pregnant with Joe's baby. In You Season 3, the couple will move to the suburbs of Madre Linda to raise their baby son.
Forty was killed after uncovering the truth about Joe
James Scully's character Forty Quinn took fans on an emotional rollercoaster ride in You Season 2. Toward the end of the season, he learned from Candace that Joe killed Guinevere Beck and framed her therapist Dr. Nicky for her death. After meeting with Dr. Nicky, Forty confronts Joe.
He presses a gun to Joe's head despite the pleading of his twin sister Love. However, a police officer shot and killed Forty before he could pull the trigger.
'You' Season 3 will follow Joe's obsession with his neigbor
Love's murderous tendencies are an important aspect of You Season 3. Joe sees the real Love and is no longer infatuated with her. Instead, he finds a new woman to obsess over in his neighborhood. You Season 2 left fans on a final cliffhanger, with Joe peeping through the fence at his new obsession. This woman, whose name is Natalie Engler, will no doubt be very important in You Season 3.