'You' Season 3: Shalita Grant's Queen Bee Character Is Different From Peach Salinger
Back in season 1 of the Netflix series You, the apple of Joe Goldberg's eye was Guinevere Beck, a book-loving grad student. Joe finds an adversary in Peach Salinger, Beck's best friend, and the queen bee of her friend group. Now in You Season 3, it looks like another queen bee has arrived.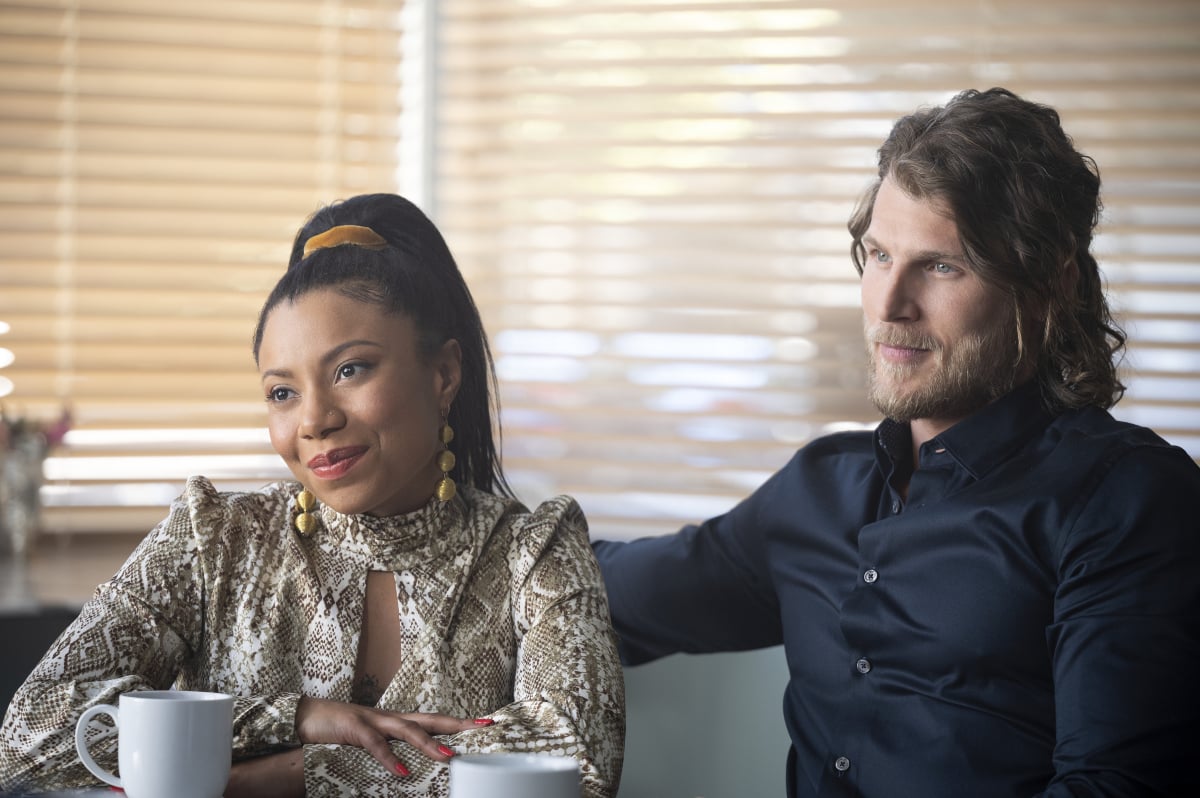 Shalita Grant plays Sherry Conrad, a "momfluencer" and leader in Love Quinn's new friend group. Although on the outside Peach and Sherry may seem similar, Grant shared that on the inside, the two characters are very different.
Shalita Grant plays Sherry in 'You' Season 3
In You Season 3, Joe and Love are raising their baby in a wealthy suburban neighborhood. The couple also has some new wealthy friends. Grant plays Sherry, a wealthy woman who befriends Love. According to Deadline, Sherry is secretly threatened by Love, though she pretends to welcome her into her inner circle.
Travis Van Winkle joins the cast of You Season 3 as Sherry's husband Cary Conrad. Cary is also wealthy and successful. He runs his own supplement company and, like his wife, invites Joe into his inner circle. Although Sherry appears to be a manipulative mean girl just like Peach, Grant shared that her character actually has a good heart.
Grant plays a different kind of queen bee
In You Season 1, Peach proved herself to be an extremely manipulative character. She acts as if she cares about Beck's interests, while at the same time often disparaging her work. Peach also manipulates Beck into feeling sorry for her and spending time with her.
In an interview with Popsugar, Grant stated that Sherry has a good heart at her core.  "There's just so much more that you get to see about who Sherry is and how she's actually different from Peach," she said.
"Because what we learn about Peach by the end of season one is that, like her name, her core is hard. She's bitter. But what you learn about Sherry is that she's truly all love — heart-shaped mistakes — that's really her. She's like an egg. There's a harder exterior but there's a lot of love in there."
Sherry will certainly have a big influence on Love in You Season 3. "I love thinking about Sherry's backstory and how she got to where she is and how who she is influences Love and how that influence is immediate," Grant told Popsugar. "It [starts with] episode one. Love is like, 'How can I be more like the queen of this community?' Because even though Love comes from community, it's different because she was rich and her family is who they are."
What else has Shalita Grant been in?
Joining the cast of You Season 3 is far from Grant's first acting credit. The 33-year-old actor is best known for her character NCIS Special Agent Sonja Percy on NCIS: New Orleans. Grant has also been in the TV shows Search Party and Santa Clarita Diet.
It's hard to say whether her new character Sherry will survive You Season 3. Unfortunately, things don't always work out well for those who get close to Joe and Love.