'You' Season 3: Showrunner Hints 'a Dead Person' May Return
Netflix's hit series 'You' just dropped its third season. With the return of the show, many fans have been wondering if we will see some of our deceased favs.
You Season 3 just dropped today. Fans have been gearing up for the third installment of the Netflix suspense series to return since 2019. Season 2 ended with Joe Goldberg and Love back together and getting ready to have a baby, meaning that season 3 will be very different than the first two. But according to the showrunner and co-creator Sera Gamble, some familiar faces may return this season.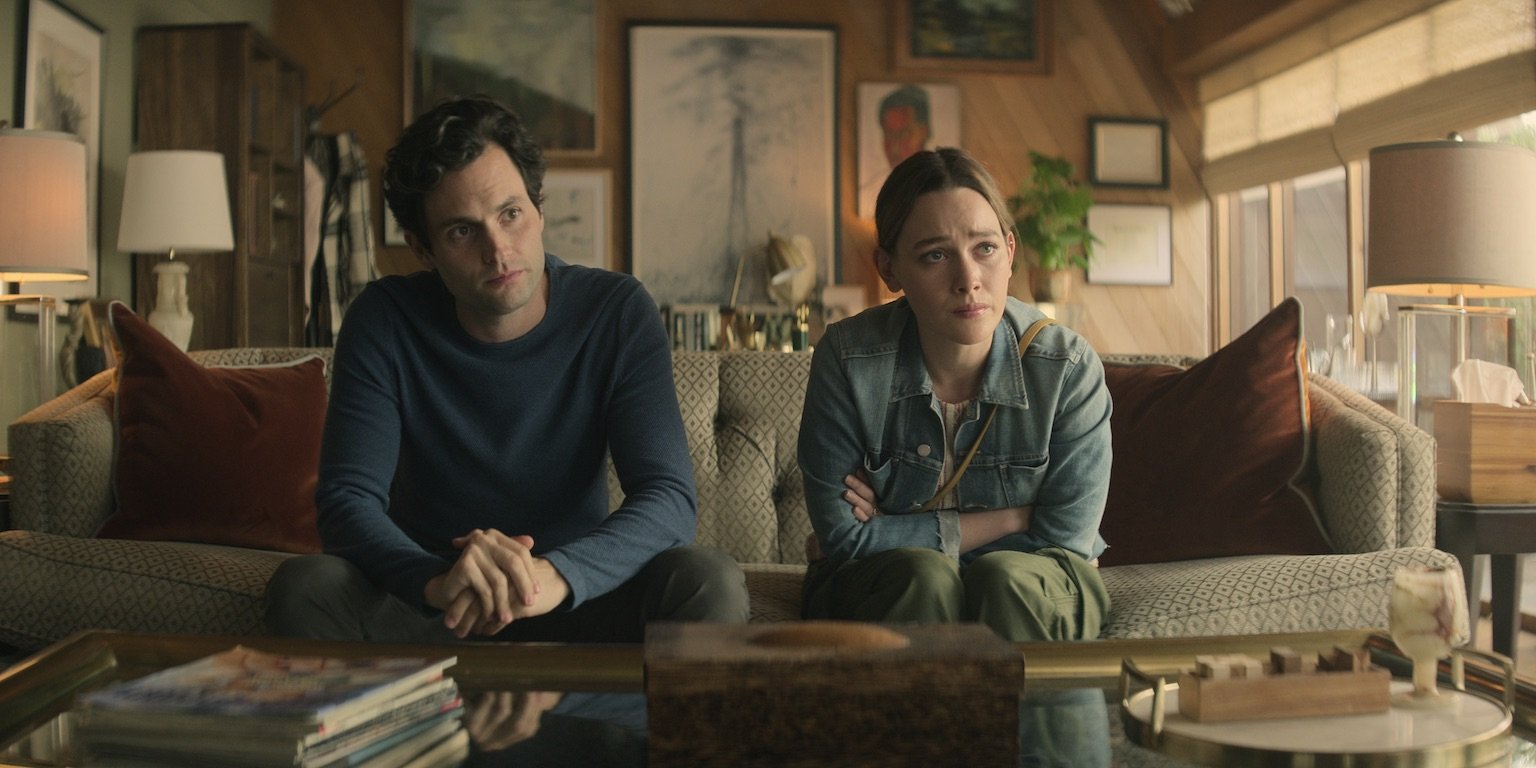 Will any dead cast members return to 'You' Season 3?
When it comes to You, there is no shortage of murdered characters who could come back to haunt Joe, which makes things fun for the viewers, not so much for Joe.
"Part of the fun of Joe is that he is not very good at doing bad things," Gamble told The Hollywood Reporter. "He doesn't plan them well. He doesn't execute them perfectly like a mastermind. And so there is always the worry that things from his past are going to catch up with him.
"What's great about that is it creates a landscape for the show where you do get to revisit your favorite characters moving forward," she continued. "Ellie is still in Joe's life. He's sending her money. She hates him, but he is sending her money. So that door remains open for us. And as you saw in season two, I mean Beck was dead and she came back. One of my favorite things to do is bring back a dead person to haunt you. So the door is wide open for everybody's favorite characters."
'You' Season 3 is going to be very different
Season 3 picks up with Joe in a totally different place in his life.
"Season one is Beck in New York, and season two is Love in L.A., and so we are evoking where we would like to go, which is to a much more suburban, insular world where Joe would be a complete fish out of water," Gamble said. "And now Love occupies a very different place because she is the mother of his child but also not the woman he thought she was."
Despite being a dad now, Joe has not necessarily changed his toxic ways.
"I think to me, the most important thing about that last scene is just it is confirmation that Joe is still Joe in a way that's not going to be great for Joe," she continued. "That he has not learned that he cannot just keep looking for the next person to attach his hopes and dreams to that way. It seems clear that he's falling into some version of that same pattern."
Does the season follow the books?
The show is based on the You series written by Caroline Kepnes. But the series has already diverted from the original as Love's character in the books was not a killer.
"In the book, Love finds out who Joe really is and surprisingly she is not totally repulsed," the showrunner said. "So that exists in the character. We just started from that place and the conversation was about how there's the person that Joe would think is his perfect woman, and then there's somebody who actually would be compatible with Joe."
But the writers haven't completely abandoned the bones that Kepnes wrote.
"We believe in the world that Caroline gave us and we believe in these characters, we just know they'll keep finding really f****d up s**t to get into," Gamble said.