'You' Season 3 Star Victoria Pedretti Originally Auditioned for the Role of Guinevere Beck
You Season 3 is bringing back only a handful of familiar faces. Penn Badgley and Victoria Pedretti return to their roles as Joe Goldberg and Love Quinn in the Netflix series. Now that Pedretti is established on the series, it's hard to imagine anyone else playing Love. However, initially, the actor had a different role in mind when auditioning for You. Pedretti tried out for the role of Guinevere Beck but didn't land the part. It all worked out for the best, considering Beck doesn't survive the first season.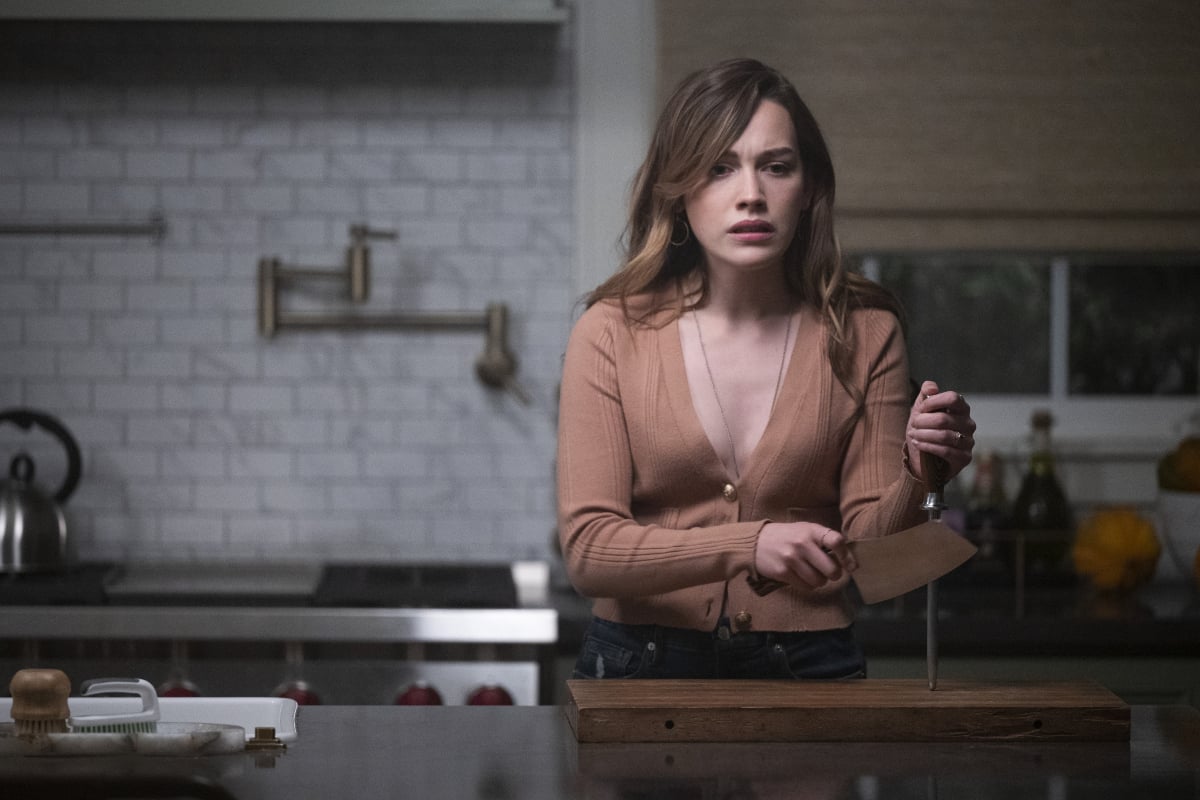 Who is Guinevere Beck?
In You Season 1, Beck is the object of Joe's obsession. She is a grad student and aspiring writer with a trio of wealthy best friends. Joe originally runs into Beck while she is perusing the shelves of the bookstore he manages. Joe quickly learns everything he can about Beck from social media. He follows her, steals her phone, and even enters her apartment. After saving Beck from getting hit by a train the two begin to date.
Beck eventually discovers that Joe is a stalker and murderer. Joe locks her in a plexiglass cage in the basement of the bookstore. After Beck tries to escape, he kills her and frames her therapist for her murder.
Victoria Pedretti originally audioned to play Beck
Pedretti joined the cast of You for season 2. Her character, Love, is Joe's newest obsession after fleeing New York for Los Angeles. Love is a chef in the upscale grocery store owned by her parents. Her twin brother Forty has issues with addiction and her first husband died of a mysterious illness. Love seems harmless, but the end of season 2 reveals that she is a killer.
When auditioning to join the cast of You, Love had her eye on the part of Beck. "You was my first call-back ever," Pedretti told ELLE Magazine. "I auditioned for the first season, for Beck, and had a call-back with the producer. I didn't get the job, but I'm glad I didn't, because it meant that I was able to do The Haunting of Hill House, and it meant that I was able to come back to play Love."
Pedretti noted some similarities between her character Nell in The Haunting of Hill House and Love. "Love is [also] a widow, and a twin, and her twin has an addiction issue," she told ELLE Magazine. "It was really cool to be able to deal with a lot of the same issues with a character who internalizes them in such different ways."
Still, Pedretti also noted, "while they have a lot of similar circumstances, and they're [both] coming from a large, publicly known family, they are completely different people."
Victoria Pedretti returns for 'You' Season 3
If Pedretti had landed the role of Beck, she would have been limited to only one season of the You. Instead, the 26-year-old actor gets to return for You Season 3. Love and Joe will be raising their baby in the suburbs, though Joe clearly sees Love in a different light now.