After Killing It in 'You' Season 3, Victoria Pedretti Reveals the Netflix Role She Was 'Most Nervous' About
You Season 3 hit Netflix on Oct. 15, and fans have been raving about Victoria Pedretti's performance since the new episodes dropped. Pedretti made her entrance as Love Quinn back in You Season 2, but the third outing ramped up her character's role in Joe Goldberg's (Penn Badgley) story.
It also allowed the writers to explore Love's darker side in more depth. But while Pedretti was tasked with playing an impulsive killer during You Season 3, she recalls being more anxious going into a different Netflix project.
'You' fans are loving Victoria Pedretti in season 3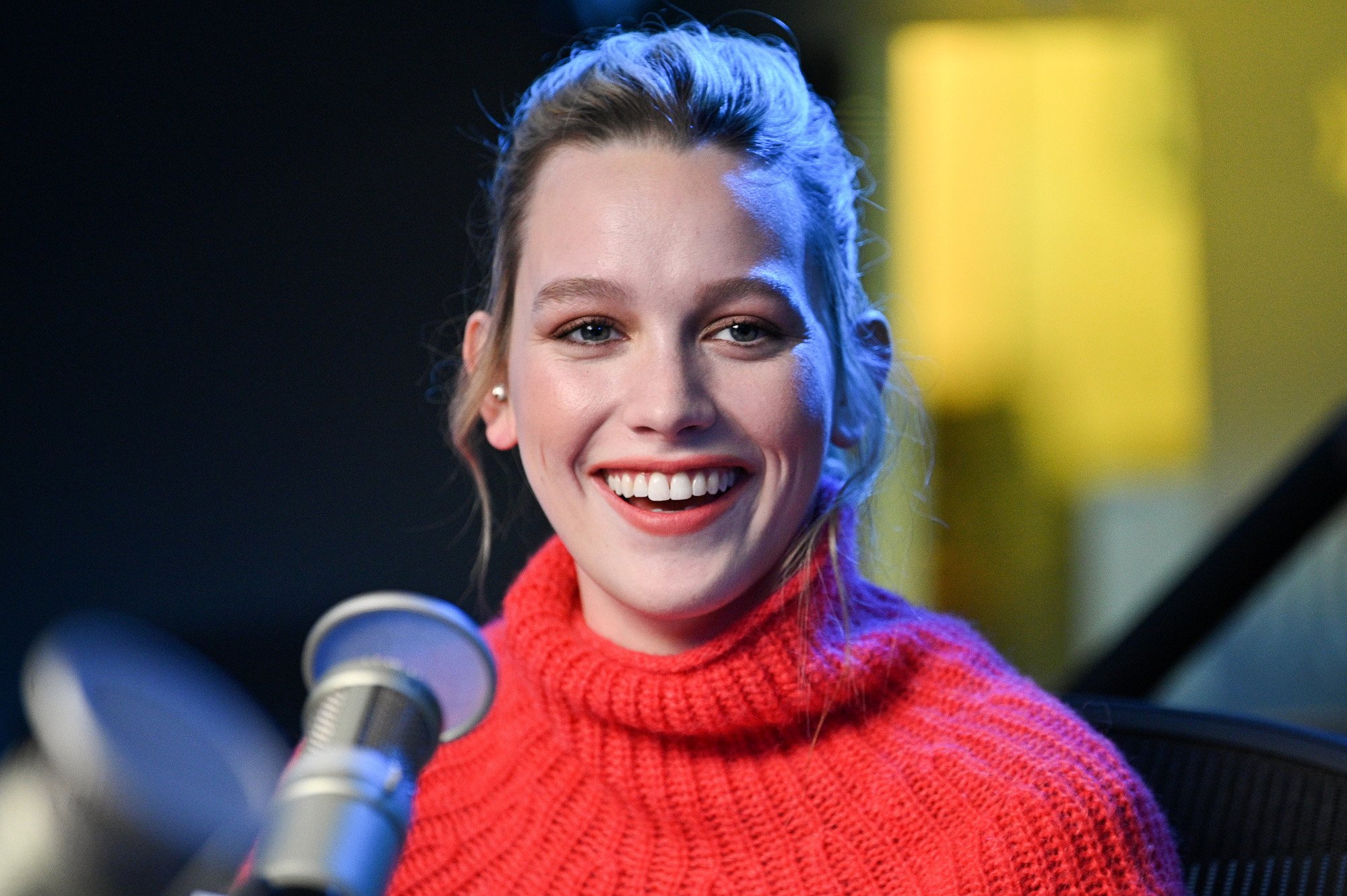 You Season 3 has received overwhelmingly positive feedback since it dropped, landing a 94-percent rating from critics on Rotten Tomatoes. Many of the discussions about the new season center on Pedretti's character, who fans get to know much better during the latest outing.
While season 2 of the Netflix series reveals that Love is just as messed up as Joe, the new episodes take a deep dive into that. They also see her butting heads with her new husband, especially now that he's repulsed by their similarities. Their efforts to outsmart one another will keep viewers glued to the screen. And when it comes to portraying a conflicted killer, Pedretti is just as believable as Badgley.
Victoria Pedretti was 'most nervous' filming 'The Haunting of Hill House'
RELATED: Victoria Pedretti is 'Interested' in Portraying an 'X-Men' in The MCU; Who Could She Play?
Pedretti's performance in You Season 3 may be getting rave reviews, but it can't be easy playing such a violent, layered character. Despite having to capture all of Love's nuances — and still showcase how problematic she is — Pedretti doesn't consider her You role the most nerve-wracking.
During an interview with Collider, the actor admitted she was far more anxious heading into another Netflix project: The Haunting of Hill House:
"I've really been lucky to work with a lot of really great scene partners. I think I've become more confident as time has gone on. I think Hill House was definitely the role I was most nervous for because there was that component of, 'Well, if I f*** up the first one, who's ever gonna have the thought to hire me again, you know?"
Fortunately, Netflix seems to have been impressed with Pedretti's work on Hill House. She went on to play a much bigger role in Mike Flanagan's follow-up series, The Haunting of Bly Manor, and she stole the show for two seasons of You. Of course, those projects didn't come without their own challenges.
'You' Season 3 still came with challenges
RELATED: Victoria Pedretti Was Told To Try a Different Part of the Entertainment Industry Instead of Acting
Apart from the obvious obstacles to playing a character like Love Quinn, filming You Season 3 presented Pedretti and the rest of the cast with new challenges. For one, they had to film the series with a baby on set. And although Pedretti told TheWrap that the child wasn't there all that often, she admitted acting with a baby isn't easy:
"Very rarely, very rarely. But often enough that it's hard. Acting with a baby, just practically, is hard because they're not interested in what we doing."
The cast and crew also had to film You Season 3 during the COVID-19 pandemic. That's presented all-new problems for production teams, and it's given actors less face time with one another. Ironically, that worked out for Pedretti and Badgley. As the former star told Collider, their lack of interaction off-screen overlapped with their dwindling relationship on-screen:
"Before that we were just able to interact more outside of set and talk about things more and, just a product of everything, we just spent less time together and that kind of suited how our relationship developed as characters."
Despite the challenges, the extra effort that went into You Season 3 seems to have paid off. All episodes of You Season 3 are currently streaming on Netflix.