'You' Season 4: These 4 Fan Theories Are so Convincing They May Actually Happen
You Season 3 was released to Netflix on Oct. 15 and many fans have already binged the entire season. Lucky for them, Netflix has already confirmed You Season 4. It seems obvious that the new season will follow Joe's quest to find Marienne, his latest obsession played by Tati Gabrielle, in Paris. However, the brief teaser for You Season 4 isn't giving away much about the storyline. Thankfully, fans already have plenty of their own theories about what will happen.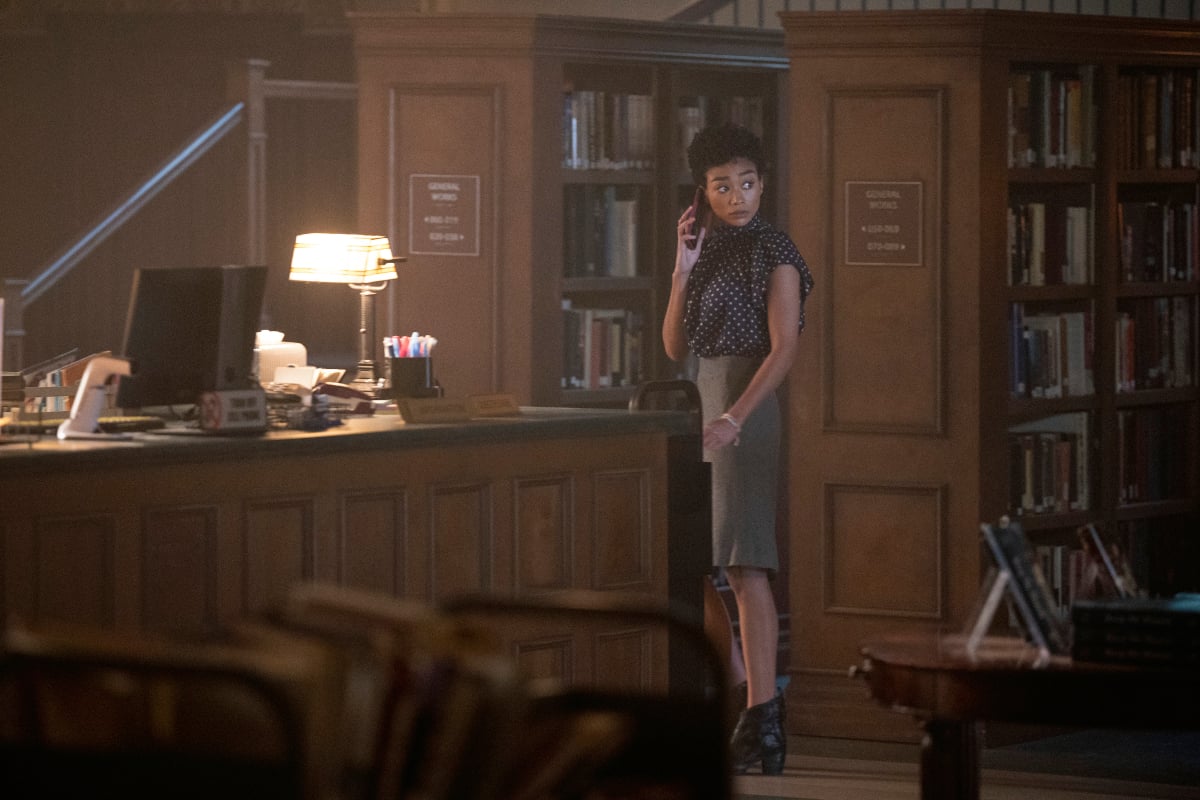 'You' Season 4 might make Joe face the music
Joe has killed quite a few people throughout the series and helped to cover up several of Love's murders. Despite the fact that he thinks he is always careful, Joe definitely has left some loose ends untied that could come back to bite him. "They mentioned Love hiding the bodies from S2 but wouldn't tell Joe where they were buried," a fan said on Reddit.
"I think that's going to come back up. I would like to see some of the fallout from the earlier seasons and maybe having the police building a case against him and at least one person not believing he's dead."
Another fan remembered that Joe left behind DNA evidence connecting him to Peach Salinger's murder. "Something from season one that has yet to come back is the urine he left at Peach's," they said. Despite faking his death, it's definitely possible that Joe's past crimes will catch up to him in You Season 4.
Ellie will attempt to bring Joe down in 'You' Season 4
Fans have been waiting to see if Ellie will return at any point. There was no sign of her in You Season 3, though Joe mentioned sending her money a few times. Some fans hope that Ellie will return for revenge in You Season 4. "I would love it if Ellie would use all the money that Joe has funneled her to hire a woman to entrap/entice Joe into becoming obsessed with her," a fan proposed on Reddit. "And then Ellie and this woman corner him and avenge all the women that Joe has hurt in his lifetime."
Love or other dead characters will haunt Joe
Some fans were sad to see Victoria Pedretti's role as Love Quinn come to an end with her death in season 3. However, some theorize that Love may have a part to play in You Season 4. "They should bring back previous characters to represent his fragmented psyche- ghosts of his past trying to help him understand that he is the problem," a fan proposed on Reddit.
If You Season 4 goes in this direction, it's possible that Joe could be haunted by the ghost of Love. After all, Joe saw hallucinations of Guinevere Beck in season 2. "I was thinking that Victoria could continue to be a main character as a figment of Love and how much he misses her despite their poisonous conclusion," another fan continued.
The real Will Bettelheim helps Joe start a new life
The ending of You Season 3 showed that Joe managed to escape to Paris and start a new life. Joe faked his death and fled the country, but how exactly did he manage to get a new passport? Think Story proposes a theory that the real Will Bettelheim, played by Robin Lord Taylor, helped Joe start a new life. For whatever reason, Will and Joe maintain a friendship in season 2, so he could reappear as a friend to Joe in You Season 4.