'You' Showrunner Sera Gamble Planned for That Major Season 3 Death 'From the Beginning'
You Season 3 dropped on Netflix this October, and to no one's surprise, the newest outing was full of murder — this time with two people rushing to cover up their crimes instead of one. The new episodes pick up with Joe Goldberg (Penn Badgley) living in the suburbs with his wife Love (Victoria Pedretti).
Despite their unhappy marriage, they're raising their newborn child together. But no matter how many times they vow to change for him, they keep returning to old patterns. According to showrunner Sera Gamble, that was part of the plan. So was that huge death at the end of season 3.
[Spoiler warning: This article contains spoilers for the third season of Netflix's You.]
'You' Season 3 ends with 1 of its main characters dead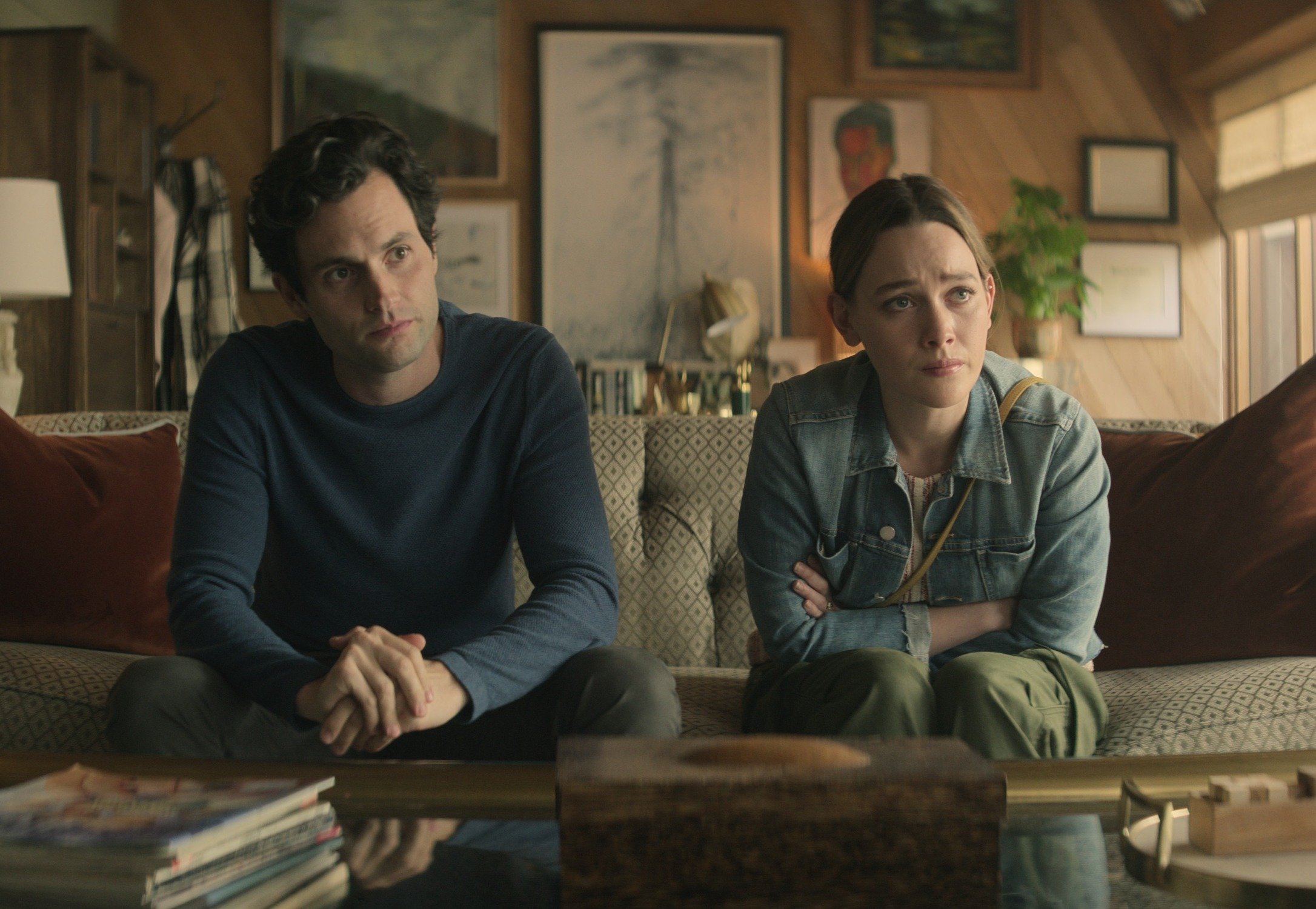 Although Joe is undeniably the main character of You, Pedretti's Love stepped up to his level this season. That development had disturbing and hilarious results. Love manages to outsmart her husband on multiple occasions during the third outing. However, the You Season 3 finale ends her character arc once and for all.
After a season of tense back and forth between the two characters, Joe finally gets the better of Love. He poisons her, drops their son off with his coworker Dante (Ben Mehl), and manages to frame her for the season's murders before fleeing the country. He also fakes his own death, so the world won't be worried about Joe Goldberg in the future. That's a worrisome prospect considering Joe's obsessive and murderous tendencies.
And You will officially need to explore those in a new light, since it won't be able to use Love as a mirror for him any longer. That's something the creatives on the series were prepared for. In fact, most of them knew Love likely wouldn't make it beyond You Season 3.
Sera Gamble knew Love would probably die in season 3
Love's season 3 fate came as a disappointment to some You fans, especially after Pedretti shone so brightly in the role. Finding someone who can keep up with Joe is a rarity — but Love continued to bring the surprises. And that made the series creators think about keeping her around. However, they ultimately decided to stick with their original plan.
During an interview with Entertainment Weekly, Gamble admitted that Love's story was always going to end in tragedy. They told Pedretti as much before she even agreed to play the character:
"We kind of knew this is where it was going from the beginning. We had a conversation with Victoria about it at her audition, that we had this idea for a two-season story with them. Things can always change, of course, and they do. We talked about everything."
The discussions did lead to questions about keeping Love on the show. But the fact that everyone was so attached to the character is part of the reason they decided to move forward with her fate.
"It's a good sign that you're getting something right," Gamble explained.
As for having Joe kill her, the showrunner felt that much was inevitable. Even if Love had survived, their relationship wouldn't have:
"Joe is Joe. We knew for sure that their relationship would end by the end of the two seasons. And I think we talked pretty early about the idea that she would die, and certainly Victoria knew that for a long time."
What's next for Joe in 'You' Season 4?
RELATED: 'You' Season 3: Shalita Grant's Queen Bee Character Is Different From Peach Salinger
Love's story may have ended with You Season 3, but Joe's is somehow still going. After three seasons of quite literally getting away with murder, You's lead finds himself in Paris by the end of the third-season finale. And given that Netflix just renewed You for season 4, he's unlikely to keep out of trouble overseas.
Whether he'll remain in Paris is a question many fans are asking, and Gamble seems to think it's a possibility. During her discussion with EW, she admitted a new setting could shake things up for Joe:
"I think Joe is great when he's in an environment that's not natural to him, that's foreign to him. So literally foreign could be very cool. And it's a big, wide world out there."
Of course, the stakes will be higher if Joe's caught killing overseas. But then, with no record of his existence, he may prove even slipperier next season. Fans will have to wait to find out where the series takes him next. In the meantime, You Season 3 is currently streaming on Netflix.