'You Won't Be Alone' Movie Review [Sundance 2022]: The Witch's Curse of Loneliness Cuts Deep
You Won't Be Alone is powerful and deeply effective storytelling. Writer/director Goran Stolevski breathes life into a dark fairy-tale world in his feature debut. Audiences will inevitably draw comparisons to Robert Eggers' The Witch, but Stolevski's film is radically different. You Won't Be Alone is a haunting slow-burn with unshakable horror.
'You Won't Be Alone' explores a fairy-tale world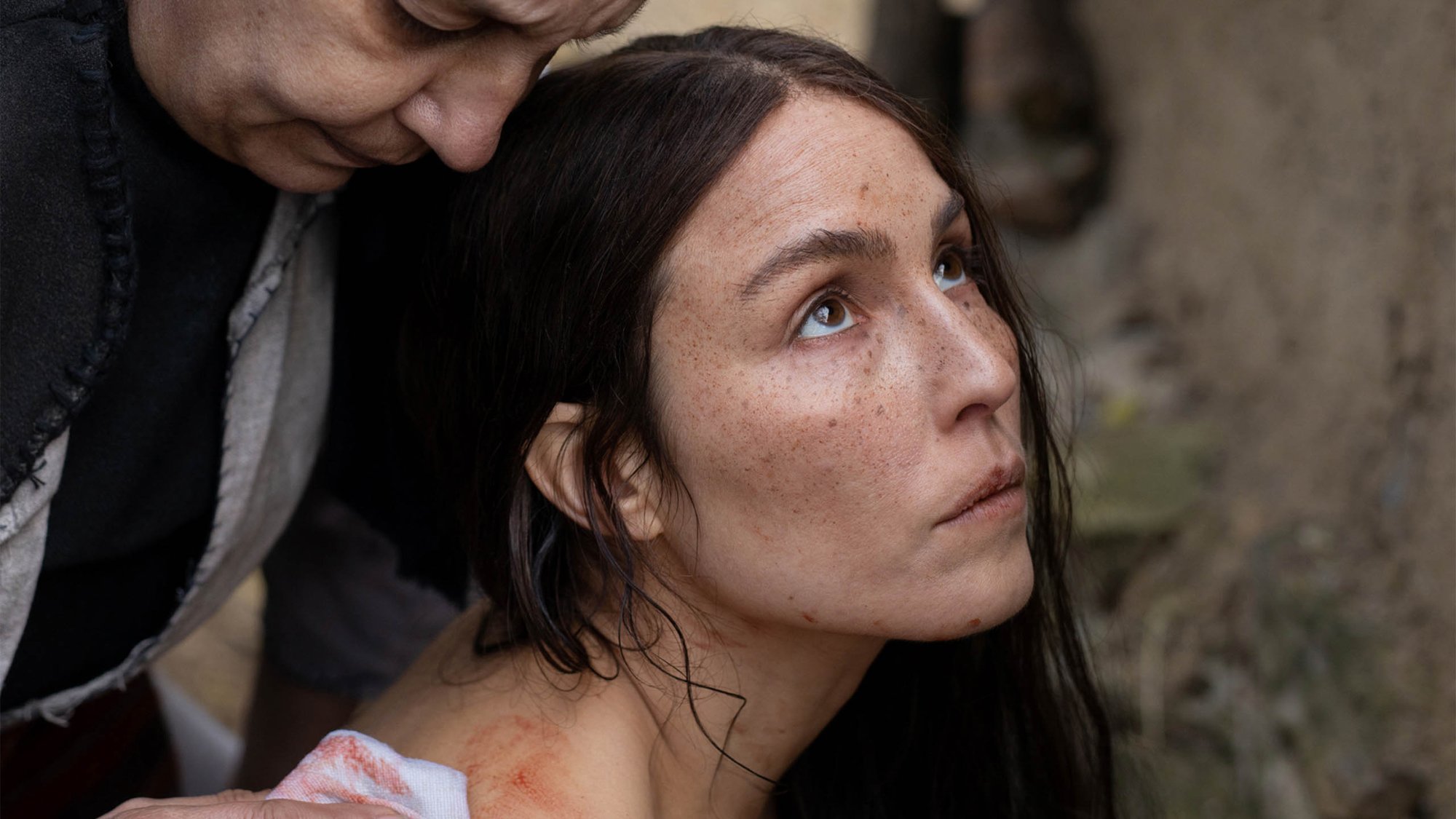 Maria (Anamaria Marinca) is a horribly scarred witch haunting an isolated mountain village in 19th-century Macedonia. Nevena (Sara Klimoska) is a young girl who is kidnapped by Maria and turned into a shape-shifting witch, as well. However, they don't bond, and Nevena doesn't naturally take to Maria's teachings.
Nevena is left to venture into the wild alone without any knowledge of the outside world. She accidentally kills a woman named Bosilka (Noomi Rapace) and assumes her body. The newly-turned witch decides to live among humans to observe and learn from them behind various faces. However, the ancient spirit never wanders too far.
Writer/director Goran Stolevski depicts a lonely world for witches
You Won't Be Alone incorporates many fairy-tale elements. Nevena loses her voice, which serves both a narrative and figurative purpose. Stolevski's screenplay depicts a coming-of-age story of sorts but through other people's skin. It takes Nevena becoming a shape-shifting witch to truly make sense of the world and learn what it means to be human.
Stolevski addresses the theme of loneliness in fascinating ways. You Won't Be Alone shows how solitude morphs a person. Maria views humanity as a prison, yet Nevena still yearns to dive into it with both feet. They're both taking chances in their own ways with potentially huge consequences. However, this horror drama emphasizes the truth behind one's exterior.
You Won't Be Alone incorporates gender and sexual politics. Nevena must learn more than what it means to be human, but also what it means to be a woman in this time period. She perceives behavioral differences in how she must act around women compared to men. Nevena begins to understand sexuality as both a man and a woman, constructing a character that unapologetically digs into both the masculine and the feminine.
'You Won't Be Alone' provides a nuanced look at what it means to be alive
You Won't Be Alone includes humans, shape-shifting witches, and animals. However, they all contribute to the message of loneliness and what it truly means to be alive. Stolevski paints his debut feature with a refined brush that provides multiple layers for each of the lead characters. He accomplishes this feat with little dialogue.
Matthew Chuang's gorgeous cinematography elevates every frame. The rural locations' natural beauty is an excellent backdrop for the dark places that You Won't Be Alone never shies away from. There isn't a single weak performance here, although Marinca, Klimoska, Alice Englert, and Rapace are particular standouts in what consistently feels like deeply personal filmmaking.
You Won't Be Alone is certainly brutal and doesn't pull its punches with targeting animals and children with its violence. Nevertheless, Stolevski is the next fresh voice in horror, where the film's dramatic stakes take the spotlight. He crafted a meaningful feature about loneliness that is nothing short of unshakable.
You Won't Be Alone hits theaters on April 1.