You Won't Believe Beyonce and Jay-Z's Favorite Movie Scene Ever
Judd Apatow is one of the most successful writer/directors in Hollywood. He has won numerous awards and been responsible for boosting the careers of many of Hollywood's A-list.
He is also a prolific producer and has worked behind the scenes for many hit movies. Still, one of Apatow's biggest accomplishments is one that not many would have suspected.
Keep reading to learn about Judd Apatow's biggest movies and the power couple that is obsessed with a scene in one of his most iconic comedies.
Judd Apatow began his career doing stand-up comedy
Born in 1967, Apatow was raised in New York, primarily by his mother. When he was a child, Apatow accompanied his mother to work at a local comedy club, which was where he first became exposed to the world of stand-up comedy.
He did everything he could to immerse himself in the world of comedy, including hosting a comedy radio station for his school and washing dishes at a local comedy club. Young Apatow even managed to conduct interviews with legendary comics like Howard Stern and John Candy simply by cold-calling them.
At the age of 17, Apatow started performing stand-up comedy. Following his graduation from high school, Apatow started studying screenwriting and ultimately became a writer and contributor on TV shows such as The Ben Stiller Show, Undeclared, and Freaks and Geeks, which is now considered to be a cult classic. From there, it was a short jump to filmmaking. 
What are Judd Apatow's most popular movies?
In the early 2000s, before Apatow's name was well-known to the general public, he acted as a producer for several major films. He worked on Anchorman: The Legend of Ron Burgundy and Anchorman 2: The Legend Continues.
Apatow made his big-screen directorial debut with The 40-Year-Old Virgin, starring Steve Carell. The film was a major success, with critics and fans praising the movie's humor, timing, and sharp writing.
His next film, Knocked Up, was released in 2007 and went on to become possibly his best-known film. Knocked Up featured Katherine Heigl, Seth Rogen, Leslie Mann (Apatow's wife) and Paul Rudd. It revolved around the circumstances that surround an accidental pregnancy.
Combining humor and heartfelt emotion, Knocked Up received acclaim from both critics and fans alike. And, as it turns out, one particular celebrity power couple has an affinity for the movie, including one special scene. 
Jay-Z and Beyonce are obsessed with a scene in 'Knocked Up'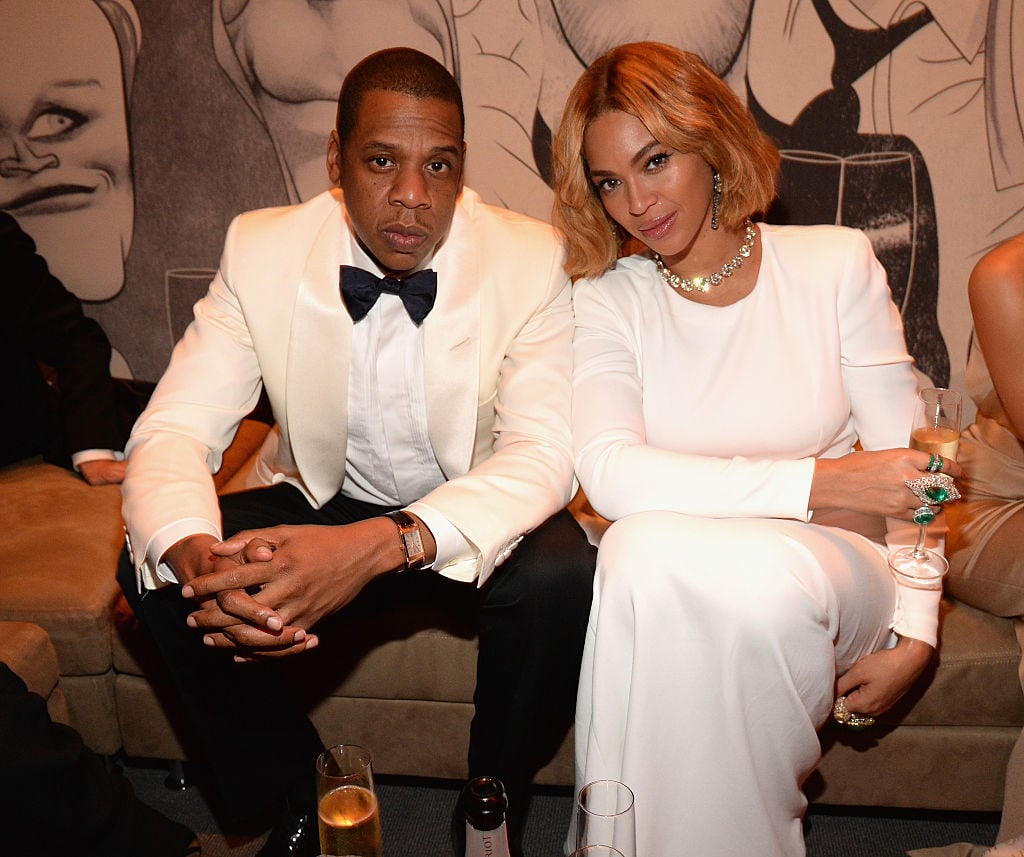 Recently, Apatow sat down with Dax Shepherd for an episode of his podcast, Armchair Expert. Apatow revealed that he and his wife, Leslie Mann, were invited to a Beyonce concert afterparty.
According to Apatow, Beyonce and her husband, Jay-Z, completely freaked out when they realized that Apatow was there. Apatow said that Jay-Z went straight to him and started gushing about how much he loves the scene in Knocked Up where Mann is chatting up the doorman, played by Craig Robinson — a beloved actor who is perhaps best known for his long run on The Office.
Apatow stated that Jay-Z revealed: "Oh my God, Knocked Up! That scene where your wife goes "Doorman, doorman, doorman!" That's my favorite scene of all time!" Apatow went on to claim that Jay-Z brought him to meet Beyonce, who also loved the scene and couldn't stop talking about how much she adores Knocked Up.
Apatow acknowledged that the encounter made him feel like the "coolest guy in the room." The moment ended when fellow director Jon Favreau stepped in to chat up Beyonce, ending her conversation with Apatow.