You Won't Believe What Job Sarah Ferguson Had Before She Married Prince Andrew
The world first heard the name Sarah Ferguson when she married Prince Andrew in 1986. For years, the Duke and Duchess of York dominated headlines but not always for the best reasons and when Fergie's embarrassing toe-sucking scandal made front-page news that spelled the end of their marriage.
A lot has changed since then though and Fergie is not only on excellent terms with her ex but also back in the good graces of Queen Elizabeth II. She's even been spotted at numerous royal affairs, which has renewed the public's interest in her. Now, people want to learn as much as they can about her life even before she became a duchess. Luckily, Fergie isn't shy about that and previously revealed the surprising job she held before she joined Britain's most famous family.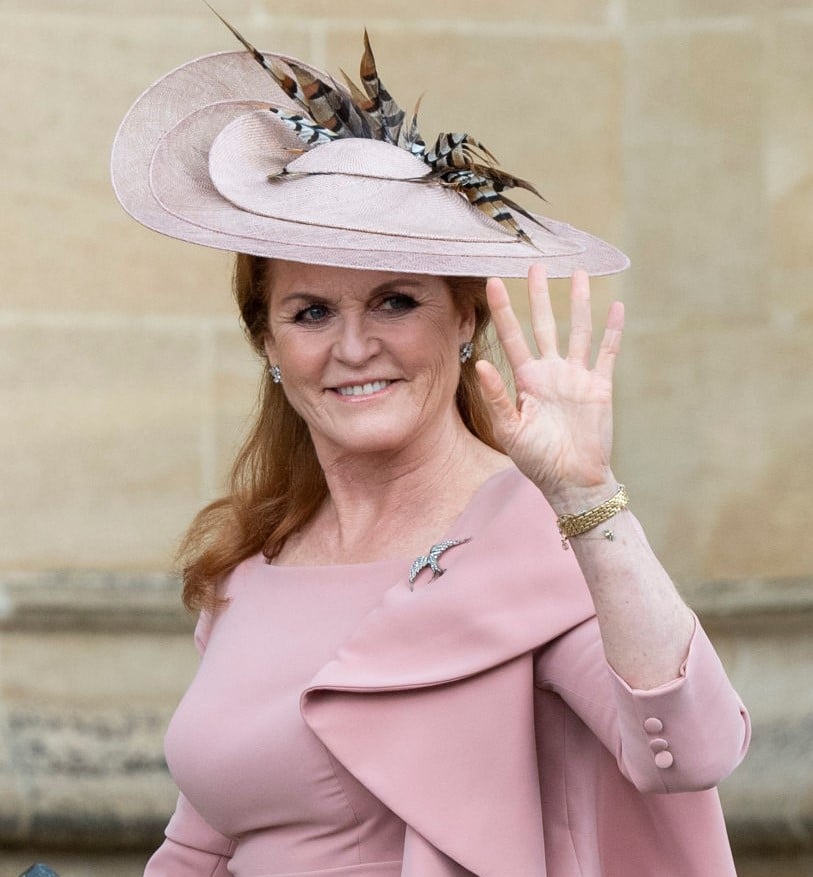 What job the duchess did before she married the prince
So what did Ferguson do before she got married? Well, the duchess admitted that she used to clean toilets.
"You won't believe it but when I was 18, I cleaned very good mirrors," Fergie told Swedish TV show Skavlan. "I cleaned lavatories when I was 18 and graduate's bedrooms; they all left it very messy."
Ferguson also said that prior to marrying into the royal family she worked in a restaurant.
"And then I waitressed in a strudel house. I don't cook, I just took the strudel out of the deep freezer and put it in the oven; that's cooking," she said before adding, "Then I married a prince, it was great."
What Fergie got in her divorce settlement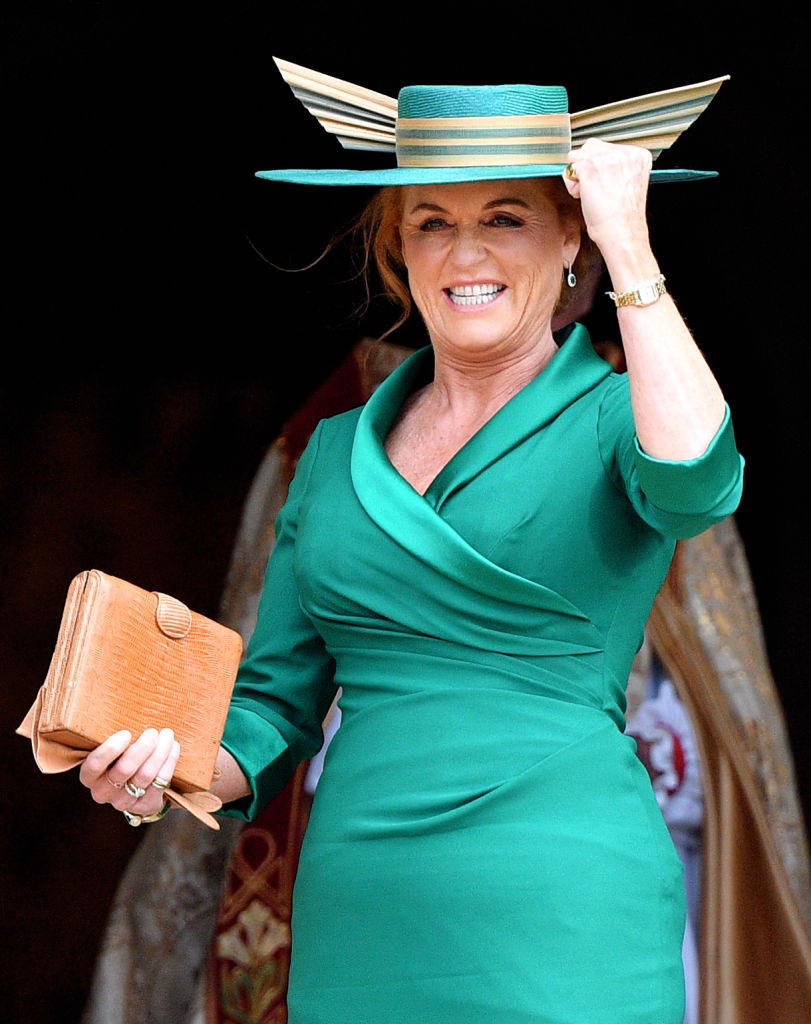 After her divorce from Prince Andrew, Fergie didn't have to go back to scrubbing toilets thanks to the settlement she received.
Senior sources shared with The Sunday Telegraph the details of what her package included when their divorce was finalized.
Under the terms, the duchess reportedly agreed to be paid $20,000 annually and given $660,000 to buy a new house. In addition to that, she is said to have received around $1.8 million to start trust funds for their daughters, Beatrice and Eugenie, as well as another $462,000 in cash and an agreement that Andrew would pay for the princesses' education.
Before Eugenie and Jack Brooksbank were married in 2018, she and her sister lived in an apartment at St. James's Palace where the yearly rent was $25,000 and that expense was also covered by the Duke of York.
What is Ferguson's net worth today?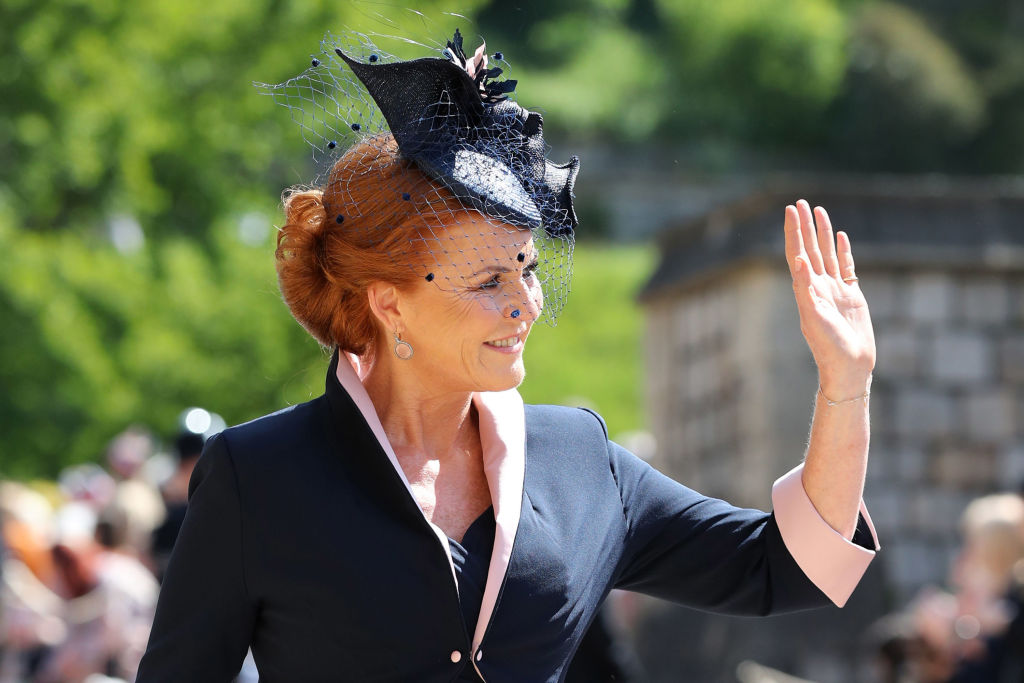 For years, Fergie struggled with her weight and the British tabloids were not kind to her. After being ridiculed and labeled the "Duchess of Pork" by the media, the Duchess of York responded by becoming a spokesperson for Weight Watchers in 1997. During her partnership with the weight loss program, Fergie dropped 50 pounds. She also had endorsement deals with the porcelain and china company Wedgwood as well as the cosmetics company Avon.
But in 2010, reports swirled that Ferguson was in debt and on the verge of filing for bankruptcy. In an act of desperation, she tried to broker a cash deal for access to her ex-husband. The duchess was caught on video accepting more than $50,000 in cash by an undercover journalist. She later issued an apology for her actions.
Following that incident, she wrote a book titled Finding Sarah: A Duchess's Journey to Find Herself and got back on track by focusing more on her career in entertainment and charitable work. These days she has an estimated net worth of $2 million.
Read more: Why is Sarah Ferguson Still a Duchess After Her Divorce From Prince Andrew?