Young Thug Convinced Lil Baby to Take Rapping Seriously
Rapper Lil Baby may be one of the most popular music artists at the moment, but at one point, he wasn't taking his craft seriously. Enter Young Thug, another Atlanta rapper who has been the subject of major success over the past few years. In a new interview, Young Thug has confirmed the story from Lil Baby that he convinced him to take rapping seriously.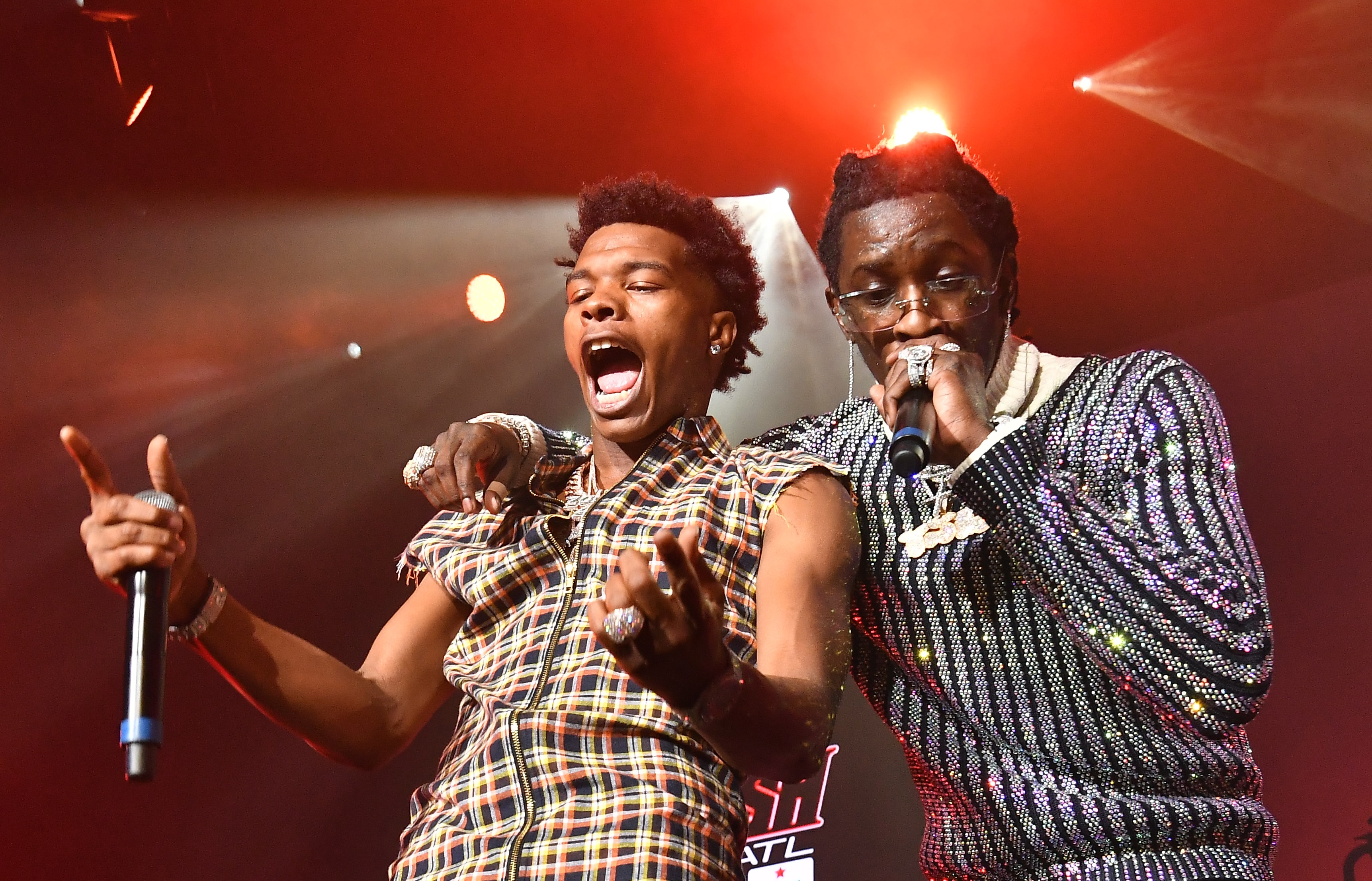 Lil Baby is one of the biggest rappers in the world right now
The rapper, from Atlanta, signed with the music label Quality Control and began putting out several mixtapes a few years ago. He continued putting songs, including singles and features. "My Dawg" was his first moderate hit. It peaked at No. 71 on the Billboard Hot 100 chart.
His breakthrough came in 2018 with the single "Yes, Indeed," which featured Drake. It reached No. 6 on the Billboard Hot 100. It was included on his first album, Harder than Ever, in 2018. This was just one of three projects that put out this year. Lil Baby also put out two mixtapes, Drip Harder (with Young Thug) and Street Gossip. Drip Harder included the single "Drip Too Hard." That song made it to No. 4 on the Hot 100.
2019 didn't see a new project from Lil Baby, but he still had major hits in "Baby" (with DaBaby) and "Woah." My Turn, his latest album, was released in early 2020. Led by "Woah," it has been very successful, hitting No. 1on the Billboard Top 200 albums chart. Almost every song from the album appeared on the Billboard Hot 100. Soon after the regular release, a deluxe version of the album also dropped. Popular songs from the album include "Sum 2 Prove" and "Emotionally Scarred."
Young Thug speaks about helping Lil Baby
In an interview on T.I.'s ExpediTIously podcast, Young Thug talked about telling Lil Baby to take his rapping more seriously.
He explained, "I used to read that young n****'s captions on his pictures and call him like, 'bruh, you know you can rap.' He in jail like, 'bruh, I'mma g*****n get out, I'mma g*****n get me some money, get me a bag and do what I need to do. Just to groom him to you really could get paid from doing it, like, no cap."
This story from Young Thug confirms what Lil Baby said in an interview earlier this year on The Breakfast Club. "My mind wasn't where Thug's mind [was] at because I hadn't been through what I've been through now," he said. "Now I appreciate everything he said and I understand everything he said. It still put something in my head, but I still couldn't see it."
Young Thug and Lil Baby have collaborated a lot of times. The rapper featured on "My Jeans," a song with Lil Baby and Gunna from their joint mixtape, Drip Harder. Lil Baby was also featured on "Bad Bad Bad," a song from Young Thug's album, So Much Fun. Their most recent collaboration is "We Should," a song from Lil Baby's latest album, My Turn, on which Young Thug is featured