Young Thug Wants Elon Musk to Help Him Build His Own City
Young Thug has made headlines throughout his career, usually in relation to his music. But the Atlanta-bred rapper wants to do more with his name and his persona — and he wants to enlist the help of Elon Musk to do it.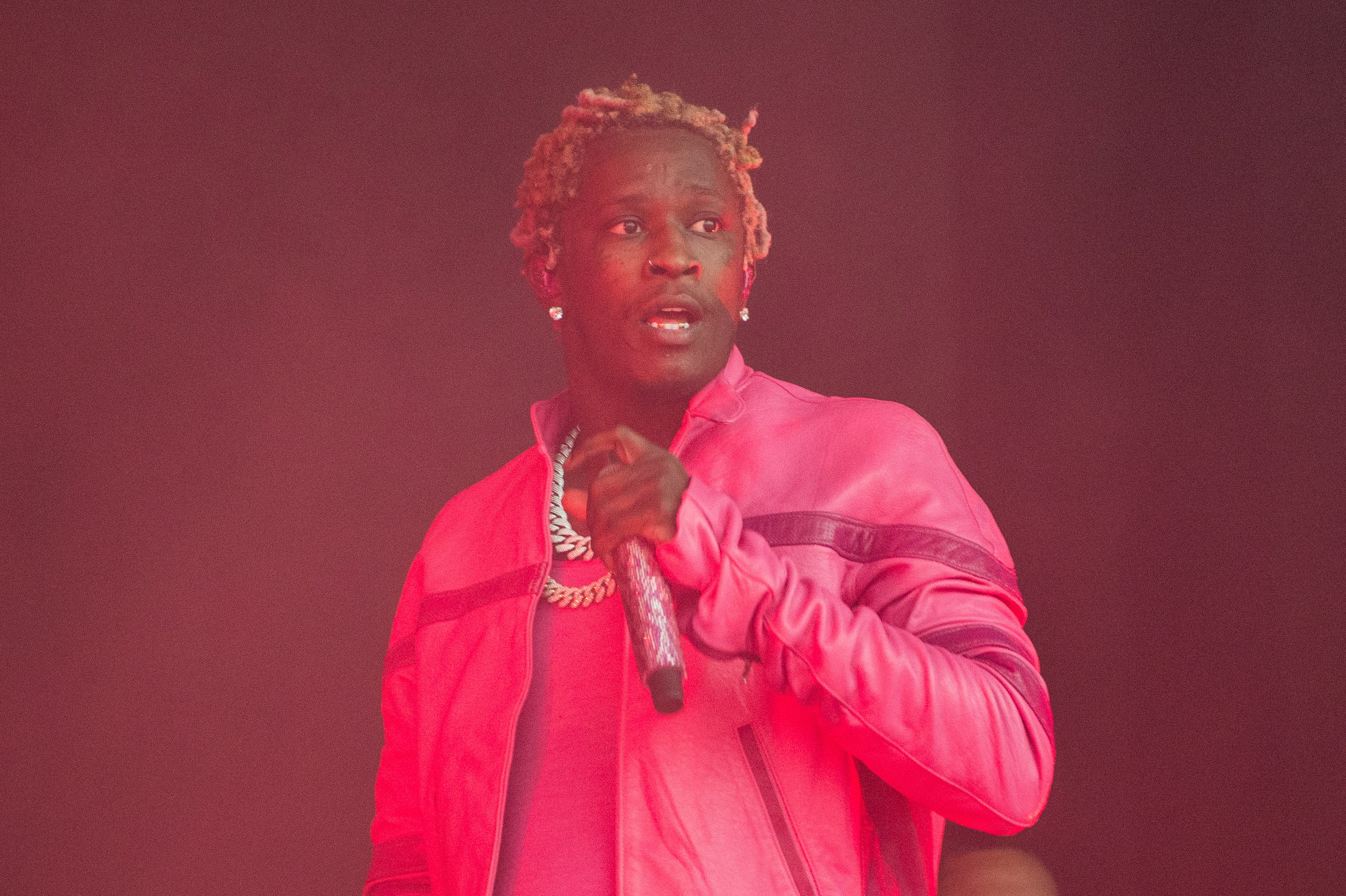 Young Thug owns land outside of Atlanta
In October 2021, Young Thug's real estate agent Trey Williams announced on Instagram that he and Thug's manager had secured him 100 acres of land outside of Atlanta as a birthday gift. The land is intended to be the home of Slime City, Thug's city of the future that he wants to build.
"Happy birthday to one of my top clients," Williams' post read. "His manager [Geoff Ogunlesi] and I secretly locked down 100 acres of land for his birthday and now he's about to build Slime City! This is hands down one of the best ways to invest your money!"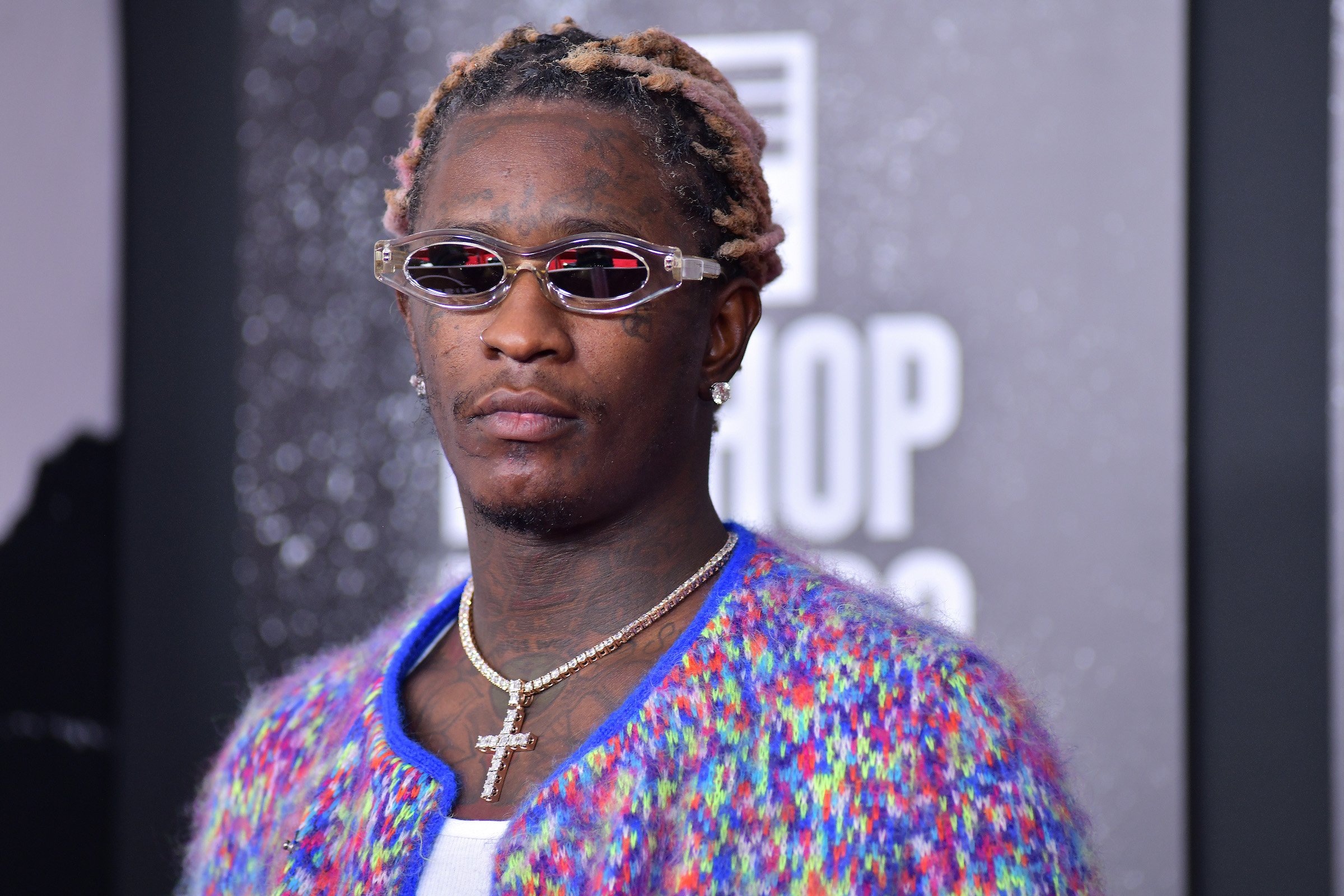 RELATED: French Montana Gets Dragged by Young Thug, Twitter For Kendrick Lamar Comments
Young Thug wants Elon Musk's help in building Slime City
With the devastating effects of climate change becoming a more present reality in the coming decades, Thug wants to build a true city of tomorrow. To do that, he wants to run it entirely on renewable energy.
To make it happen, Thug reached out to tech billionaire Elon Musk on Twitter. "I wanna make Slime City solar powered," he said. "Wya @elonmusk."
Musk hasn't responded to Thug publicly, so it remains unclear if the two will work together.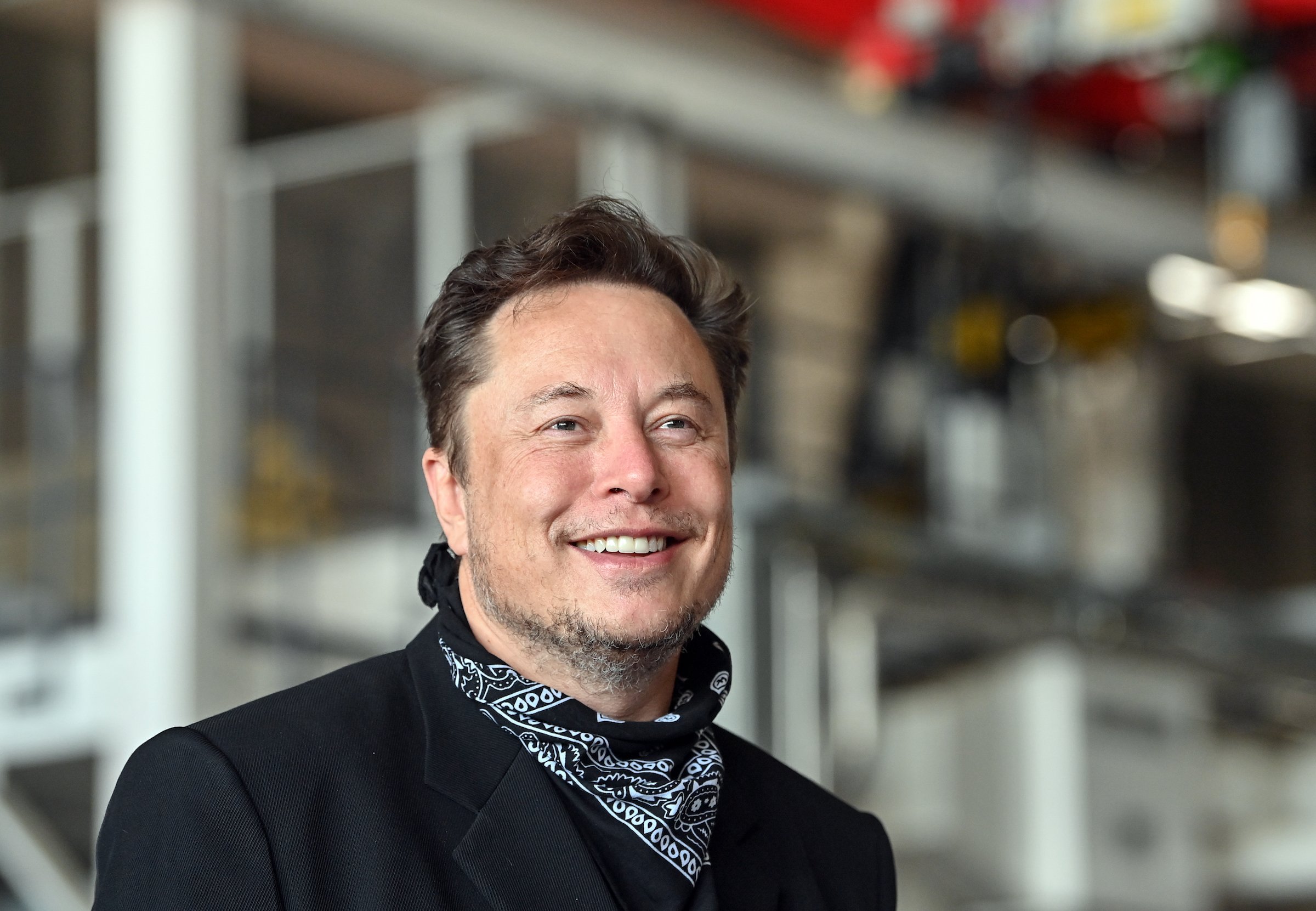 RELATED: Young Thug Convinced Lil Baby to Take Rapping Seriously
Akon and Kanye West are also building their own cities
Young Thug isn't the only hip-hop artist looking to create their own cities. Singer Akon first announced in 2018 that he wanted to build a technologically advanced city in Senegal on Africa's west coast named after himself.
Akon City will be entirely sustainable and feature state-of-the-art schools, hospitals, police stations, parks, universities, a stadium, a seaside resort, recording studios, waste facilities, power plants, and more. He's even planning for an area called "Senewood" to help develop the country's film industry. In addition, all business and commerce in the city will be conducted using Akon's own cryptocurrency, AKOIN.
Kanye West, meanwhile, is developing land of his own in Haiti. In a 2020 appearance Joe Rogan's podcast, West discussed a recent trip he'd made to Haiti, as well as his ideas for the island country. He wanted to create an all-new, state-of-the-art city designed to serve locals. President Jovenel Moïse gave West an island to develop his project.
West took to Twitter after his appearance on the show to clarify the details of the deal. "Just to be clear: we are engaged with Haiti's government to make a transformational investment to bring jobs, development, help support local farmers and fishermen and build a new 'city of the future' in a very beautiful country," West said.