5 Viral YouTube Videos From Shane Dawson That You Forgot About
He may now be known as a makeup guru and a business partner of Jeffree Star. However, Shane Dawson is one of YouTube's veterans, creating content on the platform for over 10 years. From Shane Dawson's Jake Paul series to when he advocated for blind people, here are a few of the viral Shane Dawson videos you might've forgotten about. 
'Ghost Hunting in a Haunted Ship'
For a while, Shane Dawson focused on creating haunted content on his YouTube Channel. For one video, that included traveling to a haunted ship to explore with a few of his friends. This video earned over 25 million views, mostly from fans who shared their haunted experiences in the comments.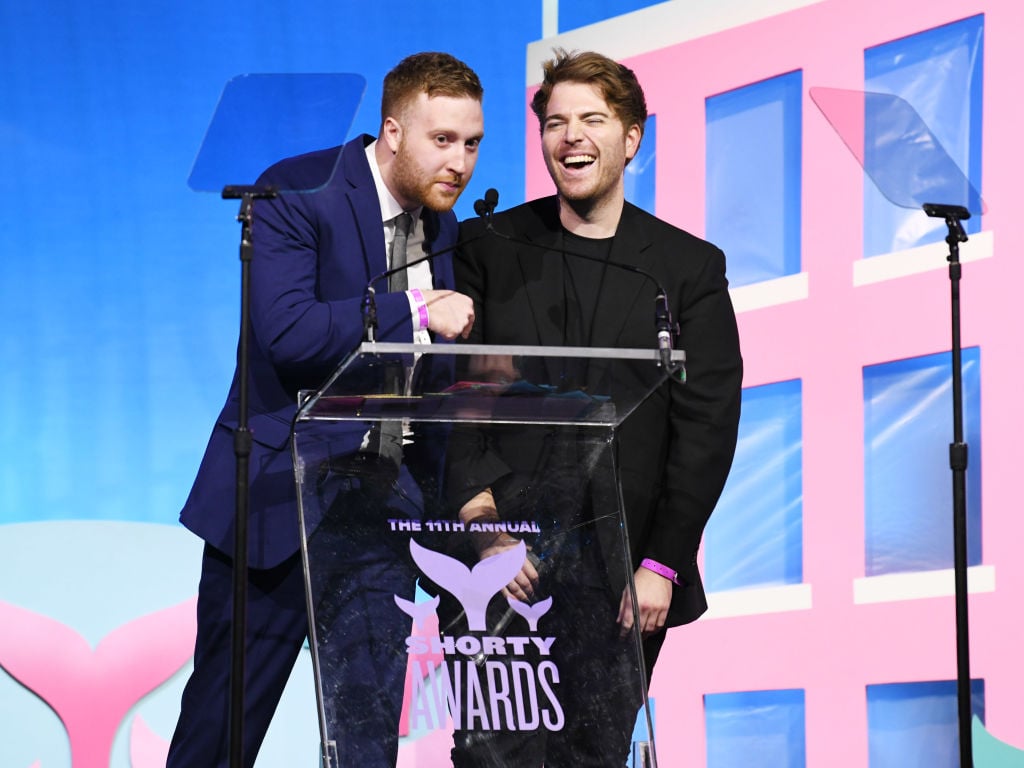 'Inside the Mind of Jake Paul' and the entire Jake Paul series
These brothers may not have the best reputation, but if anyone is going to get the truth out of Jake Paul, it's Shane Dawson. Following Logan Paul's dead body controversy, Shane Dawson dove into the psychology of Jake Paul along with the help of his therapist. 
Together, they gave viewers a better understanding of what it means to be a sociopath, and, totally unrelated, what makes Jake Paul so extreme and impulsive. Since the series premiered about two years ago, Jake Paul married one of Shane Dawson and Ryland Adams YouTube friends, Tana Mongeau. Jake Paul is still creating content, earning millions of subscribers each year. 
'$20,000 First Class Airplane Seats'
A travel vlog with Morgan, Garrett, Ryland, Andrew, and Shane? It's sure to be a good time. During this series, Shane Dawson traveled to Texas to visit an old friend and, of course, visit a haunted attraction. In this specific video, however, Shane Dawson tackled his fear of flying, while the rest of the squad enjoyed some 101 Dalmatians and apple juice.
'Switching Lives with a Blind Person'
During this collaboration with Molly Burke, Shane Dawson and a few of his friends experienced being blind, thanks to a few glasses provided by the activist. They traveled to a few different stores and even ordered their drinks at Starbucks while "blind."
Shane Dawson released fairly quickly that it was a lot harder than he expected. The point of the video, however, was primarily to raise awareness about what it's actually like to be blind, including aspects involving Molly Burke's guide dog, Gallop.
'The Beautiful World of Jeffree Star'
Even though this video premiered less than a year ago, however, it truly changed how fans viewed Shane Dawson. This series with Jeffree Star gave a never before seen look into the makeup industry and what goes into creating an eyeshadow palette. 
The final project of the series was the "Conspiracy Collection," available in conjunction with Jeffree Star Cosmetics. Once it premiered in 2019, it sold out in a matter of minutes, even crashing the website used by the makeup artist. It has since been restocked along with a few new products.