YouTuber Trisha Paytas Announces Her Engagement – Who Is Her Fiancé?
Controversial YouTuber Trisha Paytas recently announced her engagement to Moses Hacmon, Hila Klein's brother, on social media.
Controversial YouTuber, influencer, and OnlyFans model Trisha Paytas, 32, announced her engagement to 43-year-old Israeli artist Moses Hacmon, 43, on Christmas Day 2020.
The story of their relationship, which began in Mar. 2020, is as dramatic and storied as much of Paytas's career. Paytas met Hacmon through his sister, 33-year-old Hila Klein of the YouTube channel h3h3 Productions. Hila co-hosts the wildly popular H3 Podcast with her husband, 35-year-old Ethan Klein.
Ethan made a 2019 video in which he called out Paytas and other female influencers, such as Tana Mongeau, for using what he considered to be excessive filters and Photoshop on their Instagram photos. The video began nothing short of a feud between the Kleins and Paytas. She clapped back at Ethan on Twitter and debated the Kleins on The H3 Podcast – and the rest, as they say, is YouTube history.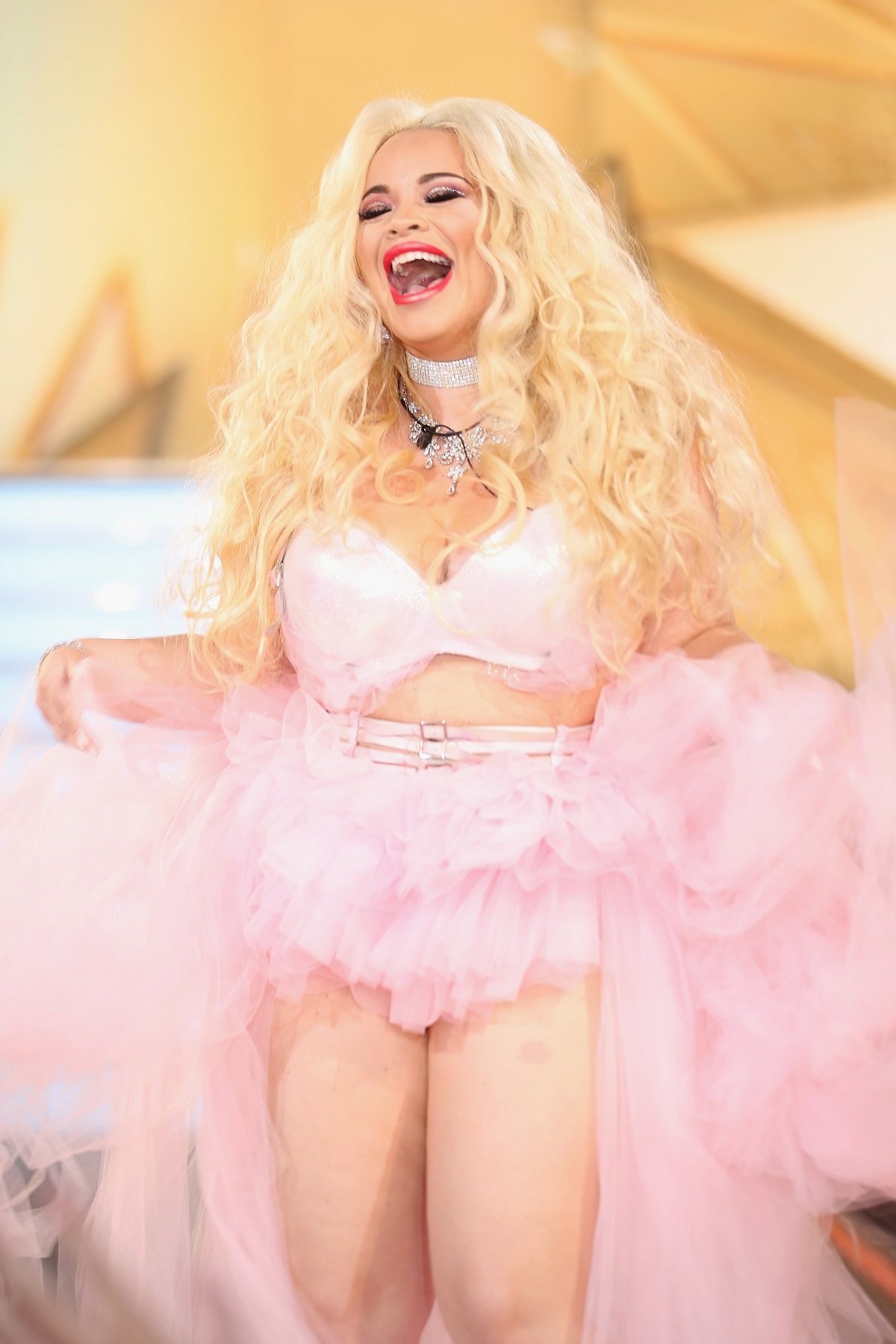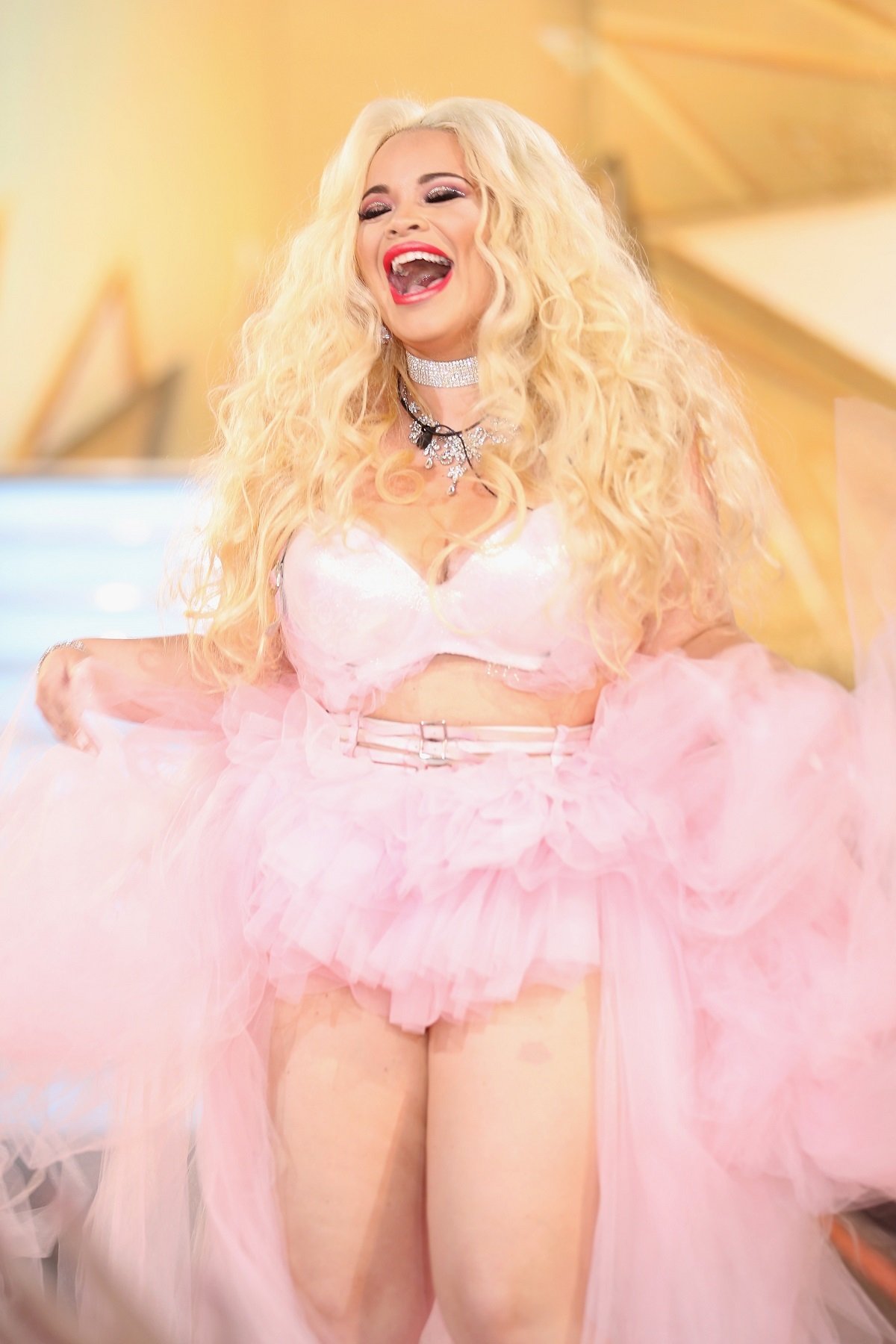 Hacmon and Paytas met through the Kleins' podcast
Paytas and Hacmon met after Paytas was announced as the next "BacH3lorette" for a matchmaking series on The H3 Podcast in Feb. 2020. The series was stalled due to the start of the COVID-19 pandemic. Meanwhile, Hila spotted her older brother – whom she believed had expressed interest in Paytas as a "gag" – hanging out with Paytas in what looked like intimate Instagram stories.
Ethan and Hila stewed about the turn of events on their podcast, arguing that Hacmon and Paytas shouldn't have kept their relationship a secret, especially when Paytas was slated to appear with a number of potential suitors on their show. The Teddy Fresh co-founders also wondered if the whole thing was a publicity stunt.
But Instagram doesn't (always) lie. Paytas and Hacmon were, indeed, in a relationship. After a falling-out and a breakup of a few weeks, during which Paytas even claimed that Hacmon was catfished by a fan, the couple got back together.
The 'Frenemies' podcast was born
From there, Paytas and Hacmon's relationship moved quickly. The pair bought a home in Los Angeles together and announced they were trying to have a baby together.
Meanwhile, Paytas's feud with Ethan and Hila was a rollercoaster. Capitalizing on the popularity of their friendly-but-harsh back-and-forth banter in Paytas's appearances on The H3 Podcast, Ethan and Paytas launched a podcast called Frenemies. Their first episode, "Trisha's New Boyfriend Is Hila's Brother," debuted on Sept. 15, 2020.
There have been 14 episodes of Frenemies to date. The series is successful, with each episode garnering 1-2 million views on YouTube. Dr. Drew Pinsky appeared on two episodes to help the unlikely pair sort out their communication.
But Paytas's off-and-on feud with the Kleins continued, especially when it came to her sometimes negative comments about her boyfriend's family members (such as Hila and Moses's mother).
Most recently, the notoriously tumultuous Paytas quit the podcast in an explosive argument and stormed off the set on a Dec. 10 episode, referring to Hila with a number of harsh put-downs. However, Paytas later returned for a Dec. 16 episode of Frenemies with Dr. Drew.
Paytas announced her engagement to Hacmon on YouTube and Instagram
Throughout Paytas's rollercoaster relationship with Ethan and Hila, her relationship with Hacmon has remained intact. Hacmon and Paytas announced their engagement on Christmas Day, with Hacmon proposing to Paytas as a surprise during an Aladdin and Princess Jasmine-themed photoshoot at California's Imperial Sand Dunes.
"WE'RE ENGAGED!!!!!!!! 💍 Ima be a wifeyyyyy," Paytas wrote exuberantly on her backup account on Instagram (after her main account was suspended, allegedly for violating standards related to nudity and OnlyFans promotion). "Future Mrs. @moses_hacmon 👰🏼 MERRY CHRISTMAS 🎁 WE DID IT."
On YouTube, she seemed just as over the moon, calling it the "happiest day of her life" and saying she couldn't wait to be Hacmon's bride.
Hacmon seemed equally thrilled, taking to Instagram himself to post snapshots of Paytas showing off her enormous diamond ring. He captioned the photos "she said yes!" and paired it with romantic lyrics from Harry Styles' "Adore You": "I'd walk through fire for you/Just let me adore you."
The Kleins congratulated the newly engaged couple on Twitter
While Paytas and Ethan appear to remain friendly and plan to keep working together, it's unclear as to where her relationship with Hila – now her future sister-in-law – stands.
Still, both Hila and Ethan congratulated the newly engaged couple on Twitter in response to her announcement via YouTube video. Hila wrote a simple "Congratulations" in response to Paytas's announcement about the proposal on social media.
Meanwhile, Ethan made it clear that he was willing to let bygones be bygones with his Frenemies co-host, writing on Twitter: "I'm very happy for Trisha and Moses, they make a great couple and really love each other. It's beautiful."
Next up, it's on to wedding planning for Hacmon and Paytas…and knowing Paytas, it's sure to be over-the-top and epic.