Zac Efron Once Experimented With a Vegan Diet: 'It's Been Brilliant'
While many plant-based celebrities tout their choices far and wide, others remain quieter about their diets. For Zac Efron, who's been asked about his health regime countless times, the decision to try a vegan diet worked — for a time.
Why Zac Efron tried out being a vegan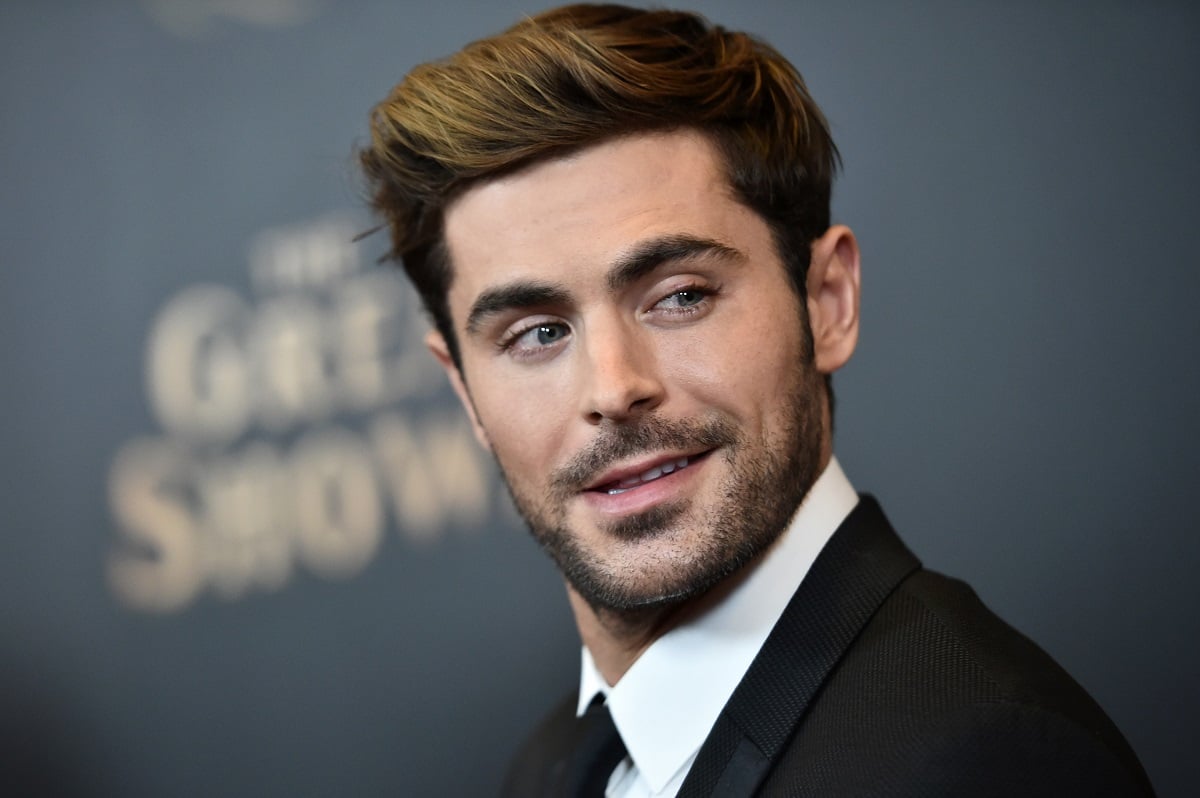 Hollywood is full of A-listers who've tried (and, for some, failed) to adhere to a meatless diet. Various stars have advocated for the diet for its numerous health benefits and have managed to stick to it. Actors like Zendaya, Jessica Chastain, and Ariana Grande have advocated for animal rights through their diet.
Efron sat down with Teen Vogue in 2018 and revealed his interest in veganism. When asked how his life had changed since his Disney Channel days, Efron said, "Just like everyone else, I wake up, look in the mirror, and I see imperfections- and think, 'Oh, man, is this really the best I've ever looked? I'm getting older.'" He also shared that he had undertaken several other lifestyle changes that he credited with helping him achieve his toned physique.
"I've been experimenting with eating purely vegan," continued Efron. "That's completely changed the way that my body works and the way that I metabolize food, the way it turns into energy, the way that I sleep. It's been brilliant. It's been great for my exercise and great for my routine."
This isn't the first time Efron has spoken about a plant-based diet. In 2016, Efron shared his diet with his followers for the Baywatch film. The actor tweeted that he followed a strict diet and workout plan that gave him the shredded body he spots in the movie. "Nine days of absolutely zero carbs and sugar. Only organic grass-fed/ free range protein and organic leafy greens," he wrote on Twitter.
Zac Efron is no longer vegan
Efron's veganism didn't last long. It's not clear when the actor quit being vegan. But his appearance in First We Feast's Hot Ones series indicated that Efron was no longer plant-based. The actor appeared on the YouTube show in April 2020, where he talked about his career and life while eating spicy chicken wings.
During this interview, Efron spoke about the changes he's experienced in his body due to different roles.
"I realized, when I was done with that movie, that I don't ever want to be in that good of shape again," said Efron of Baywatch. He discussed the difficulties of having "no wiggle room" and staying hypervigilant to create a perfect look for a role. "It's just not real," Efron explained. "Take care of your heart, take care of your brain. I'm good."
Efron also indulged in meat during the first season of his reality adventure series, Down to Earth with Zac Efron. The health and environment-focused Netflix series sees the actor travel to various countries and engage with locals trying new foods. An upcoming second season focuses on his time in Australia.
Efron bounced back from a deadly illness
Efron's appearance on Hot Ones promoted his 2020 Quibi series Killing Zac Efron. In it he ventured into Papua New Guinea's jungles to fend for himself. In December 2019, reports surfaced that the performer had contracted a potentially life-threatening illness. According to The Sunday Telegraph, Efron had contracted a form of typhoid.
He, however, reached out to his followers on Instagram and assured them of his recovery. "Very thankful to everyone who has reached out," he wrote. "I did get sick in Papua New Guinea but I bounced back quick and finished an amazing 3 weeks in P.N.G."
RELATED: Zac Efron Wants to Join the MCU, Fans Already Have Casting Ideas