Zendaya Refused to Have Her First Kiss on Camera; 'I'm Not Gonna Do This'
Zendaya absolutely refused to have her very first kiss captured on camera. And that wasn't the last time she advocated for herself and others during her Disney days.
As an actor, you get to live lots of different lives on screen and have experiences that you might not have in your real life. At times, this can be fun and exhilarating but sometimes, it can be less than ideal. Child actors, for example, often experience their first kisses on camera long before they have the opportunity to have them in real life. But Zendaya was able to stand up against the Disney machine as a young teenager and save the memorable experience for her real life.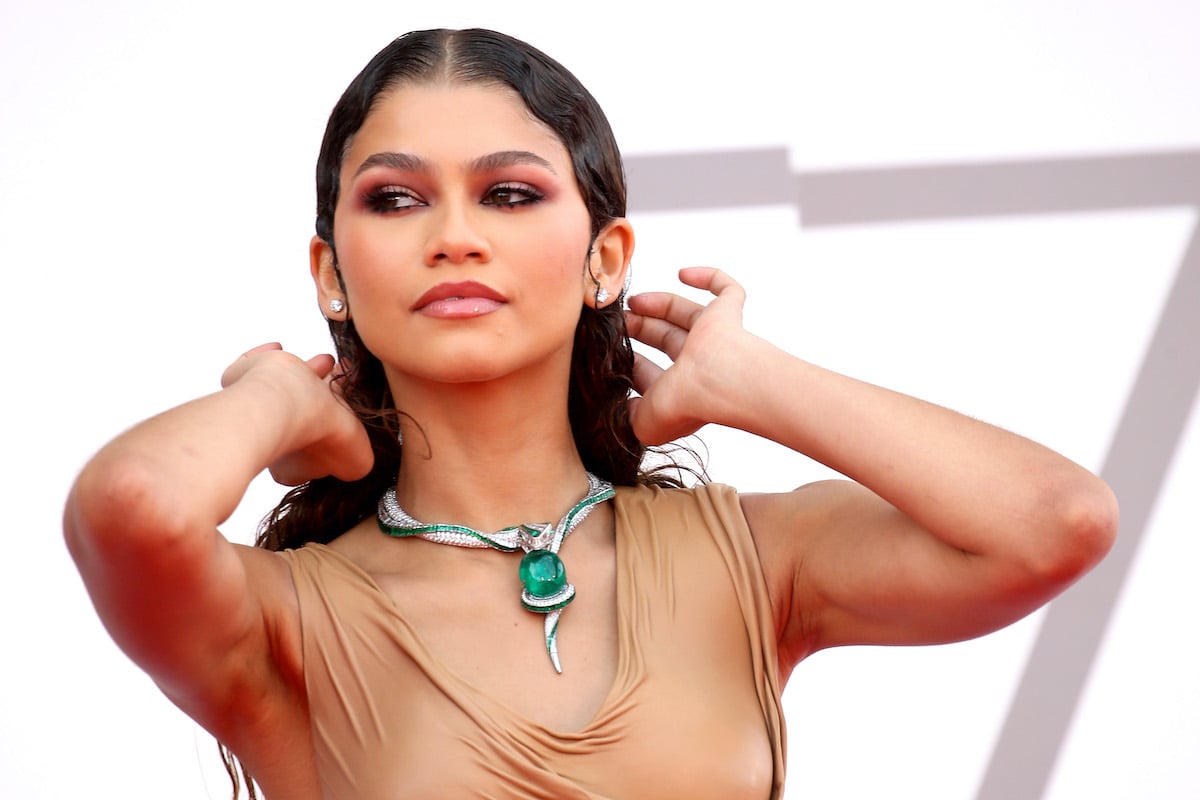 It's certainly not uncommon for Disney stars to have their first kiss in front of an audience. Selena Gomez, who is four years older than Zendaya, recalled having to lock lips for the first time when she was guest-starring on an episode of The Suite Life of Zack & Cody. In an interview with The Kelly Clarkson Show, she recalled that the awkward experience was far from the magical moment she hoped her first kiss would be.
Selena Gomez and other Disney Channel stars had their first kiss on screen
"Cole Sprouse was on The Suite Life of Zack & Cody," Gomez shared of her first celebrity crush and fellow Disney alum. "I was obsessed with that show, and I thought we were going to be together one day. Then I guest-starred on the show, but I kissed his brother, and I didn't get to kiss him. It was my first kiss — on-camera! It was one of the worst days of my life!"
Zendaya refused to have her first kiss on camera
Zendaya could've easily had a similar experience to Gomez. However, when she was told that her character, Rocky, was going to have to kiss someone, the Euphoria actor quickly came up with an alternative. "I remember being on Shake It Up and being like, 'I'm not gonna do this,'" Zendaya shared with British Vogue. "'I'm going to kiss him on the cheek because I haven't been kissed yet so I don't want the kiss to be on camera.'"
Zendaya continued to advocate for herself and others on 'K.C. Undercover'
Standing up to Disney is no small feat, especially since Zendaya was only a teenager at the time. But it wouldn't be the last time that the Malcolm & Marie star chose to advocate for herself while she was in the Disney machine. When she was offered the lead role on K.C. Undercover, Zendaya made sure to put some stipulations in place to benefit herself and others.
Prior to accepting the role of K.C., Zendaya negotiated a producer credit on the show. She also requested that the show undergo a name change so that it would appeal to an older audience. Furthermore, the Dune actor demanded that the actors hired to portray her family on the show were all people of color.
It's pretty impressive that Zendaya was able to negotiate for herself and use her privilege to help others. We love that she decided that she wasn't going to have her first kiss on camera and we hope her story emboldens other actors (of all ages) to advocate for themselves also.