Zendaya's Met Gala Cinderella Look 'Stressed [Her] Out'
Zendaya is an actor and singer who has made a big impact on entertainment at only 25. She began her career as a backup dancer before transitioning to acting. These days, Zendaya is known for her role as MJ in the Marvel Cinematic Universe as well as a star of films like The Greatest Showman.
In addition to her work on screen, Zendaya is often cited as a major fashion influence. She regularly earns "best dressed" when she appears on any red carpet. But being a fashion icon is harder than it seems. In a 2021 interview, the young star opened up about one particular look that majorly stressed her out.
Zendaya is a fashion and pop culture icon
Zendaya might be young. But she's had years of experience as a performer and visual artist. From early on in her career, when she appeared on the Disney Channel show Shake It Up, the young actor showed that she loves to make a statement with her outfit and fashion choices. Zendaya has always been a fan of high fashion. And several times over the years, she collaborated with big-name designers including Tommy Hilfiger and Dolce and Gabbana.
"She's already a fashion icon, but my prediction is that she'll be a global fashion icon," Hilfiger told Women's Wear Daily in 2019. "She's iconic in her own look and she changes like a chameleon, from event to event and place to place, and people are intrigued with that. They love seeing what she's going to wear next."
What did Zendaya say about her Cinderella look at the 2019 Met Gala?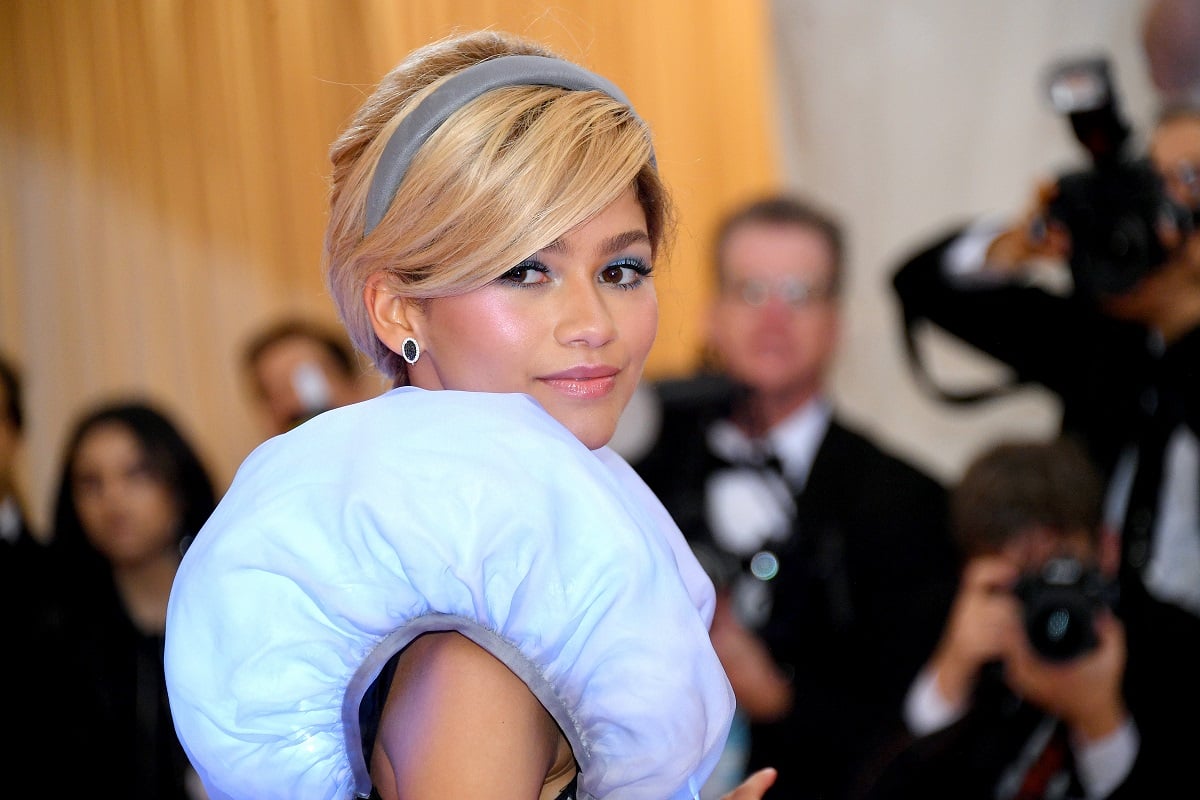 Zendaya has been a staple presence at the Met Gala, one of fashion's biggest events, for many years. However, her look at the 2019 Met Gala stands out as one of the event's most iconic looks ever. That year, Zendaya wore a custom Tommy Hilfiger dress that was designed to look like the Disney princess Cinderella's stunning blue ball gown. The actress was accompanied that evening by her stylist, Law Roach, who dressed as her fairy godmother. She completed the look with a magic wand that seemingly lit up her gown into a magical garment.
However, as Zendaya herself admitted in a September 2021 interview with Vogue, the evening was rather stressful, in spite of the fact that her dress was a "dream" to wear. The actress revealed "I'll be honest with you, this Met stressed me out…I was basically wearing a dress that was electronic. I got there and it wasn't ready…the team was under a lot of pressure. It (the dress) needed a week more. But we had fun and went with it."
What was Zendaya's favorite Met Gala?
As much a Zendaya loved her Cinderella dress from the 2019 Met Gala, her all-time favorite Met Gala was in 2018, when she admitted that she "didn't have stress." That year, Zendaya rocked a simple yet stunning Joan of Arc-inspired look that replicated the look of Medieval armor. The look was accessorized with a pageboy bob wig and simple jewelry, including pearl rings and a peekaboo necklace. Still, Zendaya revealed that the dress was surprisingly heavy and that the day after wearing the dress, she was very sore.
RELATED: 'Spider-Man' Star Zendaya Reacts To 'Space Jam' Lola Bunny Controversy — 'I Get That Sense of Protection'