Zoë Kravitz Won't Start Off as Catwoman in 'The Batman,' According to Director Matt Reeves
The new trailer for 'The Batman' gave a first look at Zoë Kravitz's Catwoman. And Matt Reeves revealed this Selina Kyle isn't the famous burglar yet.
With the newest footage of The Batman, viewers were able to see Robert Pattinson in the role for the first time. The new version of Gotham was also on full display, along with a brand new Riddler and Penguin. Zoë Kravitz's Catwoman was also shown for the first time. Her look might be a little less polished than fans are used to, but that's because she's not Catwoman at the beginning of The Batman.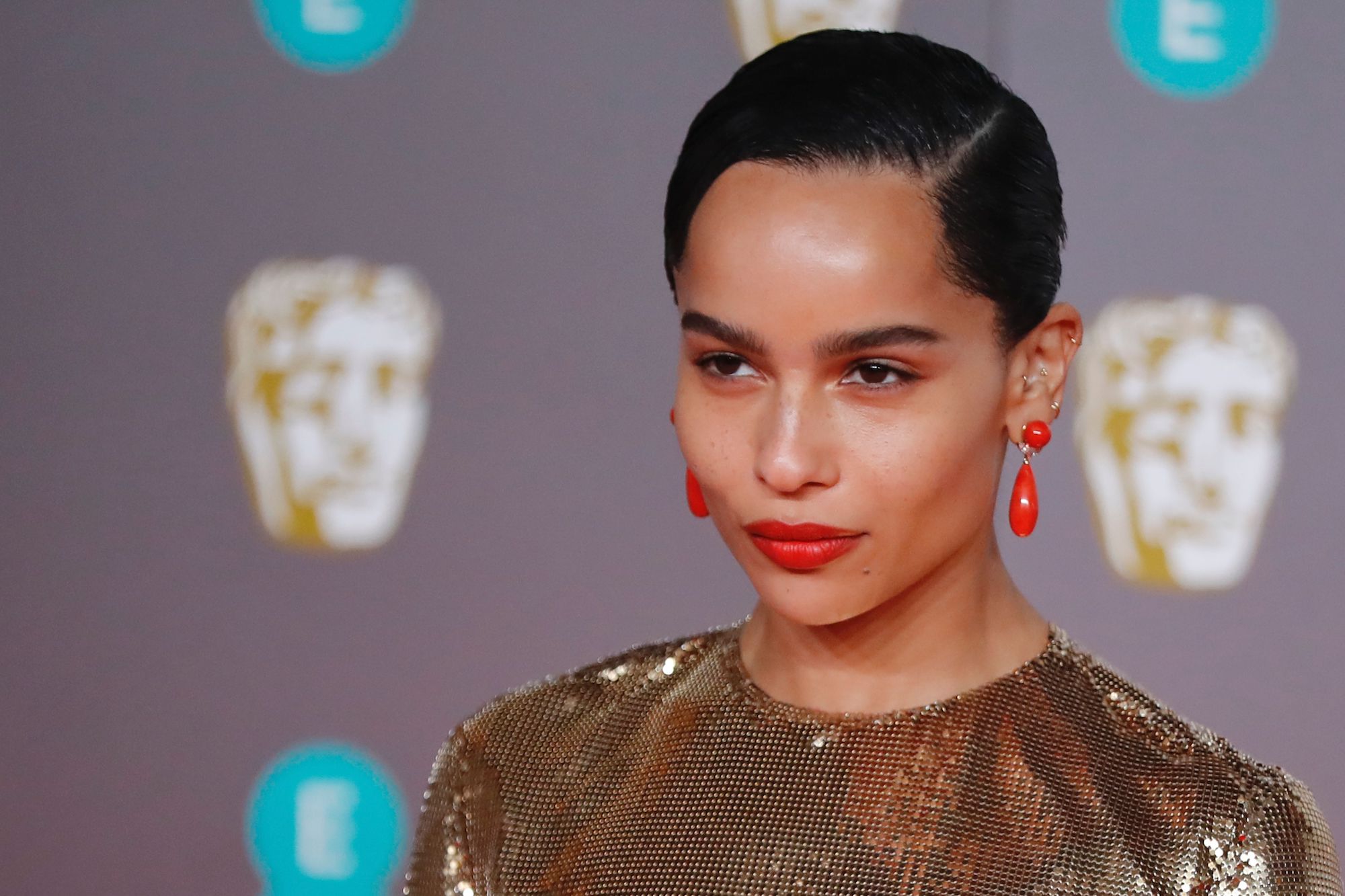 Zoë Kravitz's will start off as just Selina Kyle, not Catwoman
This new trailer premiered at DC FanDome on Aug. 22, where Pattinson gave an introduction for director Matt Reeves. While Pattinson couldn't share much, Reeves said it's "incredibly exciting" to work with the actors on new versions of well-known characters. Including Kravitz's Selina Kyle. 
"You have an iteration that you've never seen of what she's doing, but it touches on all these kind of iconic sort of things that people know from the comic," Reeves said during his panel. "So it's always about trying to square what you sort of know with what also is new."
Since Pattinson's Batman is only in his second year as the Caped Crusader, a lot of his villains are just starting out as well. While Selina Kyle isn't the stereotypical "villain," per se, the feline-esque burglar will come into her identity as Catwoman throughout the movie. 
"I think I guess the one thing about the Rogues Gallery is that it actually, in a weird way, is the origins of a lot of our Rogues Gallery characters," Reeves explained. "So like Selina isn't Catwoman yet. That's actually part of the journey." 
Reeves took the challenge of recreating these well-known comic book characters
With that said, Reeves also noted that others like Paul Dano's Riddler and Colin Farrell's "Oz" Cobblepot/Penguin are new takes on their comic book counterparts. 
"And that is really part of, I think, the exciting sort of process of making a Batman movie," he said. "Which is to find a way to make it your own and to find a way for the actors to make it their own and yet still connect to all of these things that people [know]." 
In the trailer, Riddler is taunting Batman with clues and riddles, of course. Batman doesn't really know how he fits into Riddler's schemes, and it seems like Penguin isn't the Penguin yet. So it's all really an origin story inside of Bruce Wayne's detective, mystery narrative. 
"Going on this sort of desire to solve or the urge and the compulsion to solve the series of crimes you touch on all of these iterations of the beginnings of these characters so that the whole movie is like… a snowball roll," Reeves said. "You can just feel the momentum building and building. And that's the attempt." 
Kravitz received blessings from past Catwomen
In the trailer, Selina is a burglar with her ski mask taking on cat-like ears. But the outfit isn't the latex one-piece that fans are used to seeing. Of course, this is because Selina isn't Catwoman just yet. But she will be. 
And Kravitz received some blessings from former Catwomen. In an interview with Variety on June 25, Kravitz revealed that she did actually speak with Michelle Pfeiffer at the Golden Globes. Pfeiffer played Catwoman in Batman Returns.
"I had just gotten cast so I was really nervous to be around her, and she was so sweet," Kravitz said. "She just gave me a big hug and said, 'You're going to be great.' That was really just amazing."
And that's not all. Halle Berry and Anne Hathaway sent well-wishes to Kravitz via social media.
"[They] sent really sweet, encouraging messages when that was announced," she said. "So I feel supported by my girls."
The Batman premieres in theaters sometime in 2021.