Why Zoe Saldana Almost Quit Acting After Starring in 'Pirates of the Caribbean: 'Those Weren't the Right People for Me'
Zoe Saldana's career has come a long way since her early days. Many know the actor as Thanos' favorite daughter Gamora from the Guardians of the Galaxy movies. However, she's built her career through movies such as Drumline, Star Trek, and The Terminal to get to the level she's at today.
Another franchise that helped propel her to superstardom was Pirates of the Caribbean. But it's a franchise she's not particularly fond of due to an unpleasant experience.
Why Zoe Saldana almost quit acting after 'Pirates of the Caribbean'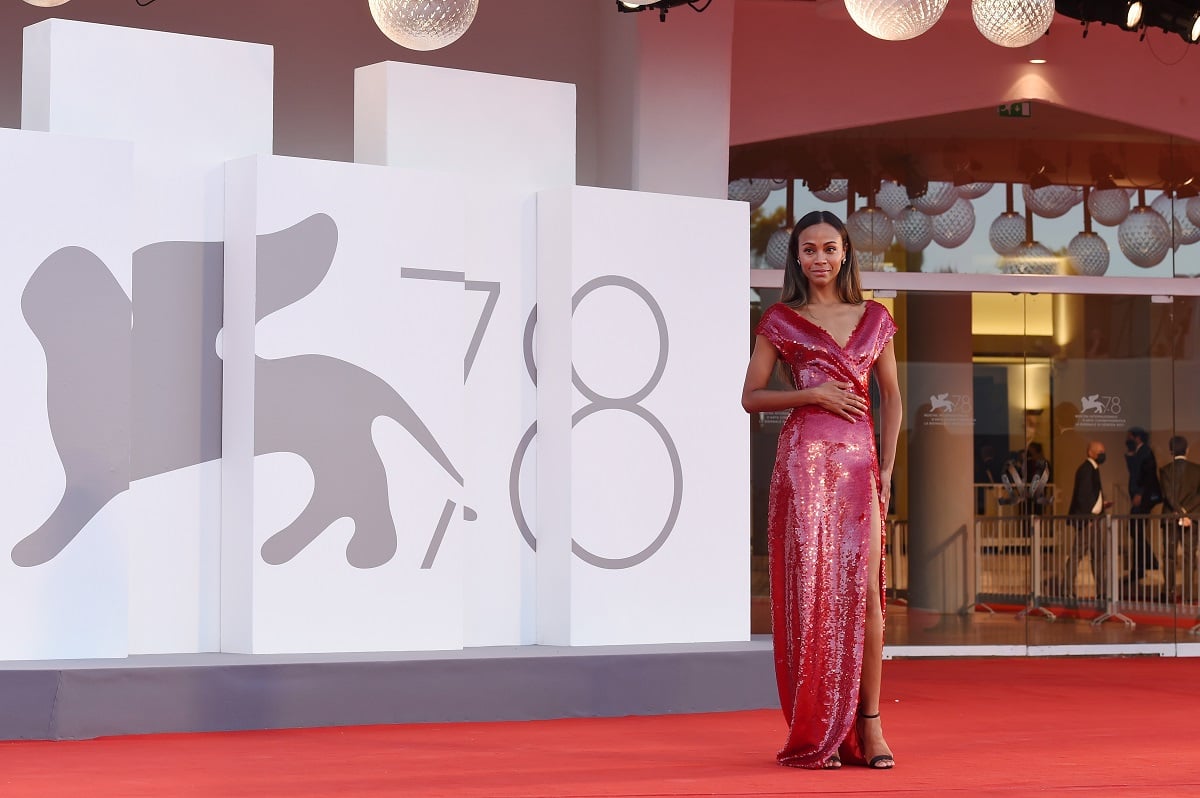 Zoe Saldana hasn't spoken too kindly about her time on the set of the Disney blockbuster. Although the movie gave her much notoriety and recognition, behind the scenes Saldana asserted she was treated less than favorably.
"Those weren't the right people for me," Saldana told the Hollywood Reporter. "I'm not talking about the cast. The cast was great. I'm talking about the political stuff that went on behind closed doors. It was a lot of above-the-line versus below-the-line, extras versus actors, producers versus PAs. It was very elitist. I almost quit the business. I was 23 years old, and I was like, 'F*** this!'"
She reflected on her experience again in an interview with Cosmopolitan.
"If I'm like 'I could have been with my family, in school learning, or traveling, but instead I'm here being treated like an extra but in a very despicable way by people who don't even speak properly…', my time is being wasted," she shared.
Saldana's experiences, however, might have been one of many that made her a strong supporter of the Metoo movement. In the same interview, she conveyed her frustration with being perceived a certain way.
"I don't want to hear another man tell me, 'Oh you were my muse,'" she confided. "I don't want to be your f*****g muse anymore."
Saldana added that "I don't want you to just post me on your wall and look at me. I want you to listen to me!"
Steven Spielberg made her feel welcomed in the industry after 'Pirates of the Caribbean'
If it wasn't for Oscar-winners Steven Spielberg and Tom Hanks, Saldana might have followed through on her initial instincts to quit the business. After Pirates of the Caribbean, Saldana co-starred with Hanks in The Terminal. She reflected on how she had a completely opposite experience working with the Schindler's List director than she had with the Pirates gang.
"I booked The Terminal right after so I got to work for an amazing director who is known for being humble and a mentor," Saldana said. "He remembered that I'd been made to feel so irrelevant before and he went out of his way to make me feel the exact opposite."
The Terminal left her with a good impression and rekindled her passion for the industry. But Pirates of the Caribbean wouldn't be the only movie in Saldana's career that gave Saldana a difficult time. She also had a not-so-pleasant experience in the 2016 biopic Nina, albeit for different reasons.
Zoe Saldana regretted playing Nina Simone
Nina followed legendary and influential musician Nina Simone, who Saldana was cast as. But her casting, and the film as a whole, was met with some heavy backlash. Eventually, even Saldana herself came to regret her part in the movie.
"I should have never played Nina," Saldana said according to Entertainment Weekly. "I should have done everything in my power, with the leverage that I had 10 years ago — which was a different [amount of] leverage, but it was leverage nonetheless."
Saldana later added why she believed she and Simone just didn't align with each other.
"That's [growth] and it's painful. I thought back then that I had the permission because I was a Black woman, and I am," Saldana said. "But it was Nina Simone, and Nina had a life and she had a journey that should've been and should be honored to the most specific detail because she was a specifically detailed individual about her voice, her opinions, her views, her music, and her art. And she was so honest. She deserved better."