Zoe Saldaña Compares 'Sacrifices' Transforming Into 'Avatar 2's Neytiri and 'Guardians of the Galaxy's Gamora
Preparing for Marvel is very different than preparing for 'Avatar', according to Zoe Saldana who appears in both.
The world of Avatar and the Marvel Cinematic Universe are two separate, but massive universes. Each role in both franchises requires a certain amount of preparation and sacrifices that must be made to perform them admirably. Actor Zoe Saldana, who is a part of both Avatar and the MCU, compares the preparation she has to do between her role in Avatar 2 and as Gamora in Guardians of the Galaxy. 
Zoe Saldana is excited to return to Pandora in 'Avatar 2'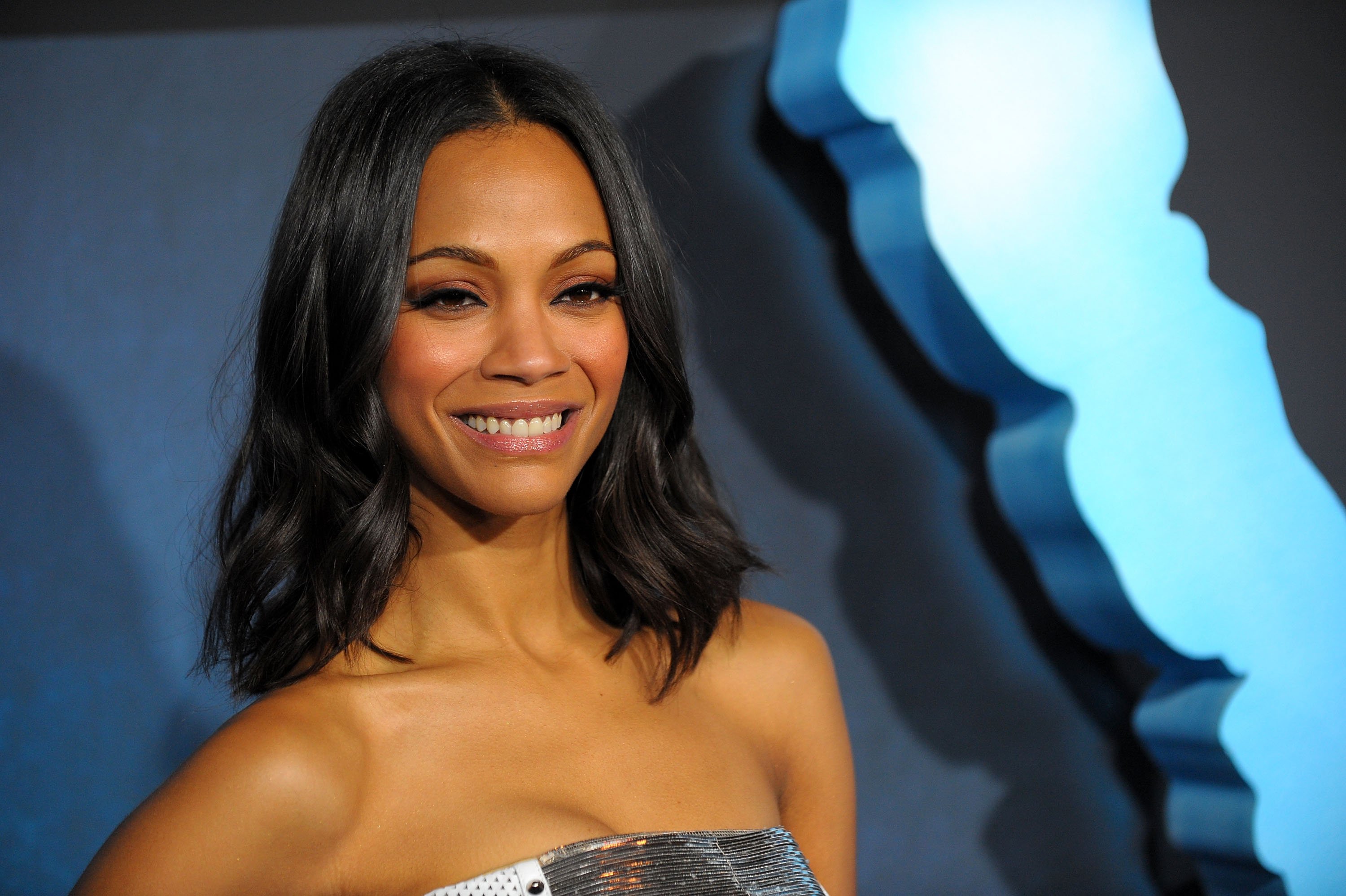 Saldana has been a part of several major franchises including Pirates of the Caribbean, Star Trek, and Marvel. She plays Gamora in the Guardians of the Galaxy movies and in a couple of Avengers films. However, Avatar still remains the highest-grossing movie of all time. In the first Avatar, Saldana plays Neytiri, a member of the Na'vi who falls in love with Jake Sully (Sam Worthington), a human who defects to the Na'vi race. 
Saldana will be returning for Avatar 2 and for 3, 4, and 5. The James Cameron sequel will continue her story and Saldana shares her excitement in returning to this world after 13 years. Speaking with Entertainment Weekly, Saldana said that returning after so long is a "humbling" experience. 
"It's exciting; nerve-wracking," Saldaña said. "Humbling as well, you know — the wait is finally over. And we get to share something that we love so much with so many people that we know love it, too."
Zoe Saldana compares 'sacrifices' she makes for 'Avatar' and for 'Gamora'
Since director Cameron experiments with various ways of filming and with new technologies, it becomes an entirely different experience to film one of his movies than a Marvel movie. Zoe Saldana shared her experience with transforming into Neytiri for Avatar versus transforming into Gamora for Guardians of the Galaxy. 
"They demand a different kind of sacrifice, but they stand very unique on their own subjective grounds," Saldana told EW. "Gamora is a much more traditional approach where you wake up at 3 o'clock in the morning and you go through the whole prosthetic process. And then kind of once you see yourself and you feel Gamora on you, obviously, you transform, you know?"
 "And when it comes to Neytiri, it's more of a practice," Saldana continued. "It's months of training, not just rehearsing with your director, but training with movement coaches, and traveling to the jungle and getting to feel what it's like to make your own food with all the elements that are around you. And once you use all of that, you do bring it into what we call the volume, which is the set, when you shoot under performance-capture."
The preparation for the world of Pandora helps Saldana improve her performance
It can be difficult to re-enter a universe for some actors, but Saldana tells EW that Cameron makes it easy to step back into the world of Pandora. She explains that he provides a lot of images to reference and visuals that show what the performance would look like. 
"Obviously, there are reference pictures, and Jim [Cameron] always has screens that are alive, and he's showing you a very rough version of what the environment looks like," Saldana said. "But you have been prepping yourself so much, and you believe so much in Pandora that it's just not a difficult journey for you to make."
Avatar: The Way of Water flies into theaters on Dec. 16, 2022. Saldana will also be reprising her role as Gamora in Guardians of the Galaxy Vol. 3.