Zoe Saldana Partners With Crunchyroll to Develop Anime Series
Guardians of the Galaxy star Zoe Saldana is moving into new territory with an upcoming project. Though she's been busy with four Avatar sequels and a slate of other films, the actor/producer has plans for the anime world. She and her production company are teaming up with anime streaming giant Crunchyroll for an original TV series.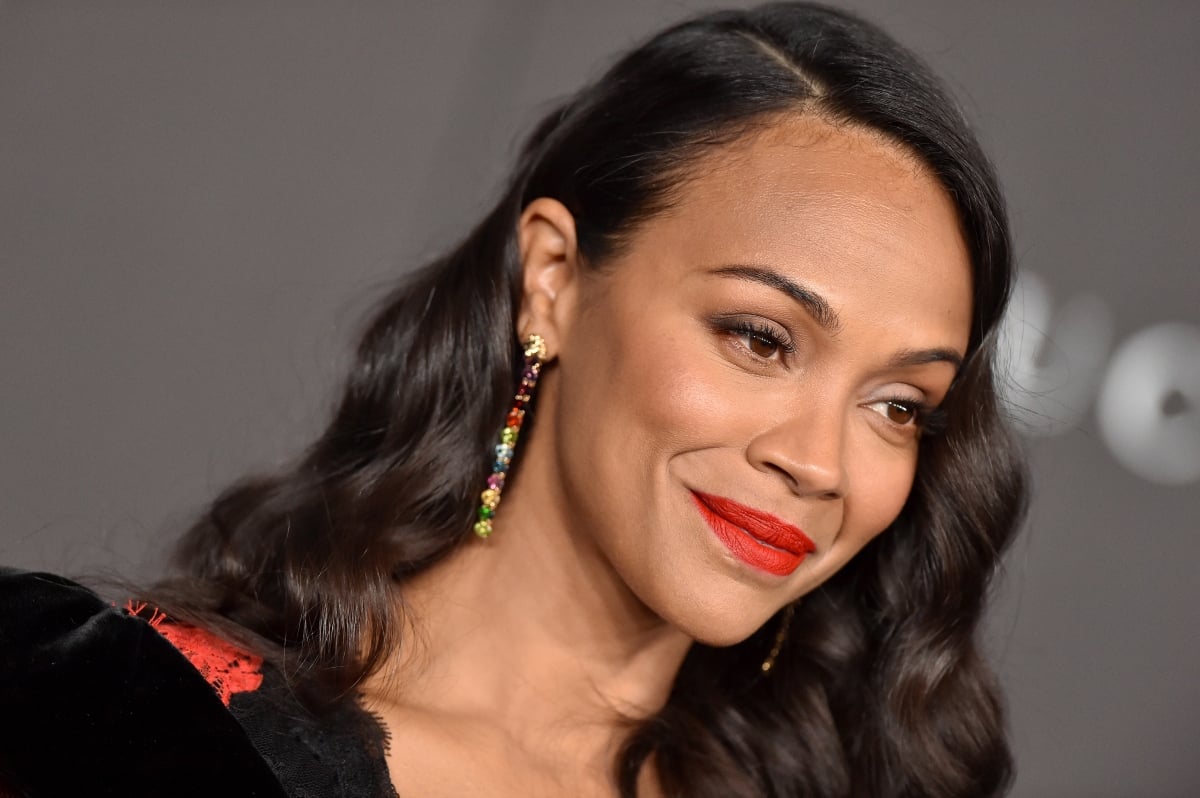 Zoe Saldana partners with Crunchyroll for 'Dark Star Squadron'
As Crunchyroll celebrates their milestone of 5 million-plus subscribers, the brand also announced that it's joining forces with Zoe Saldana and her team to create an anime space fantasy. According to a press release, the Avatar star and her sisters, Cisely Saldana and Mariel Saldana will serve as executive producers through their company, Cinestar Pictures.
Titled Dark Star Squadron, it's described as an epic space opera adventure.
Dark Star Squadron follows the journey of four failing cadets who return from a joyride with a stolen starship to find their academy in ruins and everyone vanished. Now on their own, the ill-equipped heroes embark for the far side of the galaxy to find the missing and prove their worth.
Per the announcement, they've recruited Todd Ludy to write the series. Ludy wrote for Netflix's Voltron: Legendary Defender, an Emmy-nominated show that consists of eight seasons. At this time, no animation studio has been named for the show.
Joanne Waage, general manager of Crunchyroll said, "The tremendous growth of our streaming service is indicative of the growing love for anime and its deserved spotlight in popular culture. Zoe and her team are bringing their own anime fandom to their storytelling and we're excited to be a part of it."
Saldana has experience with animation
She may be new to on-screen anime, but Saldana has a history of voiceover roles in animation. Previously, she was in Missing Link, The Book of Life, and My Little Pony. Saldana also voices Rosa in Netflix's new animated family flick, Vivo. In it, she plays the main character's mother.
It's unclear whether she'll lend her voice to any characters in Dark Star Squadron, but she and her sisters are excited about the venture.
"As true animation and anime fans ourselves, we are so excited for the opportunity to partner with Crunchyroll to bring 'Dark Star Squadron' to a wide audience," said Zoe, Cisely and Mariel Saldana. "We can't wait for everyone to meet the crew and follow the journey of our unlikely heroes."
'Dark Star Squadron' will be part of Crunchyroll Originals lineup
Crunchyroll continues to expand its selection of original anime, and Dark Star Squadron will add to its library. Currently, some of the brand's originals include Onyx Equinox, Dr. Ramune, FreakAngels, Tower of God, EX-ARM, and more.
As far as space-themed anime, Saldana's series isn't the only one to coast intergalactic frontiers. Cowboy Bebop is one of the genre's most popular, but fans can check out Astra Lost in Space, Space Brothers, Macross, and Space Dandy. Stay tuned for more details on casting, characters, and release dates for Saldana's Dark Star Squadron.