'Zola': Is the New Hit Movie Based on a True Story?
Movies based on true stories always carry a bit more allure. After all, moviegoers often wonder just how much of what they're seeing on screen actually happened. So with Zola — the new movie starring Riley Keough and Taylour Paige — currently playing in theaters, many fans may be wondering whether the movie's wild story is based in reality.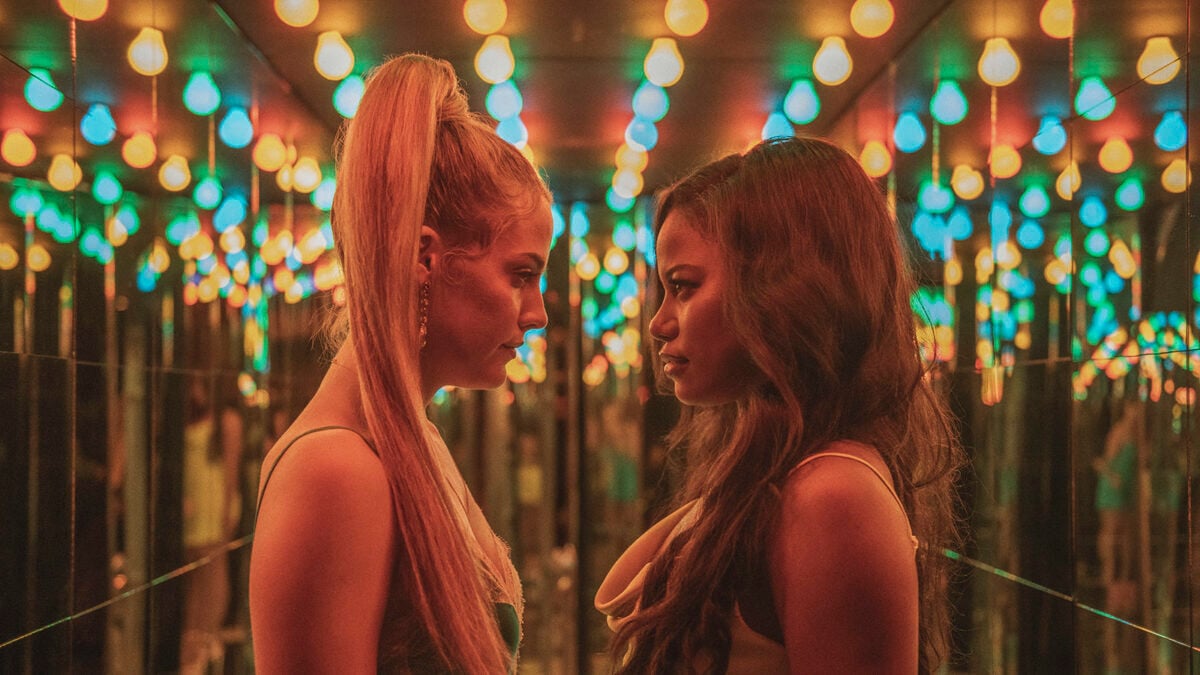 Critics are really responding to 'Zola'
Directed by Janicza Bravo, Zola made its world premiere at the Sundance Film Festival in January 2020. And it didn't take long before critics began to take notice. The film follows the titular character (Paige) as she and a new friend named Stefani (Keough) make their way to Tampa, Fla. The plan is to get jobs at a strip club once they arrive, but of course, the two young women encounter a ton of problems en route to their destination.
Released in theaters on June 30, 2021, Zola currently boasts an 87 percent Fresh rating on Rotten Tomatoes. The audience score is less enthusiastic — with 67 percent positive reviews — but nonetheless, Bravo's directorial career received a huge boost with this, her second feature. In its first weekend, Zola already earned nearly half of its $5 million production budget, according to Box Office Mojo.
RELATED: Riley Keough Is Unrecognizable In Her New Movie 'Zola': How She Did It
Is 'Zola' based on a real-life story?
With a wild story such as Zola's, moviegoers are certainly going to want to know if it really happened. Though elements of it are likely true, the film is technically based on the viral Twitter thread posted by Aziah "Zola" King. Her story was then the basis for a 2015 Rolling Stone article titled "Zola Tells All: The Real Story Behind the Greatest Stripper Saga Ever Tweeted."
So is the movie based on a true story? Technically, yes. In King's original tweets, she laid out the story dramatized in the movie. Of course, screenwriters Bravo and Jeremy O. Harris likely took creative license with certain parts of King's account. And King admitted to exaggerating certain aspects of the story. But Bravo incorporated as much of the original thread in the movie as possible, making for a unique movie experience.
RELATED: What Is Riley Keough's Net Worth? Lisa Marie Presley's Daughter Has Paved Her Own Way
Is the movie lining up to be an awards contender?
Zola's unpredictable story and strong lead performances already have some critics wondering whether the movie could be an awards contender. But the element of the film earning the most buzz is the supporting turn by Colman Domingo as the mysterious X. Then again, Domingo — a longtime character actor — is due for it.
As spurred on by a Variety article, Domingo is once again earning notice. The actor recently appeared in a pair of Oscar-winning movies, 2018's If Beale Street Could Talk and 2020's Ma Rainey's Black Bottom. He'll next be seen in the upcoming Candyman sequel/reboot from director Nia DaCosta, due out in August 2021.