'Zola' Star Colman Domingo Wanted to 'Throw People Off' With His Performance
You've heard of the Oscars, but have you heard of the Isaacs? The Isaac Awards, in honor of the great Oscar Isaac, are Showbiz Cheat Sheet's unique spin on the Academy Awards. However, the Isaac Awards are different from the Oscars in that they celebrate the best movies of 2021 that deserve recognition but will not receive that recognition through Oscar nods. The 2022 Isaac Awards feature five categories: Best Performance, Best Scene-Stealer, Best Crowd-Pleasing Moment, Best Action Sequence, and Fan-Favorite Movie. Voting will be open via this form from March 7-20. Winners will be announced on March 24.
Colman Domingo delivers a terrifying performance as X in Zola. Playing a vicious pimp, Domingo portrays a character who can go from a charming businessman to a horrifying sex trafficker. The actor says that his goal was to throw audiences off with a character who is impossible to predict.
Colman Domingo plays a real-life villain in 'Zola'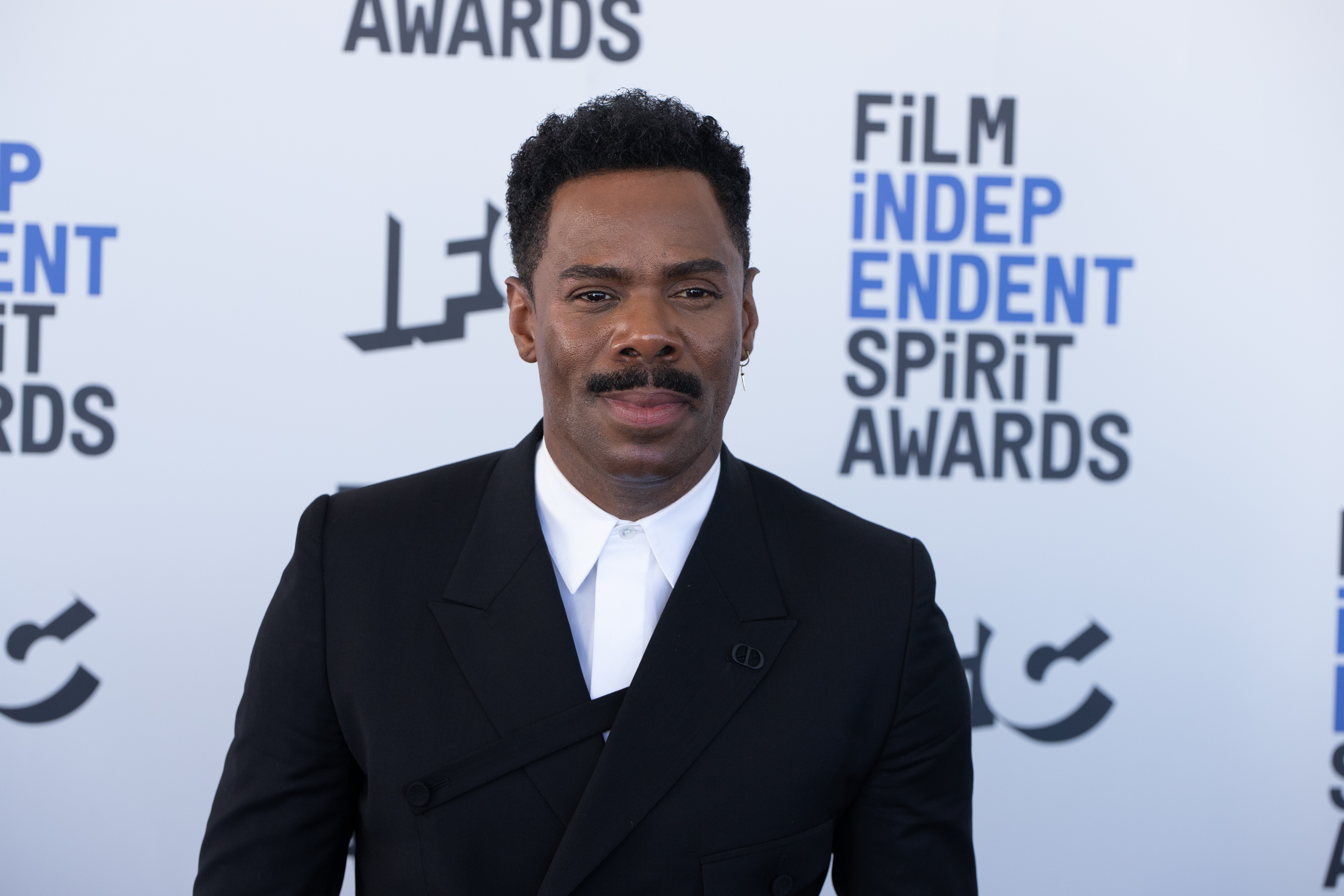 The story in Zola is based on a true story. The events of the film come from a 2015 Twitter thread shared by Zola herself where she goes into detail about the chaotic and frightening trip that she took with a girl named Stefani. In the film, Zola (Taylour Paige) is invited by her new friend, Stefani (Riley Keough), to go down to Tampa to make some extra money for exotic dancing. They are accompanied by Stefani's boyfriend (Nicholas Braun) and a mysterious man named X (Domingo).
Stefani forgets to mention that X is actually her pimp and she is down here to meet up with clients. X tries to get Zola to join in and when Zola refuses, he continuously unleashes on her. In reality, X is a Nigerian man whose real name is ​​Rudy Uwedjojevwe. After the events shared in the thread, he was arrested and, according to Cinemablend, "pleaded guilty to charges of sex trafficking and coercion and is serving a 16-year prison term."
Domingo wanted to 'throw people off' with his performance
Domingo's portrayal of X is almost as mysterious and menacing as the real person. When he is first introduced, X has a lot of charisma and charm. However, when Zola is resistant to his demands, that's when his real accent slips out and he becomes truly horrifying. In an interview with GQ, Domingo talked about how he wanted to create a character for Zola who is unpredictable. 
"I made the choice to constantly throw people off," Domingo said. "Just when you think he's gonna be gentle, he's gonna be violent. And just when you think he's gonna be violent, he's gonna smile."
His performance is intimidating because it's almost like he has two personalities. He has the Americanized public persona that he uses for his business practices, while still having the real version of himself that he uses to keep girls in line.
Domingo has a history of playing villains
It shows in his performance in Zola that Domingo loves to play villainous characters. In an interview with Cassius Life, the actor explains that he loves playing villains because they're often "complicated" characters. He also compares X to Victor Strand, a villain he plays in Fear the Walking Dead on AMC. 
"It's a little bit Victor Strand in there because you got some darkness in there," Domingo explains. "A lot of times people think that 'oh Colman, you such nice guy, such a sweet guy' but I love playing villains, I love playing dark people, I love playing the most complicated versions of the human being."
Zola is available to stream on Showtime.
Vote for the 2022 Isaac Awards here now through Sunday, March 20.
RELATED: 'Zola': Is the New Hit Movie Based on a True Story?