Zooey Deschanel's Favorite Spring Recipes
Zooey Deschanel recently shared her favorite plant-based recipes.
If you're looking for new spring recipes, you're in luck. Zooey Deschanel, former star of New Girl and co-founder of Lettuce Grow, recently shared her favorite plant-based recipes.
Zooey Deschanel's Farmstand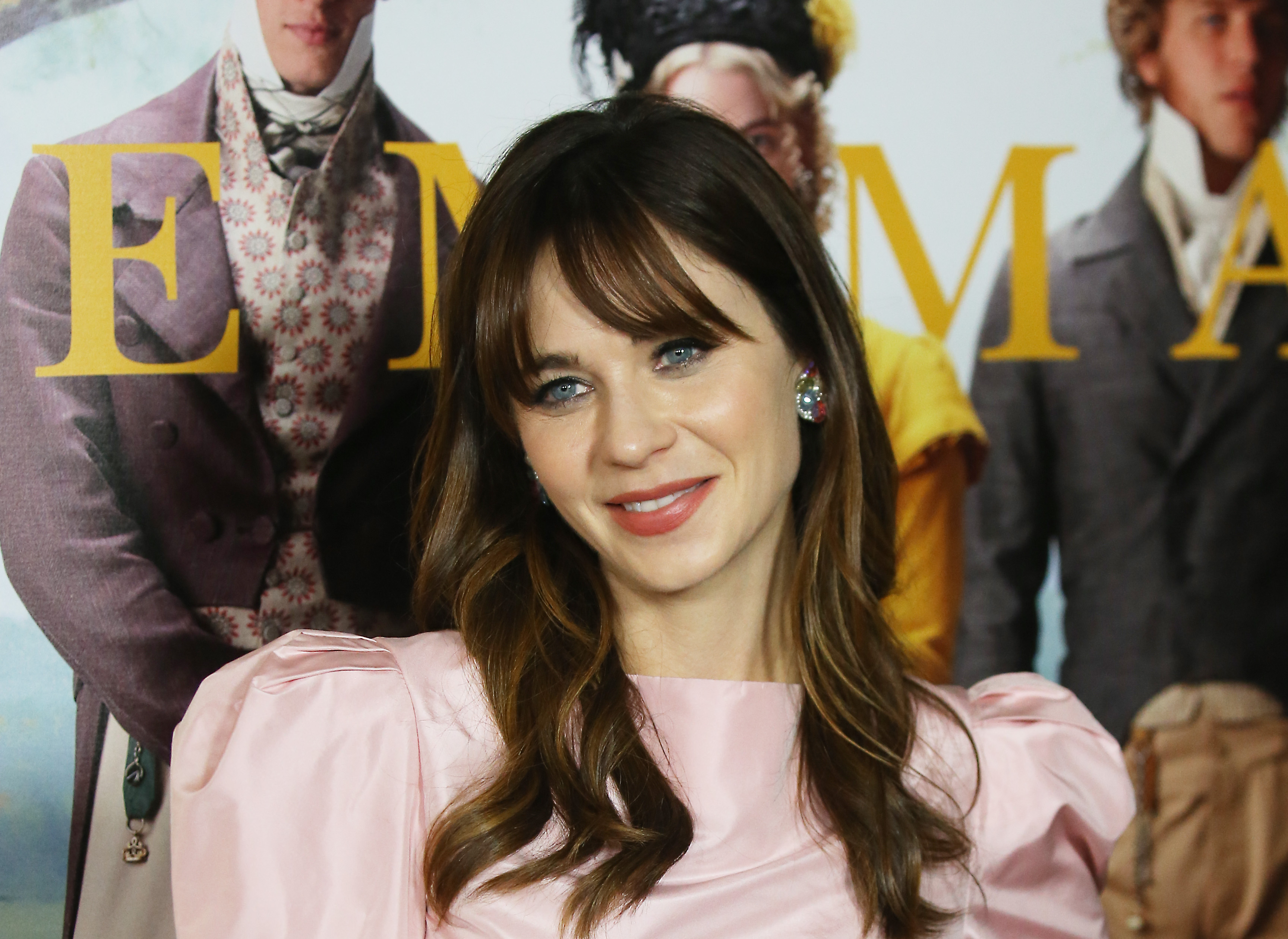 Deschanel makes her meals using produce from the Lettuce Grow farmstand. She and ex-husband Jacob Pechenik founded the farmstand, which is described as a self-watering and self-fertilizing gardening system by Chicago Tribune.
This device makes it possible to garden during any the season and in any type of space. Now, you can have a garden indoors or outdoors. Here are some of Deschanel's favorite spring recipes.
Zooey's Kale and Basil Pesto
This recipe is described as a "modern twist on classic pesto." It's packed with both both nutrition and taste.   
Ingredients
4 kale leaves, parboiled for 2 minutes
A large bunch (or about a cup) of Genovese basil
2 tbsp fresh lemon juice
½ teaspoon sea salt or Himalayan pink salt
3 tbsp raw walnuts
½ cup high-quality olive oil
1 clove of garlic or shallot
½ cup of grated Parmigiano Reggiano or vegan parmesan
Directions
Toss ingredients into a food processor or a blender and process until you reach the desired texture. Deschanel says she enjoys a "smooth, saucy pesto," so she prefers to use her blender. The actress says a food processor is best if you want a pesto that "textured and choppy." She suggests placing the pesto on top of pasta or in salad. It can also be used to garnish soup or flatbread.   
 Zooey's Cilantro Hot Sauce
Deschanel says this recipe is based on an Indian chutney recipe. She modified the recipe by adding pepitas and leaving out the sugar so she can use it on a variety of foods such as Indian food or tacos.
Ingredients
A big bunch of cilantro, about 1 cup
½ cup roasted pumpkin seeds/pepitas
½-1 fresh jalapeño or serrano (depending on how spicy you want the dish)
1 tsp sea salt or Himalayan salt
1 tbsp fresh lemon juice
½ cup water
Directions
Place all ingredients in your blender and blend until smooth.
Zooey's Vegan Kale and Chard Caesar Salad With (Optional) Roasted Chickpeas
Ingredients
For the salad:
large bunch of kale
large bunch of chard
¾ cup of croutons
½ cup vegan parm or crushed roasted salted macadamia nuts
½ cup cherry tomatoes, sliced in half
For the dressing:
½ cup chickpeas
3 tbsp olive oil, divided
3 tbsp fresh lemon juice, divided
1 tbsp capers
1 tbsp sweet mellow miso paste
2-4 cloves of garlic
Pinch of sea salt
Pinch of pepper
Directions
Remove large stems from kale and rough chop swiss chard and kale at the same time. Massage the kale and chard for 3 minutes or more using one tablespoon of olive oil and 1 tablespoon of lemon juice. This will help soften the leaves.
For the dressing, combine chickpeas with 2 tablespoons of olive oil, 2 tablespoons of lemon juice, capers, miso, garlic, salt, and pepper in the pitcher of your blender. Blend ingredients until you reach a smooth consistency. Next, toss the leaves in the dressing and allow it to sit. This will help soften the kale and chard. Add the rest of your ingredients.
Follow Sheiresa Ngo on Twitter.