'New Girl': Zooey Deschanel's Iconic Role as Jessica Day Was Almost Played by a Former Nickelodeon Star
Zooey Deschanel almost didn't consider the script for New Girl because of its NSFW working title. A Nickelodeon star was also considered for the role of Jessica Day but Deschanel won the part.
Zooey Deschanel was the perfect fit as Jessica Day on New Girl, but another actor almost landed the role. An actor with Nickelodeon roots was considered for the role that ultimately went to Deschanel.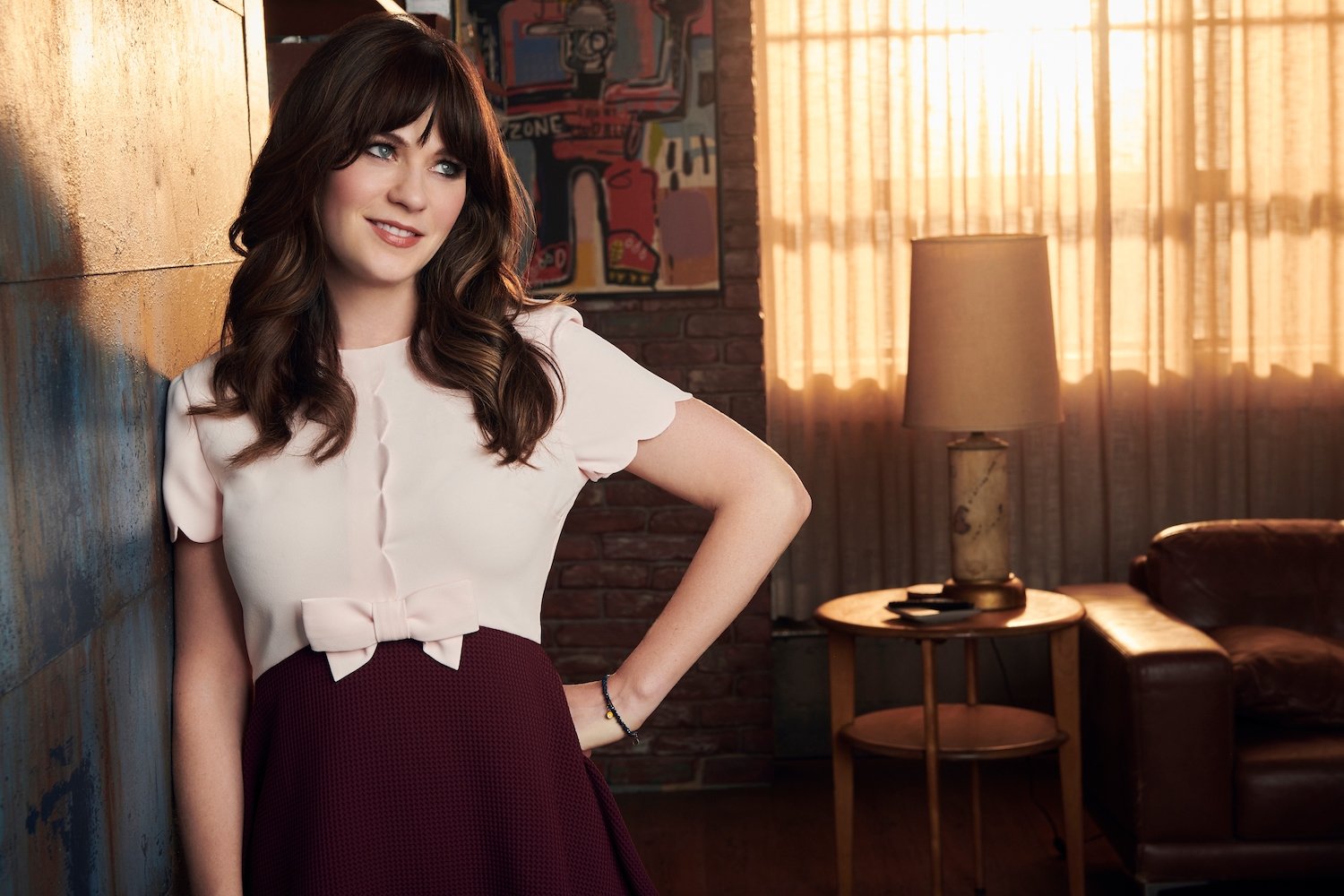 The 'New Girl' role seemed custom-made for Zooey Deschanel, but another actor was considered
While it seemed like the role was written for Deschanel, it actually wasn't and. In fact, the actor almost passed on reading the script because of the show's original name — the show's working title was Chicks & Dicks.
"When I first got the script, I was like, 'I'm not reading something called 'Chicks & Dicks,'" Deschanel explained to the StarTribune in 2018. "I felt violated just looking at the title. This does not sound like it's going to end well. But it was so funny."
Thankfully, she decided to audition for Jess even though the show's working title was a total turn-off.
IMDb notes that Amanda Bynes, who starred on Nickelodeon's All That and The Amanda Show as well as a number of movies, was also considered for the role of Jessica Day.
Could 'New Girl' have succeeded without Zooey Deschanel?
Casting directors wanted Deschanel for the role, however. In a 2012 interview with Backstage, Seth Yanklewitz, who helped cast New Girl, shared why Deschanel was the perfect choice to play Jessica.
"Zooey is somebody that my then-partner Juel Bestrop and I always tried to cast," he said. "Because she's so funny and so expressive and so amazing and talented and fits the world of the comedy that we did."
"As far back as eight, nine years ago, I just fell in love with her and always have tried to cast her," he continued. "So yeah she was absolutely on our original list and it sort of was kismet how her manager read it and called into Fox and it all just came together within a week."
In 2013, Elizabeth Meriwether, the series' creator and showrunner, responded to New York Times ArtsBeat readers' questions about New Girl. When asked if the show would have succeeded without Deschanel, Meriwether shared, "That's easy. Hell no. The character and the actress have merged together in a great way, and Zooey's spirit and talent are absolutely at the heart of everything we do."
Zooey Deschanel didn't love being described as 'adorkable'
Deschanel brought Jess to life on New Girl but there was one part of the role she really disliked — the way the network marketed her character. In a 2018 EW article about New Girl, Deschanel addressed the way that Fox used the word "adorkable" to describe Jess. It wasn't a popular choice for the actor.
"It is what it is," she told EW. "It wouldn't be my first choice of a word to describe myself, but I can separate myself from the characters I play… It created both negative and positive attention for the show, and I think that's exactly what it was meant to do."
"If it was just 'cool,' it might not have stirred people's emotions as much. So, I think it was a really brilliant marketing campaign," she added.