'Zootopia' Was a Billion-Dollar Hit in 2016; So Where Is the Sequel?
'Zootopia' earned more than $1 billion, rave reviews, and an Academy Award. So when is Disney going to finally get moving on a sequel?
Walt Disney Animation Studios has a long list of hits, to be sure. But between its ground-breaking Snow White and the Seven Dwarves and 2019's Frozen II, the company has also seen its fair share of ups and downs. In the 1990s, Disney delivered films like Beauty and the Beast and The Lion King during what came to be known as the "Disney Renaissance."
Yet, the 2000s proved to be a much rougher period, with more movies underperforming than not. Now, of course, Disney animation is back in top form. Films like Frozen and Wreck-It Ralph have become instant classics. Yet, while both of those films have already received sequels, audiences are left wondering happened to a follow-up to Disney's 2016 smash Zootopia.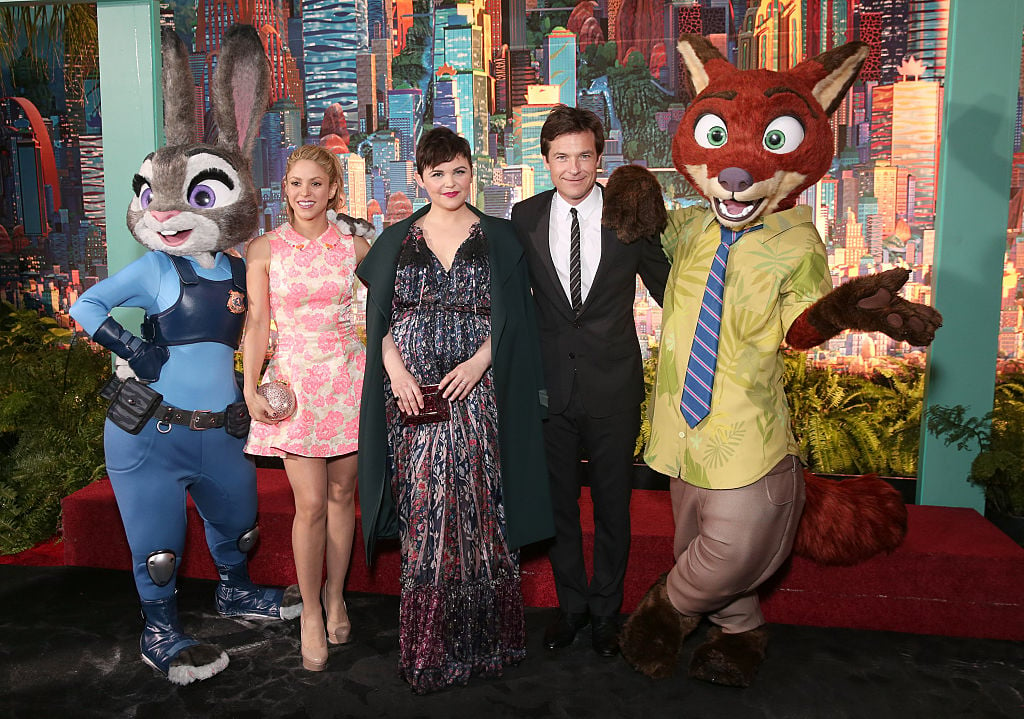 'Zootopia' is Disney's biggest animated non-'Frozen' hit
Released in March 2016, Zootopia centers on Judy Hopps (voiced by Ginnifer Goodwin), an idealistic bunny who moves to the city to become a police officer. Along the way, she teams with con artist fox Nick Wilde (voiced by Jason Bateman) to unravel a citywide conspiracy.
Although the film stars a collection of anthropomorphic animals, what really made Zootopia stand apart is its detailed world-building. In the titular city, predators and prey live in harmony. And the film uses this dynamic as a metaphor for prejudice, adding profound layers to the story. Plus, it has plenty of animal-related humor to keep kids engaged too.
Audiences responded to the film's combination of social commentary and buddy cop action-comedy tropes. In addition to critical acclaim, Zootopia earned just over $1 billion at the worldwide box office. That total makes it the highest-grossing animated Disney film ever outside of the Frozen series. It even won the Best Animated Feature Oscar, beating Disney's own Moana.
The creative team behind the film has expressed interest in a sequel
Soon after Zootopia's release, it seemed like a sequel was looking pretty likely. In a 2016 interview with Entertainment Weekly, co-director Rich Moore shared his excitement for what a sequel could explore. After all, so much of the first film's development centered on establishing the rules behind a metropolitan society populated solely by animals.
"So much of the time spent on Zootopia was inventing it," Moore said. "What does it look like? How does it work? And it would be great to go back to it and explore farther, more of it, rather than being theoretical and having to invent it [again]."
More than just building out the world even further, Moore teased how a potential Zootopia 2 could develop the friendship between its two leads. By the end, Judy and Nick wind up becoming partners working for the Zootopia Police Department. But some fans wonder whether the pair's relationship would develop into a romance, a point Moore concedes.
"Somebody's going to be disappointed," he said. "It will either be romantic, or it will stay a friendship, and those who ship [them] are going to go crazy, and those who just want them to be friends will say, 'Why did you make it a romance?' So we need to gird ourselves for that [if we pursue a sequel]."
Do 'Zootopia' fans have new hope for a sequel?
In the years since Zootopia's release, Disney has been surprisingly quiet about its prospects for a sequel. Despite rumors and speculation every once in a while, little has actually been officially announced. But a February 2020 report from Inside the Magic could uncover hope for fans anxiously waiting for Zootopia 2 to gain some traction.
According to the story, Thomas "Tiny" Lister Jr. — who voices Nick's cohort Finnick in the film — revealed news about Zootopia sequels at a fan meet-and-greet. Touting the first film's $2.6 billion combined box office and merchandising profits, the actor claims Disney has big plans for the Zootopia brand.
"I can tell you for sure I'm doing another Zootopia with Disney," Lister said. "We are doing three of them… We are the biggest film that Disney is producing. The last one was $240 million. This one I'm hearing will be $300 million. That's what they spent on the budget, not the advertising."
The video of Lister's comment was subsequently taken down. But if he's right, that's big news. Still, Disney clearly isn't giving up on building the franchise. Prior to its closure due to coronavirus, a Zootopia-themed section of Shanghai Disney Resort was under construction. So it seems like only a matter of time before Judy and Nick hit theaters for a second adventure.