How much would you pay for a new car? An engagement ring? Or even a parking spot? Millionaires and billionaires can stretch the budget as far as their interests take them. Some are willing to pay insane amounts for the best or most limited items. These are the most expensive things in the world. Would you make the splurge?
1. Graff Diamonds Hallucination watch: $55 million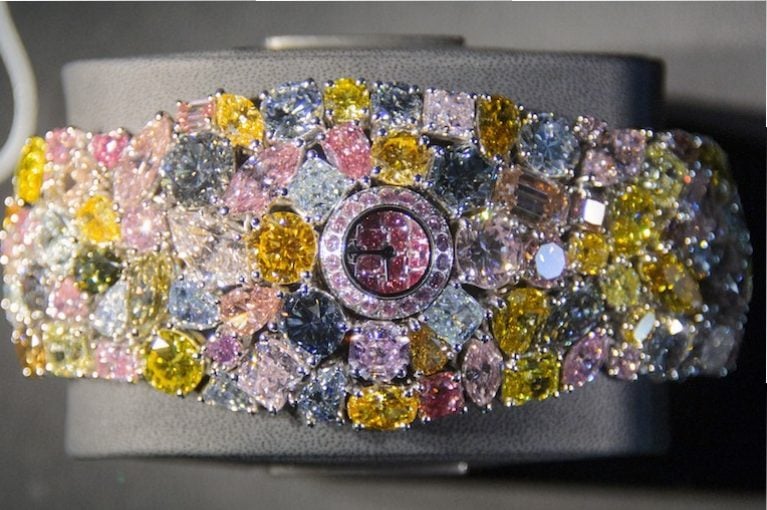 Honorable mention: Breguet Grande Complication Marie-Antoinette, $30 million
Completed in 2014, the Hallucination watch by London-based Graff Diamonds took "several thousand hours of work" and 110 carats to create, reports Money Inc. "A sculptural masterpiece," the platinum quartz watch is encrusted in yellow, pink, blue, gray, and orange diamonds in different cuts.
Next: Only 39 of these vehicles exist