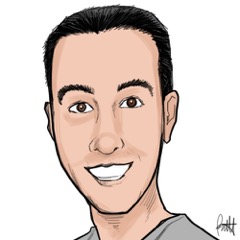 Eric McWhinnie
Eric McWhinnie started with the Endgame360 team in 2010 and has worked in Editorial leadership roles within the team since 2013. He earned his bachelor's degree in Business Administration; Finance from the University of Central Missouri, solidifying his interest and expertise in financial news and reporting. In 2012, he was named one of Forbes' Top 10 Social Media Influences on Wall Street. He helped to build the cornerstone of Endgame360's financial reporting as a Senior Commentator and Senior Editor for several years before pivoting to a focus on content distribution and editorial quality initiatives in 2018. In 2019 he spearheaded the creation of the company's team of Digital Editors in a new leadership role as the Director of Editorial Development. Eric now primarily focuses on Showbiz Cheat Sheet as the Senior Editorial Support Specialist.
When he's not reading and learning from Netflix's Reed Hastings and Disney's Robert Iger, he's streaming their latest content on all of his devices. In addition, he admires the extreme ownership lessons of Jocko Willink, the insights on habits by James Clear, and the candid thoughts from Downtown Josh Brown. He also enjoyed Chris Croft's Practical Leadership Skills course. In his spare time, he's a lifelong (and often longsuffering) Dallas Cowboys fan.
See more of Eric's previous work on USA Today, CNBC, and Business Insider.