​​​​Erin Krakow Says Lori Loughlin Will 'Always Be a Part' of 'When Calls the Heart'
Did you catch that Abigail reference in the latest episode of When Calls the Heart? The show's April 17 episode included a call-out to the fan-favorite character played by Lori Loughlin, who hasn't been seen on the show since 2019. That prompted mixed reactions from some loyal viewers, who expressed their disappointment that Loughlin is still missing from the Hallmark Channel series. But according to series star Erin Krakow, even if Loughlin isn't a visible presence on When Calls the Heart, she's still there in spirit. 
[Warning: This article contains minor spoilers for When Calls the Heart Season 9 Epis​ode 7.]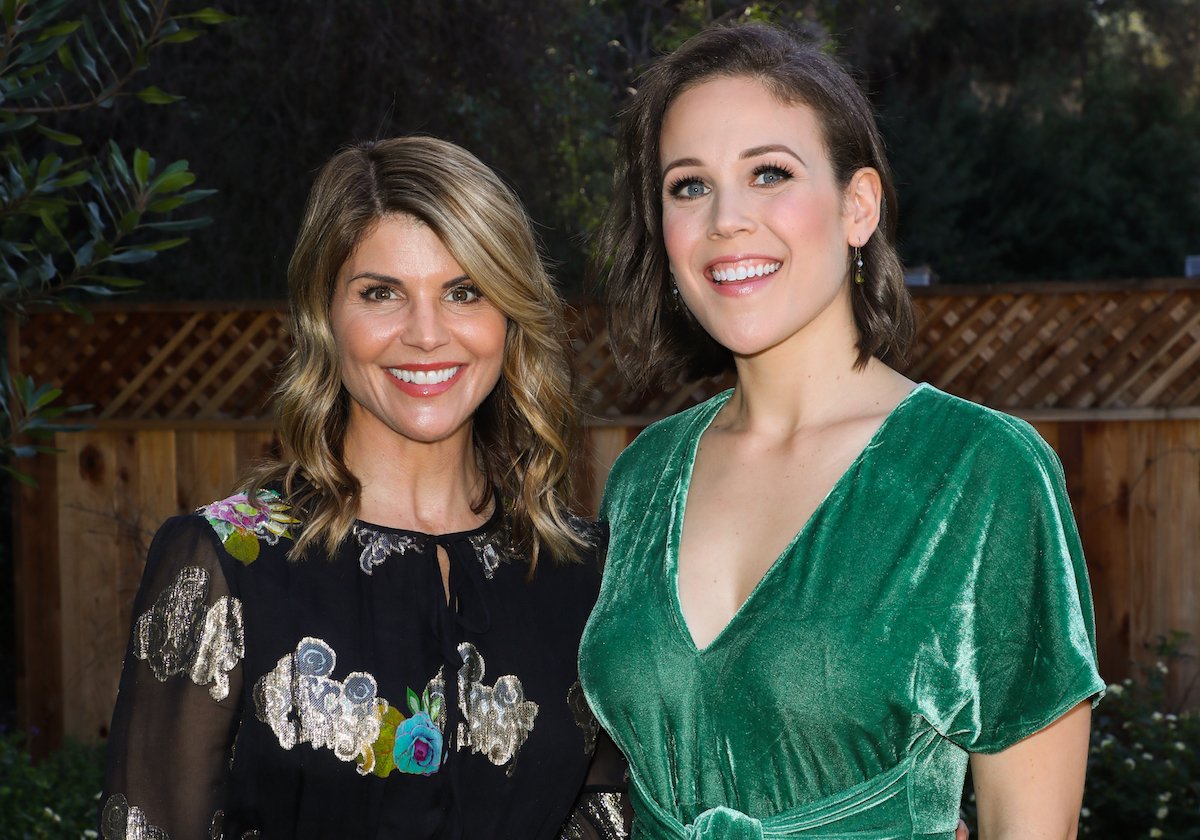 Abigail agrees to sell her share of the cafe on the latest episode of 'When Calls the Heart' 
Abigail Stanton left When Calls the Heart midway through season 6, when her character traveled back east to care for her sick mother. She hasn't returned since, though she keeps in touch with her friends in Hope Valley, particularly Elizabeth (Krakow). Henry Gowen (Martin Cummins) has also visited the town's former mayor.
Abigail also continued as part-owner of her namesake cafe. But that changed in "Hope Valley Days Part 1," when the show revealed she'd decided to sell her portion of the business to Joseph and Minnie Canfield (Viv Leacock and Natasha Burnett). 
Erin Krakow responds to fans who are upset over Abigail's 'When Calls the Heart' exit 
Though it's been three years since Loughlin left When Calls the Heart, some fans are still mourning her exit. For them, the news that Abigail had sold her part of the cafe was just rubbing salt in the wound. 
Krakow, who plays Elizabeth Thornton on the show, responded to one of those critics on Twitter. She said that Abigail was still a member of the When Calls the Heart family, even if she didn't appear on the show.  
"As far as I'm concerned, Lori/Abigail will always be a part of WCTH." she wrote.
Abigail did appear on 'When Hope Calls'
Loughlin is unlikely to return to When Calls the Heart. Hallmark has said it has no plans to work with the actor, who served two months in prison for her role in the college admissions scam. But she did appear in the When Hope Calls Christmas special in 2021.  
When Hope Calls is a spinoff of When Calls the Heart, but the holiday special aired on GAC Family, not Hallmark. Abigail traveled to the small town of Brookfield to drop off a child at the local orphanage. While there, she was visited by Elizabeth's late husband Jack Thornton (Daniel Lissing) in a dream. He gave her a message to give to Erin Krakow's Elizabeth.
"Will you let her know that I'm happy she's moving on with her life? And let her know that she's doing a fine job with Little Jack, and I could not be prouder of both of them," he said. 
Jack's message to Elizabeth hasn't come up so far in When Calls the Heart Season 9, but showrunner John Tinker has said it will likely be addressed in the future. 
"I do think in some fashion, should we go to season 10, we need to address the message that Jack gave Abigail," he said during an interview with "Heart to Heart" (via YouTube). "Somehow, that's going to have to be conveyed in a fulfilling, satisfying way."  
Check out Showbiz Cheat Sheet on Facebook!