​​'Married at First Sight': Olajuwon Shocks Everyone With Scandalous Confession About His Past
Olajuwon made an eyebrow-raising confession during the Feb. 2 episode of 'Married at First Sight.'
For Olajuwon, there's no such thing as TMI. The Married at First Sight Season 14 groom shocked the rest of the show's cast – and viewers – with an eyebrow-raising confession on the Feb. 2 episode of the Lifetime reality series. 
The 'Married at First Sight' cast plays a revealing game of Never Have I Ever 
In the most recent episode of Married at First Sight, the brides and grooms – who are currently honeymooning in Puerto Rico – got together to play a game of Never Have I Ever. Many of the revelations were fairly tame, though Jasmina did admit to getting arrested following a fight in high school. Steve also confessed to having cheated on a past partner, a piece of information that his wife Noi wasn't thrilled to have learned in a public setting. 
"I just would have liked to have learned that information about my husband maybe in private. Or never," she said. 
But the real shockers were still to come
Olajuwon's confession leaves the rest of the brides and grooms stunned 
When the game turned to questions about sexual experiences, Olajuwon wasn't hiding anything. First, the players had to reveal if they'd had a threesome. 
"You've had one?" Katina asked her husband. 
"Of course," he replied. 
Then, Olajuwon came up with a question that left his fellow cast members open-mouthed. 
"Have you ever slept with somebody in the same family? … Has anyone ever messed with like, a woman or a man and then messed with their family after that, like their cousin?" he asked. 
The rest of the Married at First Sight participants quickly responded in the negative before Olajuwon dropped a bomb.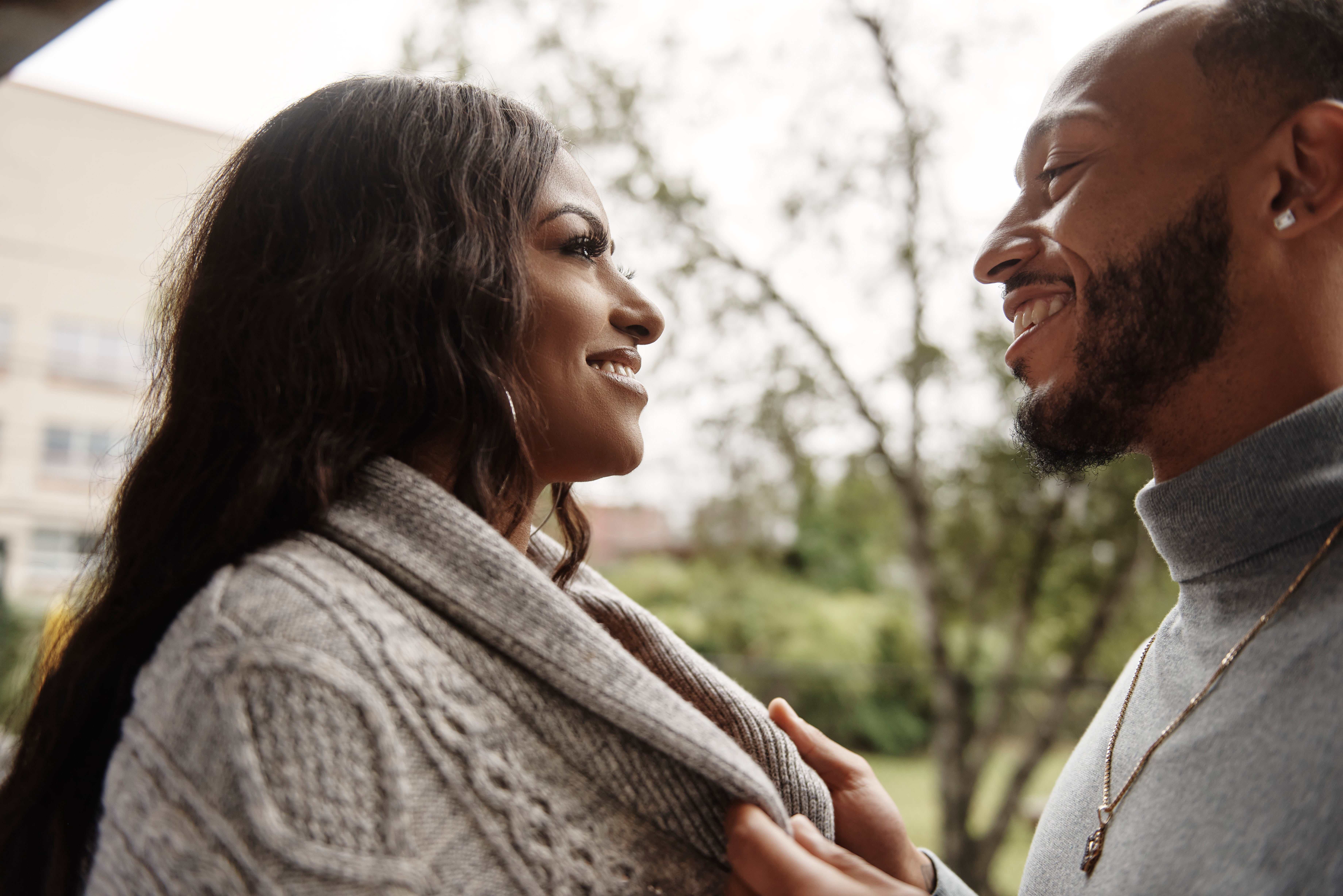 "I messed with a mom and her daughter," he said.  
"That's really weird," Noi responded. Based on the shocked expressions on most people's faces, she wasn't the only one who felt that way. 
Later, Olajuwon asked everyone if they'd consider having a threesome with their new spouse and another person. Again, everyone said no, including his wife Katina, who didn't look amused by the question. 
"I'm just over his wild Isaac stories," she said, referring to Olajuwon's alter-ego from his days as a player. "Don't bring that stuff over here. It's not happening."
Olajuwon addresses his wild past during 'Married at First Sight Afterparty' 
Naturally, Olajuwon's story about his past exploits came up during Married at First Sight Afterparty. Host Keshia Knight Pulliam had questions, so she had Katina, who was one of that night's guests, call up Olajuwon to get the full story. 
He shed a bit more light on how he met the mother and her daughter, who apparently both knew his cousin. Both women also knew that they'd had sex with the same man and were fine with it, at least according to Olajuwon. 
"That story was everything," Pulliam said. "Thank you for clarifying." 
Katina, however, seemed a little embarrassed by her husband's tales of his past exploits. And a number of the show's viewers weren't impressed by his story. 
"Weird flex but OK," one person commented on Instagram. 
"Not sure his 'player' days are over….." another wrote. 
"But why was he bragging???" wondered someone else. "RED FLAG."
New episodes of Married at First Sight Season 14 air Wednesdays at 8 p.m. ET on Lifetime. 
Check out Showbiz Cheat Sheet on Facebook!