1 'Avengers' Star Just Confessed This Marvel Movie Was 'More of a Business Transaction'
Going into Avengers: Endgame, fans knew the original six Avengers would likely team up for the final time. In fact, both Avengers: Infinity War and Avengers: Endgame shaped the future of the Marvel Cinematic Universe (MCU). Now one actor from the Avengers films weighs in on just how unique the experience working with Marvel has been.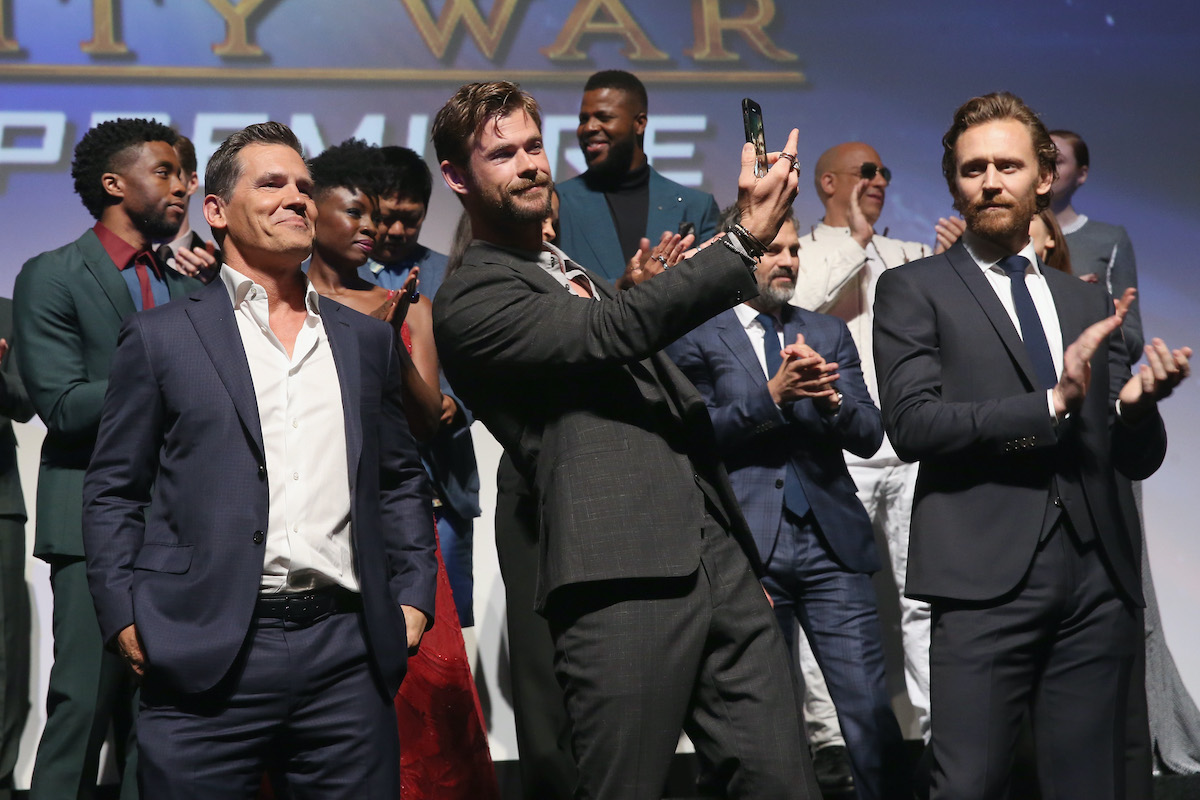 The 'Avengers' franchise has been the crown jewel of the MCU
The Avengers proved to be a game-changer not only for the MCU but for cinema as a whole. Suddenly, shared universes became all the rage, with every studio looking to create their own. Yet, few attempts to duplicate Marvel's success have worked out.
Ever since the mid-credits scene of The Avengers, the entire MCU has been driving toward an epic showdown with Thanos. Movies such as Iron Man 3 and Black Panther may too be among the series' biggest money-makers. But the Avengers movies steered the MCU toward Thanos' inevitable arrival.
Starting with Phase 4, the MCU is seemingly left without a marquee superhero team. Now Brolin — who tore Earth's Mightiest Heroes apart as Thanos — has shared a fascinating tidbit about making the last two Avengers movies.
RELATED: MCU: Marvel Might Be about to Unleash Its Biggest Villain Yet in the Most Unlikely Place
Related post url: 
1 actor just revealed how the MCU compares to another Marvel project
In a recent interview on the Team Deakins podcast, Brolin compared Thanos to "elusive and insane" characters such as Marlon Brando's Colonel Kurtz in Apocalypse Now. Brolin enjoyed the ability to grasp onto Thanos' perspective by digging into classic cinema, he said. But the Avengers actor felt much less "inspired" on another Marvel movie: 2018's Deadpool 2.
"Deadpool was hard. Even though it was funny, it was harder. That was more of a business transaction, it was more, 'We need to make this like this,' which I didn't feel that way with Avengers. With those directors, they would constantly go back and reference Scarface or Dog Day Afternoon. Whether or not it was a manipulation, they knew what to throw out there to bring it back into something inspired."
In that film, Brolin plays Cable, a time-traveling warrior on a mission of revenge. Even though the two become allies in the comics, the storyline of Deadpool 2 essentially pits Brolin's Cable against Ryan Reynolds' Deadpool for much of its runtime. Against all odds, Brolin had more fun working with the motion-capture technology used to transform him into Thanos.
RELATED: Deadpool's MCU Debut Could Build on 'Deadpool 2' in 1 Exciting Way
Related post url: 
Will Josh Brolin reprise either of his Marvel roles anytime soon?
Rumors continue to swirl that Thanos might somehow return in an Avengers film or future MCU entry. But the bigger question is whether Brolin might reprise Cable in Deadpool 3. Now that Disney acquired Fox, the Deadpool series is being absorbed into the greater MCU at some point.
So while Brolin might not be reuniting with the Avengers anytime soon, a Cable return feels more doable. It's unclear which elements of the Deadpool franchise — including its supporting cast — Marvel will adjust. Hopefully, stars like Brolin and Zazie Beetz will join Reynolds in the next one.