1 Kiss Song Helped Inspire Lady Gaga's 'Born This Way' Album
Lady Gaga's Born This Way is one of the most famous pop albums of its era. The "Bad Romance" singer revealed how one of Kiss' songs inspired the album. In addition, she revealed why she had a similar reaction to the members of Kiss as she had to Disney princesses.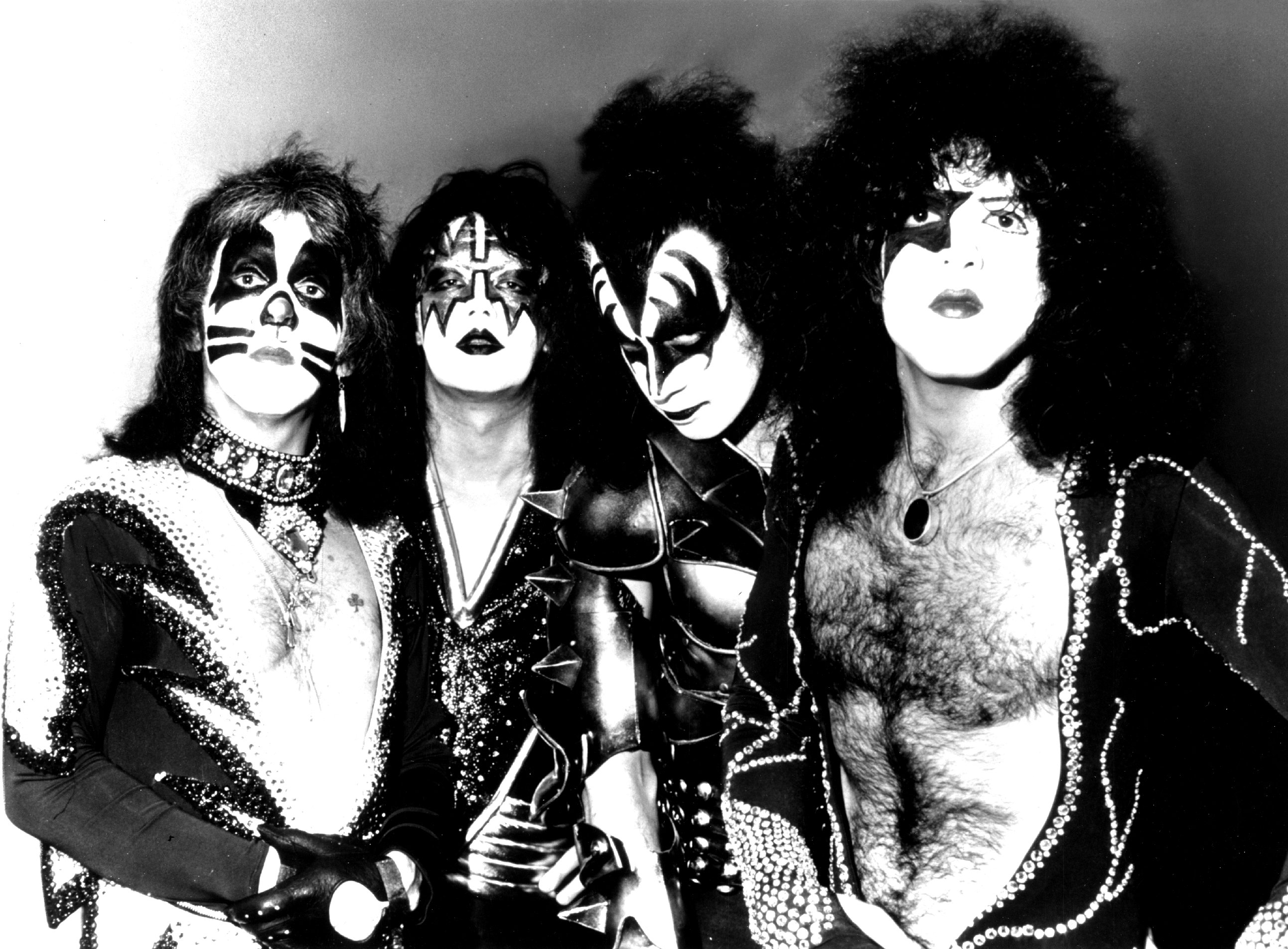 Why Lady Gaga compared the members of Kiss to Disney princesses
During a 2011 interview with Rolling Stone, Gaga discussed meeting some Disney princesses in Orlando. "I had a visceral fan reaction when I saw them, very similar to when I met Kiss for the first time," she admitted. "A Disney princess has the same emotional quality for me as a rock legend."
Gaga explained why she enjoyed meeting members of Kiss. "What's so magical about a band like Kiss or someone like Elton John is their otherworldly feeling," she explained. "When I met Kiss, they could have all floated off the ground and it wouldn't have surprised me."
Gaga recalled the experience of seeing Kiss in concert. "In a Kiss concert, Paul Stanley flies across the arena, and it's oddly normal," she opined. "It's just, like, 'But of course.' I want to do that."
RELATED: Ace Frehley Had 1 Hit Song Without Kiss and It Was Originally by Another Band
The Kiss song that inspired Lady Gaga's 'Born This Way' album was a cover
Gaga revealed how Stanley flying inspired her. "I don't want it to be in a stage moment, I need to re-create it in an everyday situation," she revealed. "I need to be in the supermarket and fly across. That needs to happen! I'm a sucker for theatrics — what do you want from me?"
In the same interview, Gaga revealed how Kiss inspired her on a musical level. The band released a song called "Then She Kissed Me." The track was a cover of The Crystals' hit "Then He Kissed Me."
Gaga said Kiss' cover inspired her album Born This Way. Specifically, the song made her decide to make the album sound like retro-R&B and pop music.
RELATED: Paul Stanley Had 1 Hit Song Without Kiss and It's About Cher's Sister
How 'Then She Kissed Me' and 'Born This Way' performed on the charts in the United States
"Then She Kissed Me" was never a single so it did not chart on the Billboard Hot 100. Kiss released "Then She Kissed Me" on the album Love Gun. The album reached No. 4 on the Billboard 200. It stayed on the chart for 27 weeks.
Born This Way became a far bigger hit. Four of the songs from the album — the title track, "Judas," "You & I," and "The Edge of Glory" — reached the top 10 of the Billboard Hot 100. For two weeks, Born This Way topped the Billboard 200. It lasted a total of 56 weeks on the chart.
Born This Way is one of Gaga's most famous albums and it wouldn't be the same without Kiss' influence.
RELATED: Lady Gaga Made a Song Called 'John Wayne' Because She Chases 'Wild Men'