1 'Loki' Scene Was Supposed to Be 'Full of' Marvel Cameos, Director Says
Did 'Loki' Season 1 have any Marvel cameos? Yes, but it was supposed to have a lot more, according to director Kate Herron. Learn all about their idea for the MCU references in 'Loki' here.
The Loki series had a lot more Marvel cameos up its sleeve. Early concept art for Loki Season 1 showed Tom Hiddleston in line at the TVA behind Rocket from Guardians of the Galaxy. But that scene didn't come to pass in the Disney+ series. Director Kate Herron explained there were a lot more Marvel references planned for that scene than just Rocket. In fact, there were more cameos planned for later in the season as well. But the coronavirus (COVID-19) pandemic changed their plan. But it's OK, Herron ended up liking the final version even more.
[Spoiler alert: This article contains spoilers for Loki Season 1.]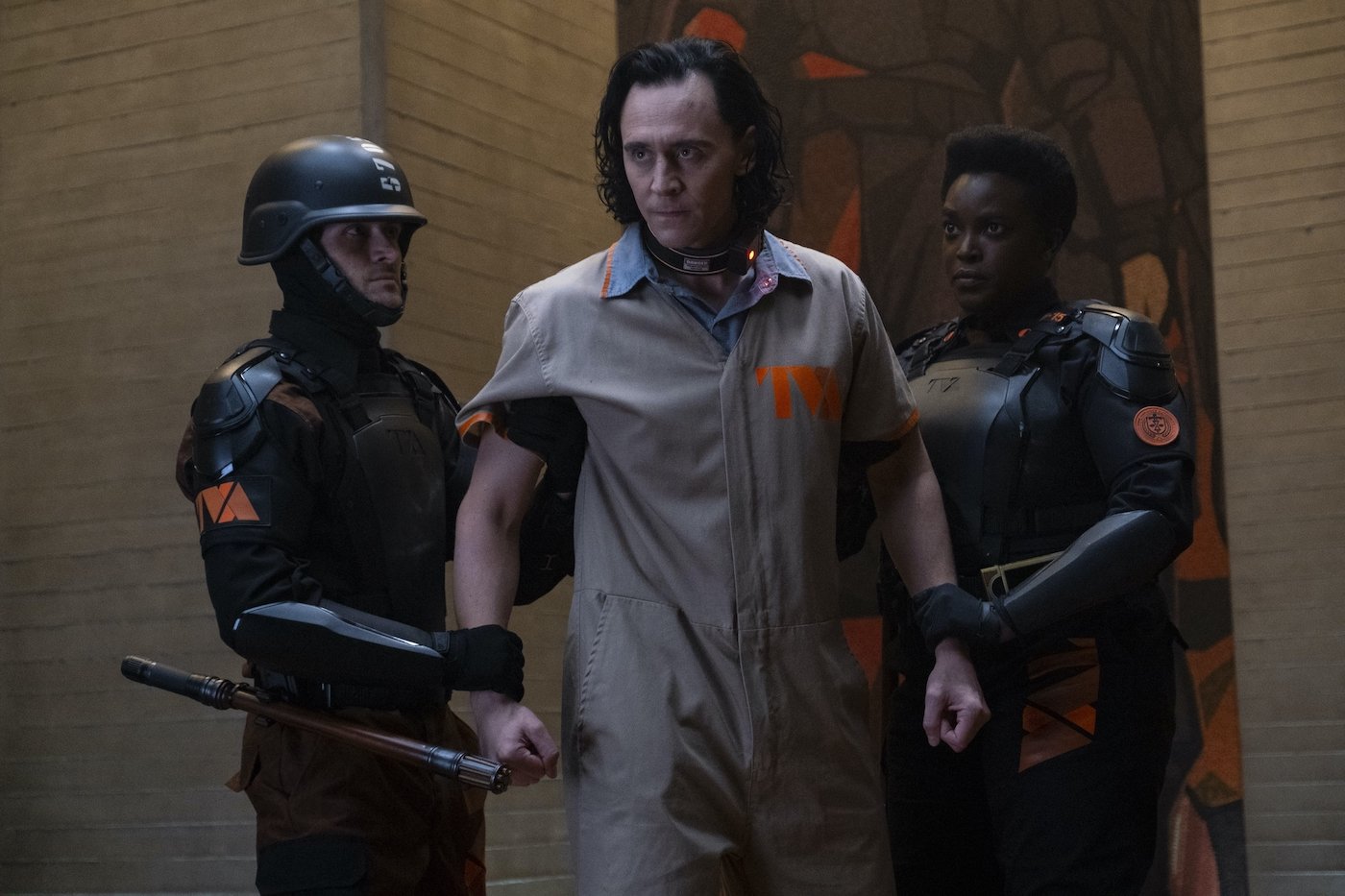 Are there any cameos in 'Loki'?
The COVID-19 pandemic prevented Loki from bringing in more MCU actors for cameos. But Chris Hemsworth still made one! Herron confirmed that Hemsworth voiced Throg in Loki Episode 5.
"We recorded Chris Hemsworth for that, by the way," she told For All Nerds. "We recorded him for that. His voice going 'Ahhh!' That's a whole new recording. Not recycled. He recorded that."
One actor was able to film an actual scene: Jaimie Alexander, who plays Lady Sif. Sif appeared in Loki's TVA prison cell that trapped him in a loop of a painful memory. And there was one giant reference to past MCU movies in the season finale as well.
Loki Episode 6's opening credits featured soundbites from Chadwick Boseman's T'Challa/Black Panther, Brie Larson's Carol Danvers/Captain Marvel, Anthony Mackie's Sam Wilson, the music from Steve Rogers and Peggy Carter's Avengers: Endgame scene, and more. It was a creative way to sneak a bunch of references in all at once. And it also teased the impending creation of the Multiverse, which Sylvie cracked open later in the episode.
Director Kate Herron explained why more 'Loki' cameos didn't happen
If Hemsworth was able to voice Throg and Alexander was able to film a scene, why couldn't Cooper voice the CGI'd Rocket? Herron said the pandemic got in the way. But the idea was for a Rocket variant to be in line in front of Loki at the TVA in episode 1.
In the scene, Loki is getting his first glimpse of the bureaucratic agency and is very much still the version of himself fans saw in Endgame. A verbal spat between Loki and Rocket would have been hilarious, indeed. But it sadly didn't work out. Herron told The Direct:
"That scene, it wasn't Rocket specifically. I think the illustrators drew him in as a fun idea because sometimes they'll pitch stuff and then the studio will be like, 'Yay or nay.' I think it never got to the point, unfortunately, because of COVID."
Herron added their original idea was to have the TVA cue be packed with Marvel characters, both from the movies and comics. She said:
"Originally that scene when Loki's in, we call it the DMV cue, where he watches the Miss Minutes video. Originally, that was going to be full of characters and people. We didn't know necessarily who those characters were going to be. We were circling on, 'Maybe it could be fun if a character could be a reference to this film or maybe something from the comics.' It's just that when that was scheduled, COVID hit, and then obviously when we were across that four-month gap, and we were looking at it again, we just couldn't do it safely. Like at least at that time, because it was so early in our schedule."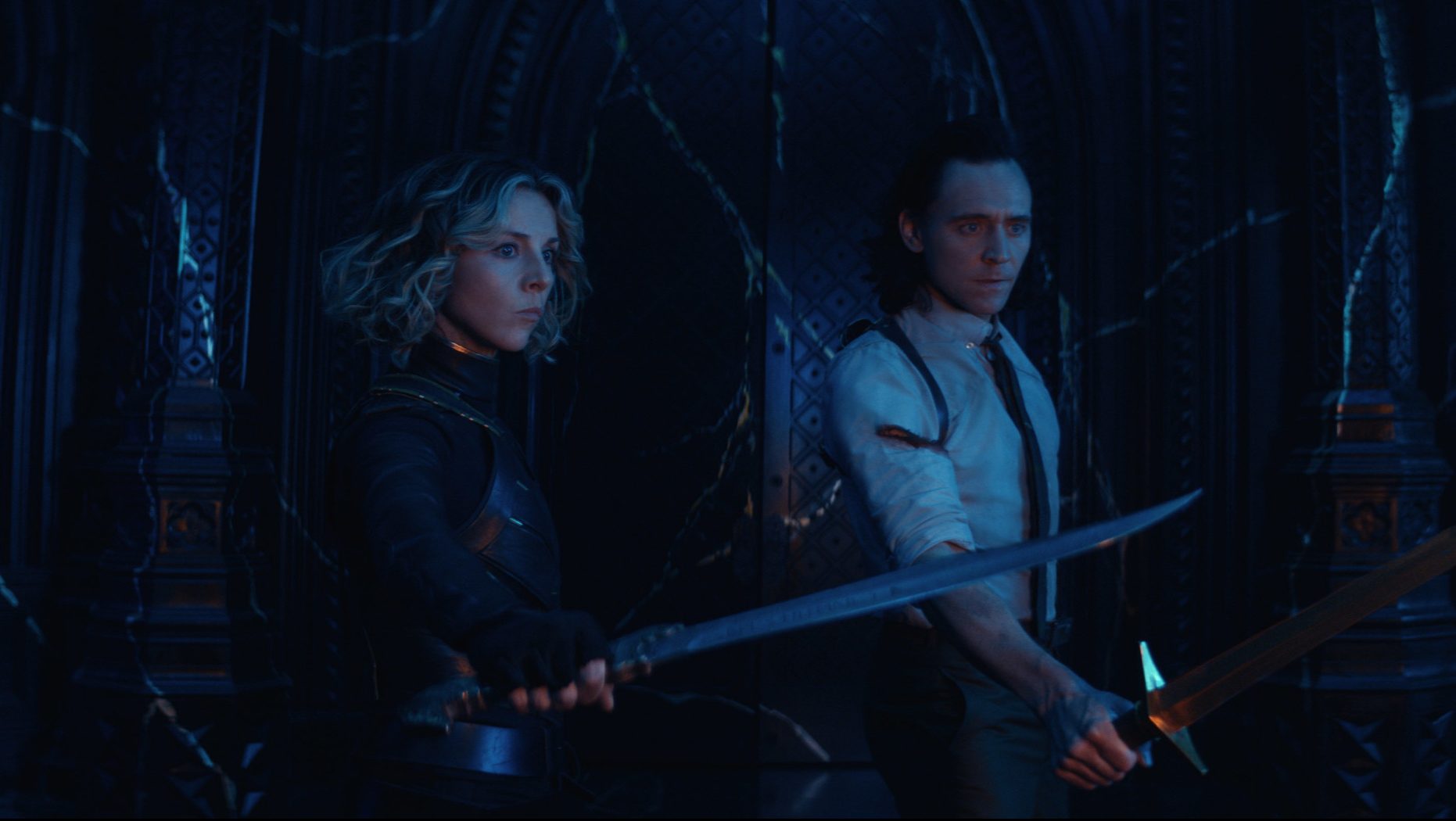 Has 'Loki' been renewed?
In the end, she thought the empty lobby was actually funnier. Herron said:
"But for the inside one with the cue, it just felt like it was sort of putting people at risk in a way that for the story, we were like it's actually kind of funnier and more ridiculous if he goes in this intricate cue system, and actually there's no one there. That's kind of how that one came to pass."
Herron directed all six episodes of Loki Season 1, but she won't be returning for Loki Season 2. She reportedly wasn't aware Marvel was planning for a second season while making the first. But she's proud of what they created. As she should be! The show set up the entire future of the MCU and introduced the new big bad villain, Jonathan Majors' Kang the Conqueror. Whoever leads the charge for Loki's second season will have quite a task on their hands. And hopefully this time around, more cameos will be able to safely happen.