1 of The Monkees Was 'Disappointed' When a Rock Star Changed This 'Heart-Grabbing' Song
A surprisingly large number of rock stars have written and/or produced songs for The Monkees. During an interview, The Monkees' Micky Dolenz said he really liked one of the band's songs that was written by a star. Despite this, the Prefab Four's Peter Tork didn't like the way another rock star changed the track.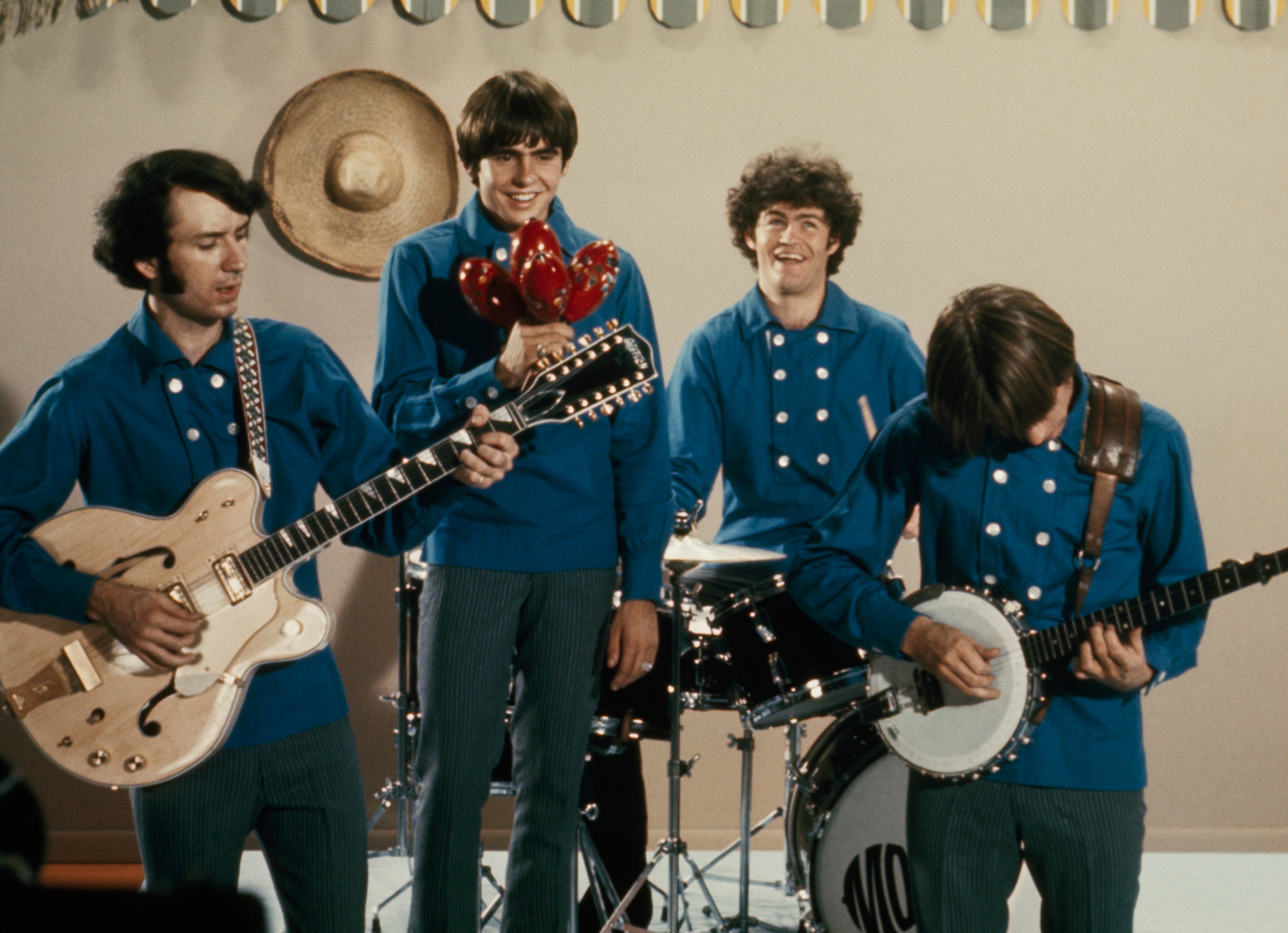 The Monkees' Micky Dolenz thought this song written by a rock star was 'wonderful'
During a 2016 interview with Rolling Stone, the surviving Monkees discussed songs that were very important to them. Some of the songs were hits like "Last Train to Clarksville," "I'm a Believer," "That Was Then, This Is Now," and "Daydream Believer." Others were a little more obscure.
Micky Dolenz pointed to the band's 2016 song "Me & Magdalena" as important. "This is just a wonderful song by Ben Gibbard of Death Cab for Cutie from our Good Times! record, which was produced by Adam Schlesinger of Fountains of Wayne," he said. "I really wanted to sing it myself, but we ended up doing a sort of duet with me and Mike [Nesmith]. It's that Nesmith/Dolenz harmony which I've always loved doing." The Monkees released a slow version of "Me & Magdalena" and a more upbeat version of the song.
RELATED: The Monkees' Micky Dolenz Said He Was the 1st Person to Use This Instrument on a Pop/Rock Record
Peter Tork felt a rock star made the song worse
During an interview with Goldmine Magazine, Peter Tork offered a more mixed appraisal of the song. "Back when we were making the CD, I heard the track of 'Me & Magdalena' and Michael's voice alone — and I was very moved by it. I was swept away," he said.
Tork didn't like how Schlesinger altered the track. "Adam chose to produce it as a duet with Micky singing a second part above Mike, and I'm a little disappointed because I think Mike's vocal was just amazingly tender and a breakthrough for him, revelatory," he said. "I think that the effect is slightly diminished by the duet effect." 
RELATED: Why The Monkees' Songwriters Felt Their Songs Couldn't Sound Too Much Like The Beatles
Despite this, Tork pointed to "Me & Magdalena" as the artistic highpoint of Good Times! He said he kept returning to the track. During an interview with Rolling Stone, he said the song was "heart-grabbing."
What Peter Tork thought of The Monkees' 'Good Times!'
Regardless of his feelings about "Me & Magdalena," Tork liked Good Times! He felt the album was better than the Prefab Four's early albums. However, this didn't mean he looked down on the band's previous work.
RELATED: The Monkees: Mike Nesmith Was 'Speechless' When He Heard John Lennon's Tape of Jimi Hendrix Playing This Song
Tork noted the album received positive reviews. He said this was because critics no longer felt pop-rock groups like The Monkees needed to write their own material. Tork also felt nostalgia played into the album's warm reception. He found the critical reception of the album both gratifying and surprising even if he had some criticisms of "Me & Magdalena."