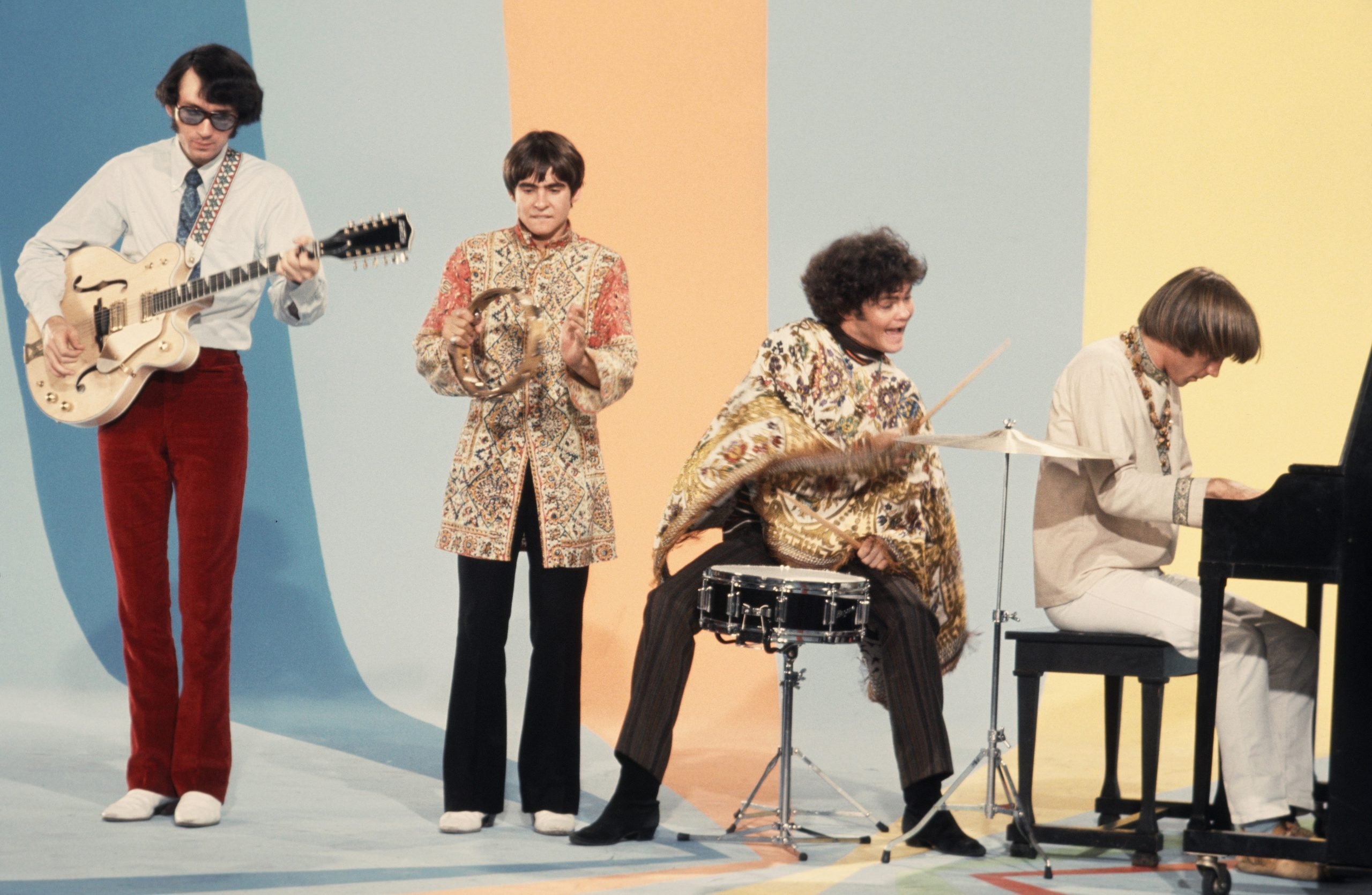 The Monkees
The Monkees were a pop and rock
music
group founded in 1966 in Los Angeles. American
actors
/musicians Micky Dolenz, Michael Nesmith, and Peter Tork, along with British actor/lead singer Davy Jones, made up the original lineup.
TV
producers formed the band for a
comedy
of the same name, wherein the members portrayed a fictional group of Beatles wannabes. But the bandmates became so popular on the sitcom they found success as a group off-screen. They reached teen-idol status and eventually sold over 75 million records,
even outselling the Beatles in 1967
. The group had several hit songs, including three number ones — "Daydream Believer," "I'm a Believer," "Last Train to Clarksville" — and four chart-topping albums. After
NBC
canceled their show in 1968, the bandmates stopped touring. But they returned to the stage sporadically for reunion tours and albums. Jones, Tork, and Nesmith died in 2012, 2019, and 2021, leaving Dolenz the only remaining original member.
---
Years active: 1966-1970 and periodically afterward
Hometown: Los Angeles, California
Members: Micky Dolenz, Davy Jones, Michael Nesmith, Peter Tork
Genres: Rock, pop
Top tracks/albums: "Daydream Believer"; "I'm a Believer"; "Last Train to Clarksville"; "Pleasant Valley Sunday"; Head; Headquarters; More of the Monkees; Pisces, Aquarius, Capricorn & Jones Ltd.
Fun fact: Peter Tork became a teacher after the band broke up.
If you like the Monkees, you might also like: The Beatles, the Byrds, Neil Diamond, the Lovin' Spoonful, Paul Revere & the Raiders, the Turtles
---
Visit
the Monkees website
.
Read more about the Monkees' music, behind-the-scenes info, and the bandmates' personal lives: