1 of the Songs from The Beatles' 'White Album' Was Partially a Parody
During an interview John Lennon revealed one of the songs from The Beatles' White Album was partially a parody. In addition, he felt there was something ironic about the circumstances in which he wrote the song. Here's the story behind a classic White Album track.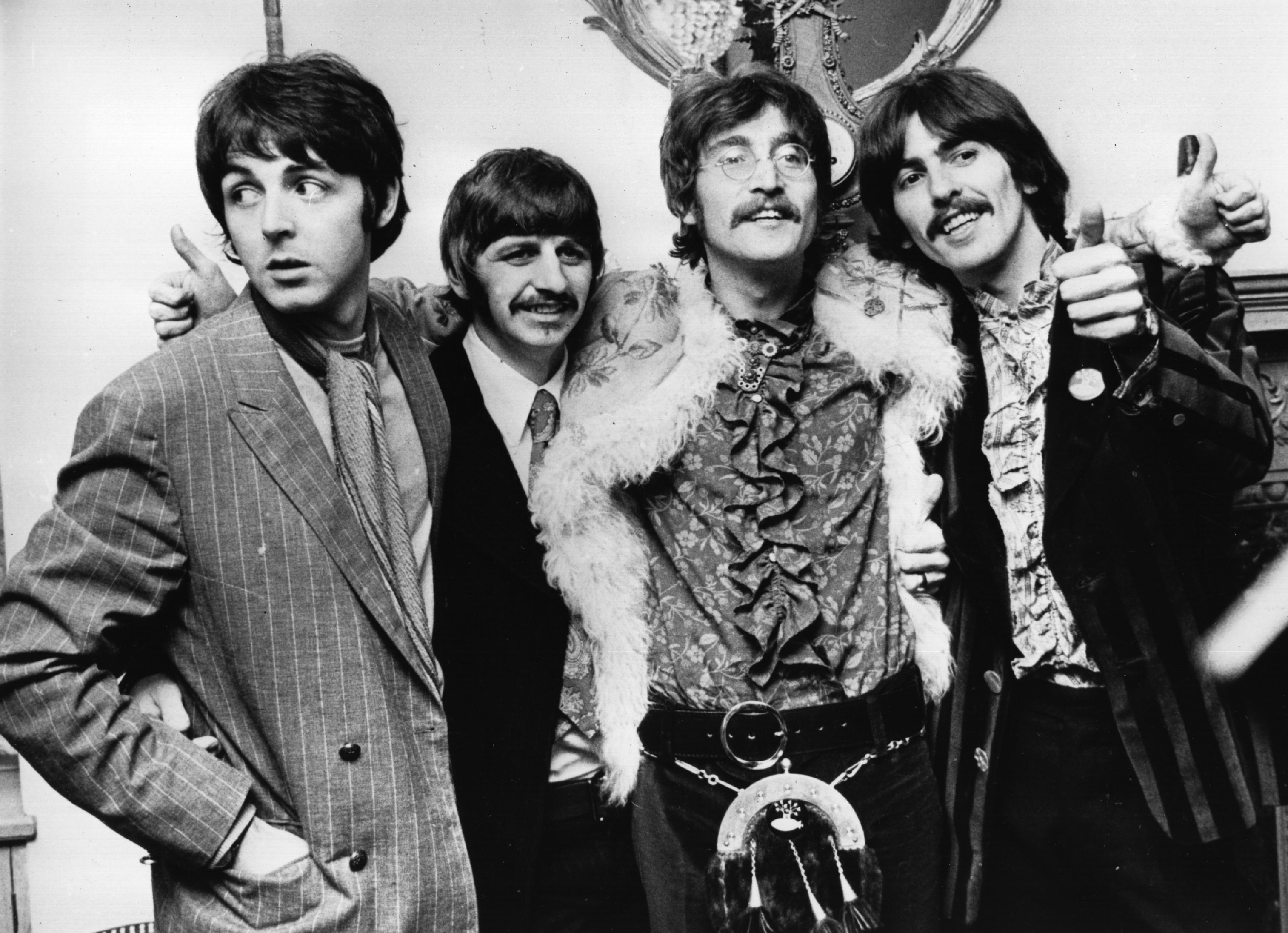 John Lennon said he wrote these songs from The Beatles' White Album during a famous moment in The Beatles' career
In the book Lennon Remembers, John tells Jann. S Wenner his last batch of great Beatles songs were written when The Beatles were in India with Hindu guru Maharishi Mahesh Yogi. He cited "I'm So Tired" and "Yer Blues" as some of these songs, revealing they were both realistic songs about him. He said the songs just came to him because he had time to write. Notably, neither of these songs are happy songs, with John longing for death in "Yer Blues."
"They're pretty realistic, they were about me," John said. "They always struck me as – not, what's the word? Funny… ironic? – that I was writing supposedly in the presence of [a] guru and meditating so many hours a day, writing, 'I'm So Tired'… songs of such pain such as 'Yer Blues,' which I meant."
Wenner then asked John if "Yer Blues" was a parody of English blues music. "Well a bit," John said. "I'm a bit self-conscious – we all are a bit self-conscious. And The Beatles are super self-conscious people about parodying Americans, which we do and have done."
John Lennon ignored Paul McCartney's advice for The Beatles' 'Yer Blues'
In addition, John said "Yer Blues" was self-conscious — and that he put some self-consciousness in the song against Paul McCartney's wishes. "Yeah, so there's a self-consciousness about suddenly singing blues," he said. "Paul was saying, 'Don't call it 'Yer Blues,' just say it straight.' But I was self-conscious and I went for 'Yer Blues.' But I think all that is past now, because we've all got over… that self-consciousness."
How the world reacted to The Beatles' 'Yer Blues'
This raises an interesting question: How did the world react to The Beatles' "Yer Blues?" The track wasn't a single, so it didn't chart in the Billboard Hot 100. However, the song's parent album, The White Album, topped the Billboard 200, remaining on the chart for 215 weeks. It's still one of the most famous albums ever. 
The song also had a bit of an impact on pop culture. John performed it in The Rolling Stones Rock and Roll Circus. In addition, many famous bands and artists covered it, including Phish, Elliott Smith, and The Muggs. "Yer Blues" was somewhat of a parody, however, the music-buying public showed some serious love for the White Album.