1 Taylor Swift Song Was Inspired by Adam Driver and Scarlett Johansson's 'Marriage Story'
Taylor Swift gave the world one of her best albums this year with folklore in the middle of a pandemic. It's now nominated for multiple Grammys and the hype is still high for the singer's eighth album. And in a new interview, Swift revealed that Noah Baumbach's Marriage Story inspired parts of the song "My Tears Ricochet."
Taylor Swift was 'triggered' by stories of divorce, and 'Marriage Story' inspired a song on 'folklore'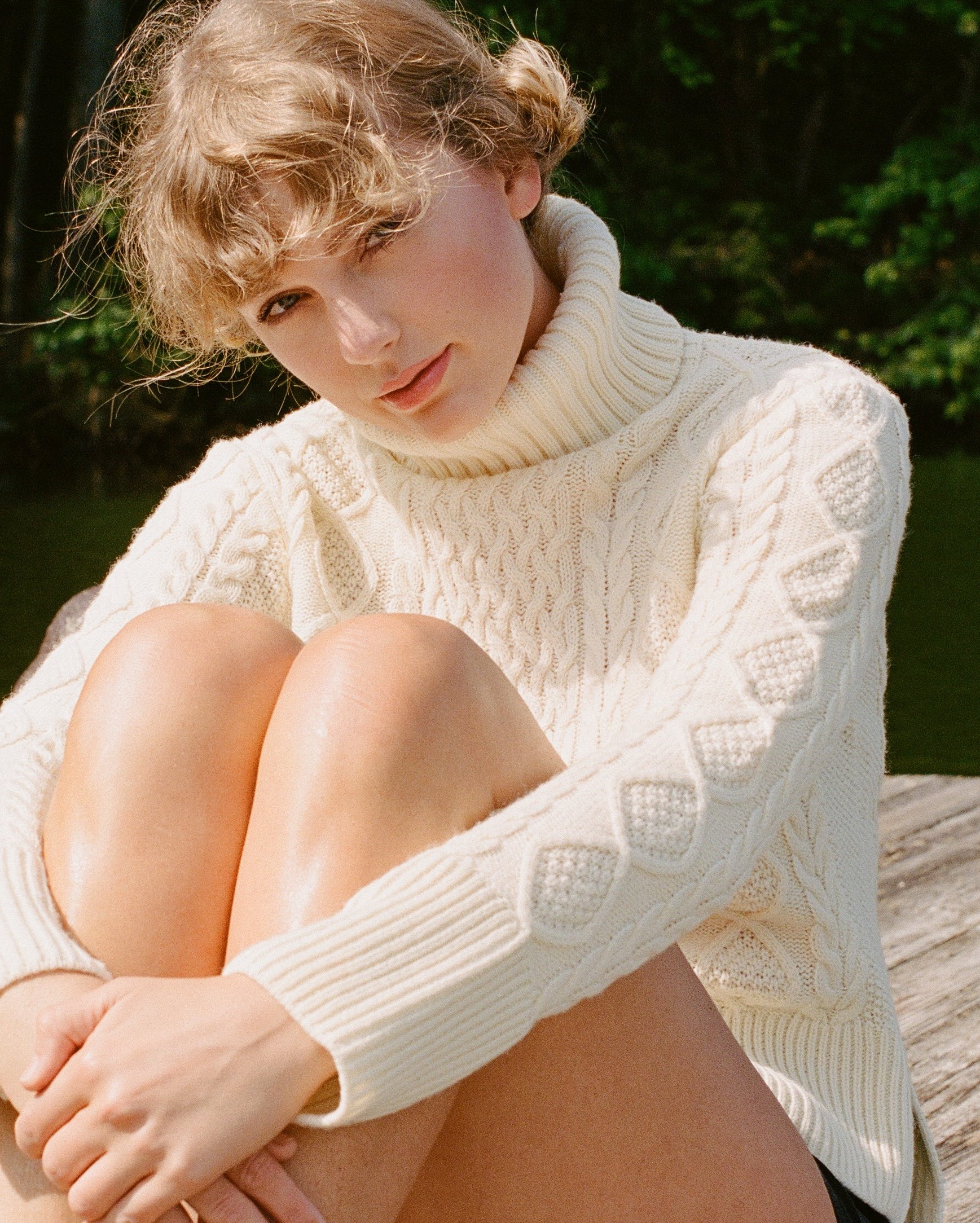 RELATED: Could Taylor Swift Release the 10-Minute Version of 'All Too Well' With the F-Word?
Swift is one of Entertainment Weekly's Entertainers of the Year and in a feature on Dec. 8 she talked about several songs on folklore. When asked whether Scott Borchetta and Scooter Braun inspired the songs "My Tears Ricochet" and "Mad Woman," Swift said that she was actually "triggered" by "any stories, movies, or narratives revolving around divorce."
She admitted that "felt weird" since she hasn't been divorced, but through these stories she consumed, she was able to feel like maybe she had been through a separation of some kind. And maybe with the selling of Big Machine Records and the inability to buy her masters, she had in a way?
Regardless, Swift said that specifically for "My Tears Ricochet," she looked at the death of a relationship and equated it to divorce.
"All of a sudden, this person that you trusted more than anyone in the world is the person that can hurt you the worst," Swift told Entertainment Weekly. "Then all of a sudden the things that you have been through together, hurt. All of a sudden, the person who was your best friend is now your biggest nemesis, etc."
Swift said that she actually wrote the words of the song after a viewing of Marriage Story, starring Adam Driver as Charlie Barber and Scarlett Johansson as Nicole Barber. Along with the Netflix movie as inspiration, she looked at stories in particular of when "marriages go wrong and end in such a catastrophic way."
"These songs are in some ways imaginary, in some ways not, and in some ways both," Swift said.
Swift wrote 'folklore' during quarantine and told other people's stories on the album for the first time
This was a theme throughout folklore for Swift. While Swift is known to make her albums very personal and autobiographical, like many artists, this new album told a lot of stories that weren't necessarily hers. She shared in her Disney+ film Folklore: The Long Pond Studio Sessions that she looked to other stories she was taking in during quarantine. And she told Entertainment Weekly a similar thing. 
"Early in quarantine, I started watching lots of films," Swift said. "Consuming other people's storytelling opened this portal in my imagination and made me feel like, Why have I never created characters and intersecting storylines?"
This is perfectly seen in the three-song story arc between "Cardigan," "Betty," and "August." And also with the song "The Last Great American Dynasty" where Swift gives an in-depth look at the life of Rebekah Harkness, the heir to Standard Oil and whose house Swift ended up buying. It's also seen in the song "Illicit Affairs," which is about a forbidden love happening behind another's back. This is very different from Swift's former songs where she's the one getting cheated on, not being the one a part of the cheating.  
Swift has also said that 'My Tears Ricochet' is about losing a best friend
But as with any song or form of art, there are multiple meanings and ways to interpret something. So while "My Tears Ricochet" was inspired by feelings of divorce in Marriage Story, Swift also shared that it's about the death of a friendship. 
In Swift's Long Pond Sessions, she talked about how the song is in the coveted fifth spot on her album. As many fans know, this is reserved for her most ardently sad songs. Think "White Horse," "All Too Well," and the like.
"Picking a track five is a pressurized decision but I knew from day one that this was probably going to be it," Swift said.
While this death of a relationship or friendship could be about a working relationship or friendship like one she had with Borchetta, which others think this song could also be about, it really takes on another meaning when you look at her lost friendship with Karlie Kloss. 
"It's a song about how somebody could be your best friend, and your companion, and your most trusted person in your life, and then they could go and become your worst enemy who knows how to hurt you because they were once your most trusted person," Swift went on to say.
Whoever listeners or Swift think of when they hear this song, it's definitely a sad one. And one that is great for when you have a bit of wine and need a good cry. 
RELATED: 9 Taylor Swift Songs That Are Best For a Good Crying Session