10 Best English Cover Songs by K-Pop Artists
A.C.E was known for dramatic music videos and hard EDM beats before they released a slew of impressive cover songs showing off their vocal capability.
K-pop groups are known for perfect looks, precise choreography, and clear vocals. Outside of K-pop, some groups and singers have produced amazing covers of English language songs. The language barrier doesn't seem to be a problem for groups like BTS and Verivery. From romantic ballads to rock classics, these 10 covers left a lasting impression on fans worldwide.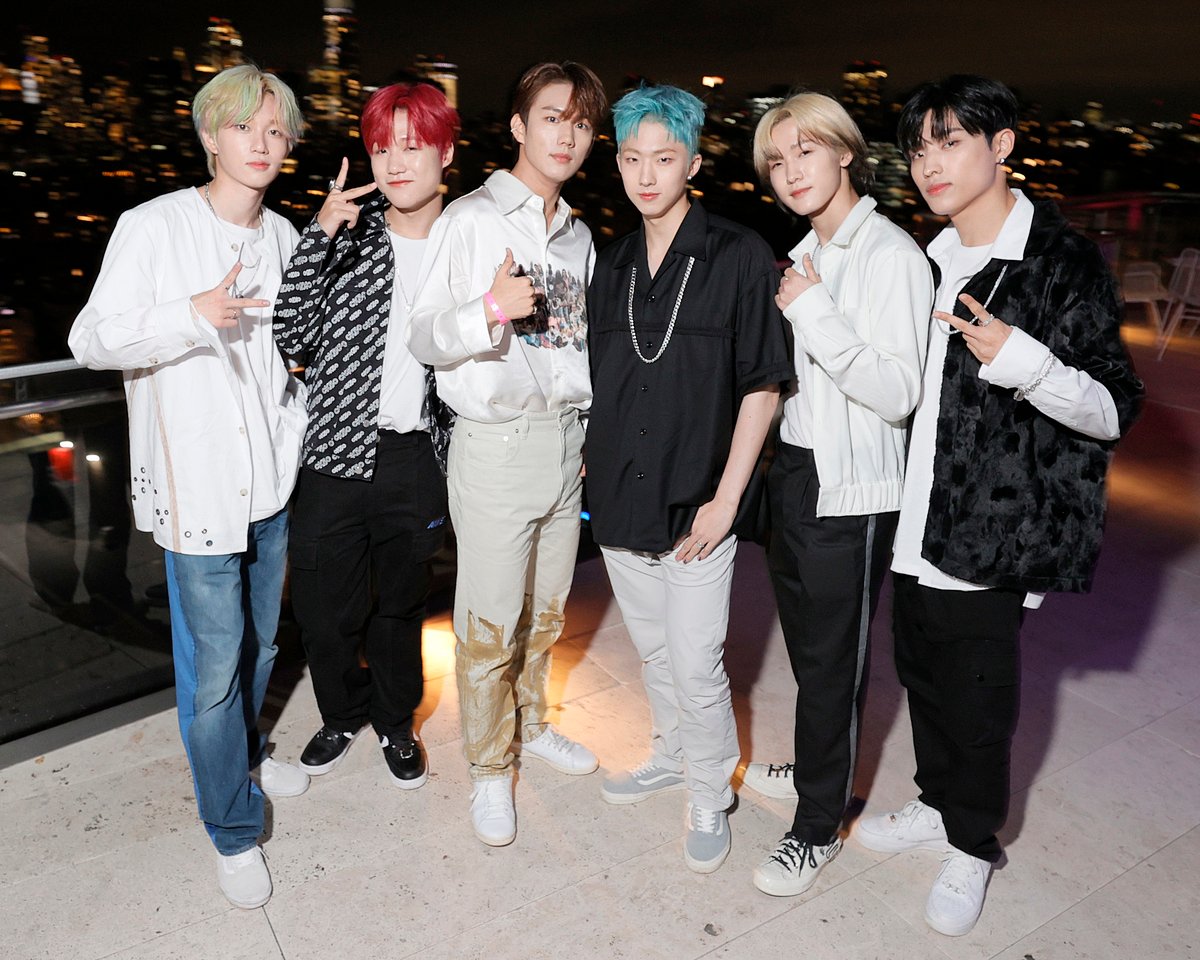 "Youngblood" – A.C.E
Debuting in 2017 on Beat Interactive, A.C.E was initially known for hard EDM beats and striking music videos. When they started uploading covers of popular English language songs, fans quickly realized A.C.E were some of the most talented vocalists in K-pop.
Jun, Donghun, Wow, Kim Byeongkwan, and Chan perform a stripped-down version of 5 Seconds of Summer's "Youngblood" overflowing with emotion. Each member is able to showcase their own vocal color. They went on to upload more songs like Lewis Capaldi's "Someone You Loved" and "Empty Space" by James Arthur. 
"At My Worst – P1Harmony
P1Harmony switched things up when they released a cover of Pink Sweats' "At My Worst." The six-member K-pop group burst on the scene in 2020 with hip-hop and r&b inspired K-pop. The romantic and sweet cover showed a different side to fans and showcased a different side of P1Harmony. 
Recently NME reported that P1Harmony would collaborate with Pink Sweats on a brand new song.
"Fix You" – BTS
In 2021, BTS filmed five songs for MTV Unplugged. In the tradition of the MTV series, BTS chose to cover another artist's song. Their rendition of Coldplay's "Fix You" stayed close to the original showcasing their beautiful voices. 
Wearing gray suits and seated on stools, the simple set and lack of choreography let viewers see a whole new side of BTS. It was also the rare occasion that the rap line, RM, Suga and J-hope harmonized and sang with the vocal line proving their all around talent. 
"I Like Me Better" – Jaehyun from NCT
NCT member Jaehyun released a spot-on cover of "I Like Me Better" by Lauv. His effortless singing is accompanied by a music video that shows the NCT 127 member walking around the streets of London and Paris. It's simple, romantic, and beautifully effective. 
"Believer" – Kihyun
Monsta X powerhouse Kihyun is known for his impeccable K-pop voice. During a cover of "Believer" by Imagine Dragons, he showed he's more than a capable rock singer as well. Navigating the difficult phrasing in the verses, Kihyun gained the attention and approval of the rock group when his cover went viral.
"Bohemian Rhapsody" – Jiho from Pentagon
In an ambitious cover of the Queen classic, Pentagon member Jiho recorded and sang every part of "Bohemian Rhapsody." Harmonizing with himself, the Pentagon vocalist showed he can sing any genre and sound great. Jiho recently returned to Pentagon after his mandatory military service.
"ILYSB" – The Rose
When the Rose sings a LANY song, listeners are in for a treat. The Rose's rendition of "ILYSB" strikes the intimate, romantic feel of the original song. Woosung's unique voice break adds to the vulnerability of the song which means I Love You So Bad. 
"The Only Exception" – Rose from Blackpink
Rose can often be found strumming a guitar offstage. Although BLACKPINK mesmorizes fans with energetic choreography and high energy songs, Rose has a quiet vulnerability when left alone that really shines during her Paramore cover. Her unique tone fits the love song perfectly. 
"Breathin'" – Doyoung from NCT
Doyoung showed off perfect control when he tackled Arian Grande's "Breathin'." The 2018 hit was reimagined by Doyoung in an understated performance. His high notes during the chorus are phenomenally clear. Kun from WayV arranged the cover and can be heard playing the piano during the video. 
"I'm so Tired.." – Verivery
Verivery put their own spin on Troye Sivan and Lauv's duet, "I'm So Tired.." The seven-member boy group debuted in 2019 on Jdllyfish Entertainment. The group released their cover along with a music video that followed each member as they reflected on their own.  The end of the video shows all seven members adorably reuniting.