10 NYC Restaurants Celebrities Are Obsessed With
Celebrities enjoy fine dining and simple pleasures as much as anyone. Therefore, there are many restaurants in New York City that you may find them relaxing with their meal. As proof of this, we have found the 10 restaurants that celebrities are obsessed with.
New York is known for fine dining experiences. However, not all of them will be great places for you to go stargazing for your favorite celebs. To help you seek the stars, we feel you should check out these restaurants. 
1. New York's IL Buco
If you love Mediterranean meals and an old-world feel, you may fall in love with the IL Buco. It is a place that was inspired by Edgar Allan Poe's, The Cask of Amontillado. You will find candles and kerosene lighting, pasta, and an assortment of entrees to choose from. The menu is one that changes daily.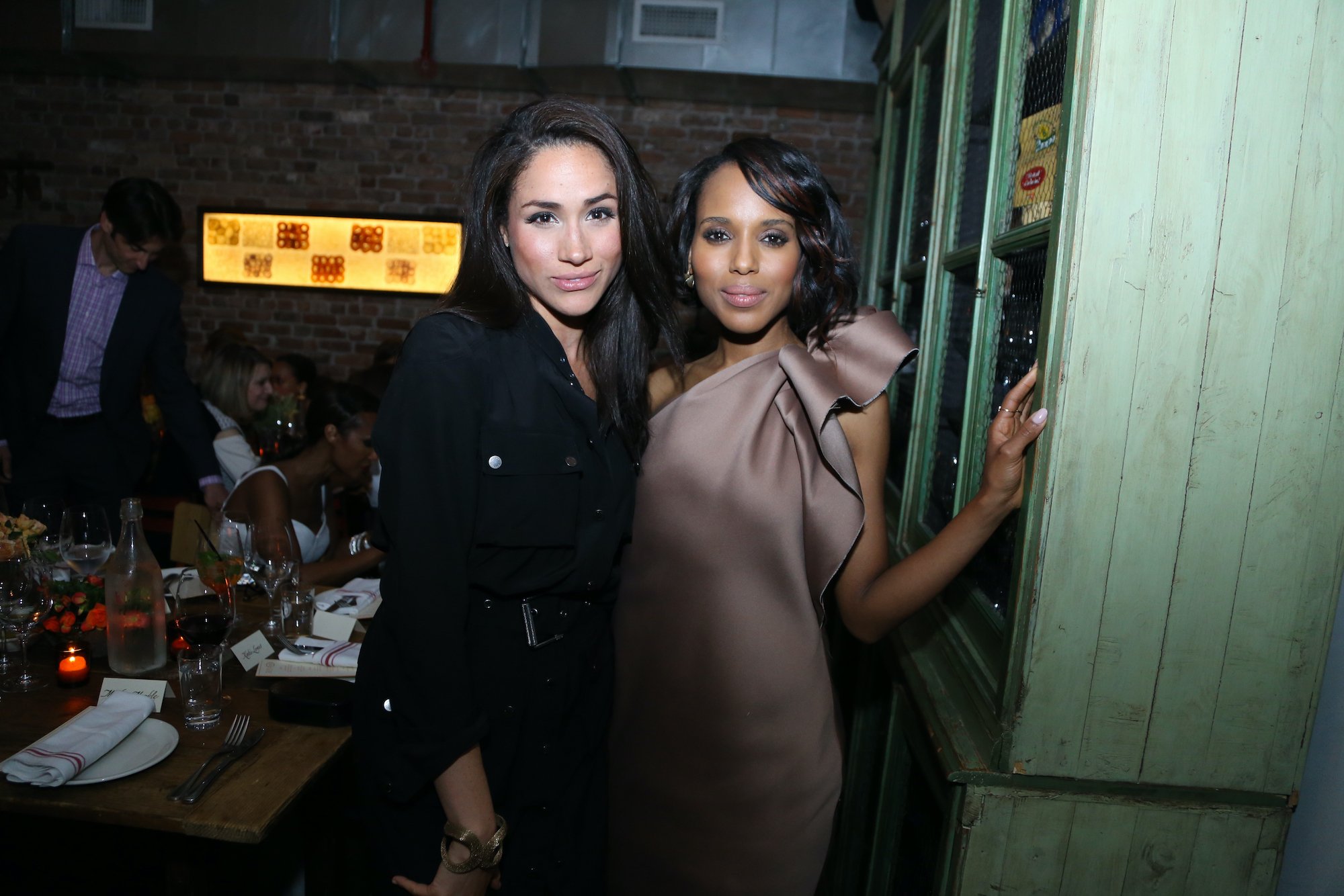 There have been several celebrity sightings. Some of the most impressive include Angelina Jolie and Taylor Swift. 
2. The Odeon
The impressive menu of The Odeon is filled with French comfort foods. It includes everything from strip steak Frites and yellowfin tuna to steak tartare and French onion dip. Built and opened in the '80s, it is a bistro that has 20th-century aesthetics, which makes it very casual.
If you visit this restaurant bistro in the heart of TriBeCa, you will be walking where celebrities have been. Emily Ratajkowski has been seen here.
3. The Downtown IL Mulino
When you are in the mood for Italian cuisine, this is a great choice. There are a variety of pastas on the menu including Linguine ai Frutti de Mare or Spaghetti al Pomodoro. If you want something a little more sophisticated to dine on, there is Piccata di Vitello al Limone or Filetto di Mango.
This is a place where the guys from Gossip Girl were spotted.
4. Balthazar
This impressive restaurant features signature red leather banquettes, a large bar, and aged mirrors. However, the setting is only part of what you will enjoy about this bistro-style restaurant. Menu options include red onion confit, grilled country-bred, braised potatoes, steak Frites, or the Balthazar burger, among other things.
Some of the most notable celebrities to visit include Robert De Niro and David Beckham. We wonder if they enjoy the seafood towers that are on the menu.
5. Masa Takayama's-Masa
Masa Takayama's is the top of the line for restaurants as far as some people are concerned. It is a place that brings home the outstanding flavors of Japan. Each entre is filled with seafood, sushi, and seasonal selections.
Chef Takayama is a celebrity in his own right. He is famous for the meals that he creates and the bare minimum price for his food is proof that celebrities who enjoy only the best will want to sample it, mostly in private groups.
6. Caffe Reggio
The Caffe Reggio is loved by both celebrities and residents of New York. No matter who you are, you can feel like an A-lister when you visit this casual dining establishment. It is one of the most affordable places to eat on our list. You can choose Panini, sandwiches, soups, salads, and more.
They have a large variety of desserts including cannoli, cheesecakes, and pastries. This restaurant has been enjoyed by David Bowie who said it was one of his favorite spots to visit in NYC.
7. The Standard Grill
This restaurant is located on the first floor of a hotel. It has the feel of a high-end steakhouse when you walk in, but you will be surrounded by white-jacket servers to ensure you want nothing while you are there. At the Standard Grill, you can enjoy Italian cuisine, seafood, steaks, and much more. They serve a baked Alaska that is set on fire right beside your table.
Both Cindy Crawford and Cameron Diaz have visited The Standard Grill.
8. ABC Kitchen
The ABC Kitchen has a cozy atmosphere that serves locally grown, organic foods. This means you will get to enjoy seasonal vegetables and other treats. You can have a kale salad and crab toast or fried organic chicken if you choose. You will find wood oven-roasted Maine lobsters on the entrée menu.
Britney Spears has been seen here as well as many others. 
9. Minetta Tavern
What would you expect to get at a tavern? This one has everything from porterhouse steak to grilled shrimp, lobster bisque, and chives. You can enjoy black olives tapenade, Risotto, and even roasted bone marrow.
At Minetta Tavern, there have been numerous celebrities. They include names like Brooke Shields and Ernest Hemingway.
10. Monkey Bar
Located inside the Hotel Elysee, you will enjoy the atmosphere of this restaurant. It has an extensive history that matches its impressive menu. You can opt to enjoy grilled chicken, salmon filets, or even a grilled cheese sandwich with cheddar and Gruyere, sourdough tomato bisque, or mixed greens.
Some of the famous guests who have enjoyed dining here include Kim Kardashian West and Heidi Klum. 
Related: Restaurant Secrets: Top Spots Celebrity Chefs Visit in New York