12-Year-Old Quentin Tarantino's First-Ever Screenplay Is Just as Awesome as You're Thinking
Quentin Tarantino is a natural-born storyteller. His works captured the filmmaking world and hooked a very loyal fan base. Some audiences believe that Tarantino has never made a bad movie, while others say that 2007's Death Proof is his one disappointment. Nevertheless, his two writing-based Oscar wins should settle any debate regarding his credibility as a writer. Tarantino's first-ever screenplay even sounds like a blast. He wrote it when he was only 12 years old.
Quentin Tarantino is a master screenplay writer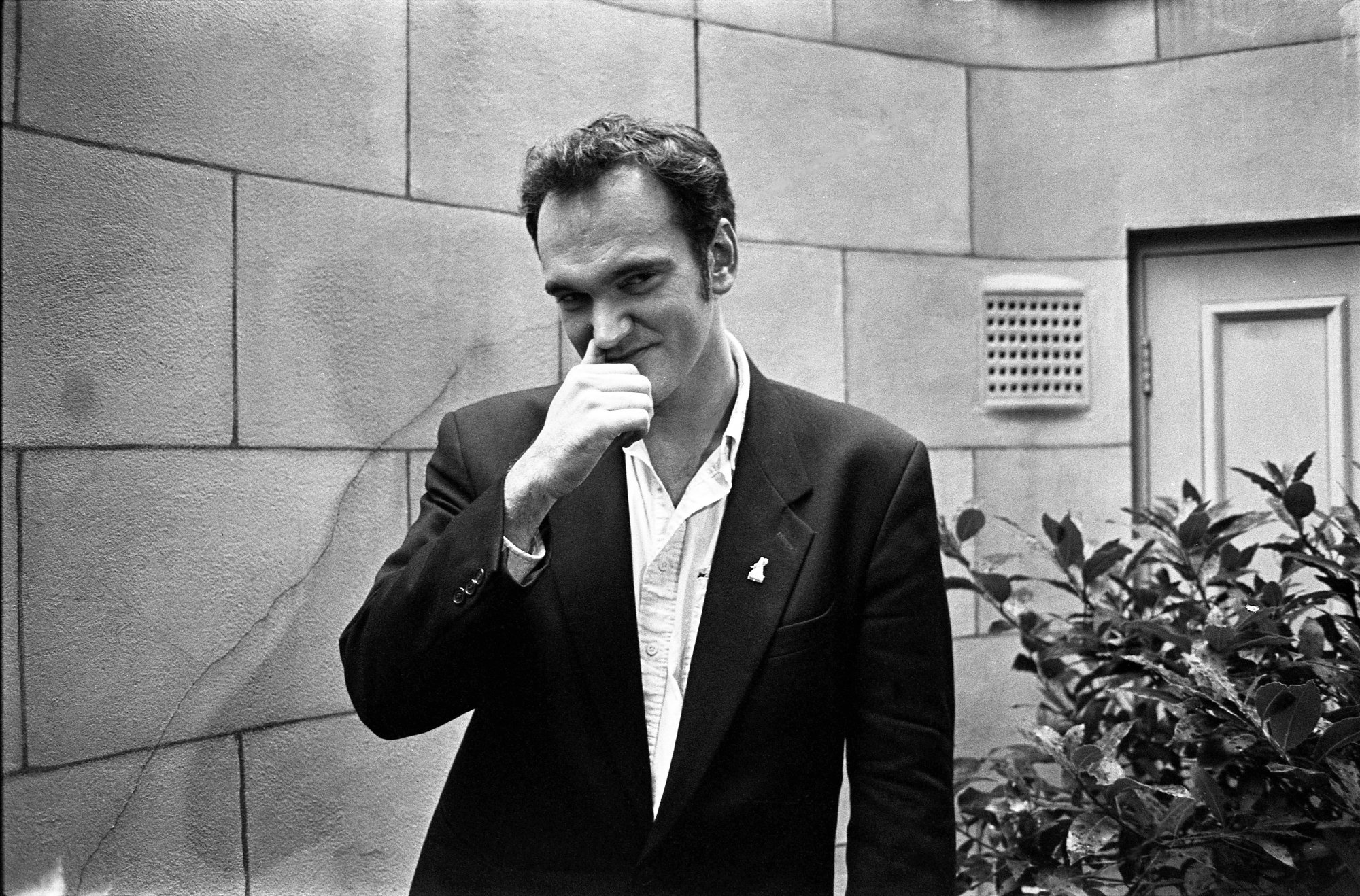 Tarantino is a massive genre fan. He incorporates his influences into his movies, including scores from other movies. However, Tarantino does it with his own signature style that makes it his own. His directing skills only elevate the strong screenplays that he knows inside and out. Reservoir Dogs proved that even when he had little experience, his passion and knowledge of his own writing gave him a step up.
Tarantino won his writing Oscars for 1994's Pulp Fiction and 2012's Django Unchained. However, 2009's Inglourious Basterds and 2019's Once Upon a Time in Hollywood also earned him Oscar nominations for the same skillset. He continues to bend genres in ways that undeniably hook audiences and reel them into their absurdity. Kill Bill is an excellent example of that.
12-year-old Quentin Tarantino's first screenplay sounds great
GQ reported that on 12-year-old Tarantino's first screenplay. 1992's Reservoir Dogs is the first movie that he made, but he previously wrote other screenplays. He started at a young age, but quickly found his voice. Tarantino's passion for genre filmmaking is apparent in his first effort at 12 years old.
Tarantino's first screenplay was titled Captain Peachfuzz and the Anchovy Bandit. The name alone is enough to excite the filmmaker's fans. The story is about, "a bandit who robs pizza parlors, and is soon joined by a woman as the two fall in love. But the woman's father refuses to believe she likes the Anchovy Bandit, and believing his daughter has been kidnapped, the father sics the police on the two lovers."
Tarantino never revealed where the story goes from there. However, his fans once took to social media to wonder where the story could have gone from there. This is a very short plot synopsis, but it was enough to make people wonder what could happen next.
The move from film into novelizations
Tarantino's writing didn't stop with screenplays. He published his first novel with a Once Upon a Time in Hollywood novelization. Tarantino had the opportunity to dive deeper into the story, its characters, and the mysteries of the movie. Critics and audiences praised the Once Upon a Time in Hollywood novelization. He already has a second unrelated book in development that film critic Pauline Kael inspired.
Tarantino expects to make one more movie before retiring. His 10th film is still a mystery to the world, but he mentioned that he wants to take his time to ensure that the project choice is just right. Tarantino fans will have to wait and see what this final film is going to be.